Printer-friendly version
Email this CRN article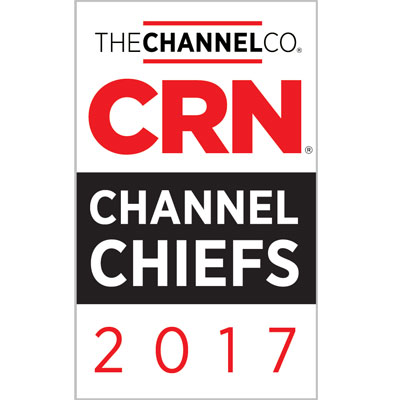 Victor Berggren
Chief Technology Officer GCI
Global Convergence, Inc.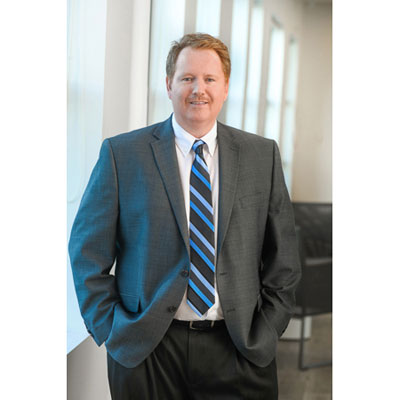 Number of years in current channel chief role:
6.9
Number of years with the company:
18
Number of years involved with indirect sales:
6.9
Reports to:
Jim Bradshaw, CEO/President
Does that individual report to the CEO/president:
Direct Report to CEO/President
Channel Chief Twitter handle:
@vicberggren
Number of Twitter followers:
2311
Worldwide Channel Partners:
N/A
North American Channel Partners:
N/A
Number of employees in channel organization:
N/A
Company's percentage of revenue from solution providers:
N/A
Bio and Background:
Vic Berggren, who previously led corporate Information Technology, Business Operations, Service Delivery and Service Solutions as Chief Information Officer, was appointed to Chief Technology Officer for Global Convergence. "This new role allows me to be more visionary and transformational for our business and our customers," says Berggren. In this new role Berggren will be responsible for GCIs technology vision and digital orchestration across all of GCIs business units to deliver an end-to-end platform that will allow for an integrated channel experience and autonomous management of key service events that occur within GCI's customers' networks. Currently, Mr. Berggren is accountable for the technology that all of GCI uses to support customer needs. This includes business systems like CRM, ERP, Service Management Platform our API stack and everything voice, data and security related from the cloud and data center to the desktop. To calibrate an end-to-end experience, Berggren's Technology vision focuses on several key technology areas important to the Channel that include Security, IoT and SDN. The technology vision will extend through GCIs channel-facing Service Delivery team and encompass the technology tools required to manage complex technology solutions and suppliers that are in our technology delivery ecosystem. Berggren has been with Global Convergence since 2008 when they acquired Interlink Communication Systems where he served as CIO and IT director. With a .Net/SQL Server history, Vic is passionate about technologies in the database or web server stack. An early pioneer in e-commerce, Mr. Berggren helped deploy the first fully ERP and CRM integrated e-commerce system in the Technology Distributor community where his team received the Pinnacle Award for Innovation from Great Plains Dynamics. He is Microsoft Certified, attended St. Petersburg College and is an active member of the Computing Technology Industry Association and the Microsoft IT Advisory Council.
List up to 10 of your top products/services sold through North American channel partners:
1. SERVICE nFusion, professional IT services 2. SECURITY nFusion leveraging Gigamon™ GigaSECURE™ security delivery platform 3. IT nFusion, a financing program for Solution Providers to offer XaaS fusing hardware, software, licensing and services into a packaged monthly subscription model 4. Global Supply Chain Services (Joint Venture with Flash Global) 5. Enterprise Mobility solutions 6. Network Visibility solutions 7. SDN solutions 8. Security solutions 9. Unified Communications and Collaboration 10. Network bandwidth management and optimization solutions Our global IT professional services are offered in 170 countries.
Name your partner organization's top accomplishments in the channel over the past year and specify the role you personally played in them:
Supporting our mission as the preeminent Global Services and Solution Supply Chain destination, offering a full channel-driven IT services portfolio, GCI is investing heavily in partner development to grow our solution provider partner sales channel and our service delivery partner fabric in the key strategic ecosystems we are focused on. One example is the recent announcement of security integration services programs for Gigamon™ ecosystem partners (SECURITY nFusion). This in-the-channel solution integration program utilizes the tools and processes of GCI's Project Management Office (PMO) to deliver total solution implementation in all theaters of operation allowing partners to extend their reach and support their multi-national clients beyond the partner's geographic footprint. GCI leveraged its Cluj-Napoca, Romania expansion to support rapid growth in demand for global service supply chain solutions and channel sales and formed a joint venture with Flash Global: Flash Global Convergence (FGC) to deliver an enhanced suite of global services and supply chain management meeting increased demand for integrated global support for partners and customers with instant scalability. Instrumental in enabling the systems and processes to facilitate these strategic initiatives and relationships, Victor's technology vision and digital orchestration across business units delivers an end-to-end platform for an integrated Channel experience.
Describe how your partner community has grown over the past year either in average revenue per partner or overall expansion of your partner base or in specific market segments:
2016 was another pivotal year for expansion for GCI with continued execution of our global growth strategy. In 2015, GCI announced the acquisition of FCS Global to accelerate and cement its position as the channel's services and solutions company. Victor's leadership was evident in his active engagement visiting the Cluj-Napoca team and successfully integrating the relationships, processes, and systems for the Channel as evidenced by the recent announcement of our expansion of our European Operations in October of this year that doubled the size of the Managed Service Center and Network Operations Center for partners throughout eMEA, APAC and LATAM.
Provide one example of how you personally worked to help or solve a problem for a solution provider over the last 12 months:
GCI's technology vision includes key growth areas vitally important within the Channel such as security, IoT and SDN. To calibrate a seamless, end-to-end experience, Berggren leads the key technology teams within GCI, Corporate IT, Technology Tools, Technology Strategy and Technology Supplier Management to ensure the technology vision encompasses the technology tools required to manage the complex technology solutions and suppliers that are in our technology delivery eco system for the Channel.
Do you expect your channel sales as a percentage of your company's overall sales to increase, stay the same or decrease over the next 12 months:
Increase
Do you expect the number of channel partners you work with to increase, stay about the same or decrease within the next 12 months:
Increase
What are your top channel goals for 2017?:
Add more qualified partners
Increase the amount of professional services going through partners
Increase the amount of net new accounts coming through partners

Name the single most innovative initiative for which you and/or your team were responsible in 2016:
The two most innovative entries for our channel community were SECURITY nFusion and SERVICE nFusion. First, SECURITY nFusion, a new services solutions program that leverages the Gigamon GigaSECURE Security Delivery Platform and Gigamon Security Ecosystem partner solutions to combat cybersecurity threats. SECURITY nFusion is a solution integration program expanding the ability for our Solution Providers to offer integrated, optimized, multi-product, security-centric implementation services around the Gigamon GigaSECURE and its top ecosystem partner solutions. And, SERVICE nFusion, a key component of our Preferred Partner Program. This services-centric program is designed to deliver programs to qualified partners that accelerate their revenue. GCI works with partners to design high-volume, repetitive service programs that allow partners to focus on specific technology growth areas within their business practice that they want to accelerate. The foundation of the program is SERVICE nFusion. This application, developed largely by GCI, allows qualified partners to quote complicated service program engagements on the fly and in their own format. The output can be sent to any mobile or smart device anywhere, anytime, almost instantaneously in an editable professional format that can be eSigned upon acceptance.
What were the key channel/partner investments you made over the past year?
1. Streamlining systems and processes with massive migration and update of our accounting system and CRM. This facilitates sales processes within the channel. Our vision extends through our channel-facing Service Delivery BU and encompass the tools required to manage complex solutions and suppliers within our technology delivery ecosystem. 2. Expansion of European Operations - Cluj-Napoca, Romania. Continued investments in infrastructure, doubling size of the MSC (Managed Service Center) and NOC (Network Operations Center) providing support for partners throughout EMEA, APAC and LATAM. 3. Joint venture with Flash Global to deliver an enhanced suite of global services and supply chain management.
If you were starting a solution provider today, what would that business focus on and why?
Three areas are rapidly changing our environment. Security, IoT and SDN._A software defined networking approach to networking is going to significantly change and improve network operations. This growing trend virtualizes the network, using software to abstract the underlying hardware in the delivery of network services. Traditional hardware-centric and security technologies thus evolve into a software based solution running on bare metal /white box solutions. IoT is pushing the network into places unimagined, and I think we're only seeing the beginning. With these changes in the networking landscape, network security will evolve into an even more sophisticated field becoming more important.
What is your advice to someone getting into the channel today?
Focus on priorities that meet or exceed customer expectations. Streamline processes and systems for seamless execution that delights partners and attracts new business growth for partners and customers. Innovate. In order to distinguish your business, you must standout and that means innovation and bucking the status-quo. One example of keeping customers first is our best practices specific to services delivery. GCI calibrates a seamless, end-to-end experience with clear definition of what we will provide (statement of work), Service Level Agreements, Logistics and focus on meeting or exceeding our commitments. GCI enables partners for success with solutions integration for the channel.
What is the best business book you read this year and why?
The Industries of the Future by Alec Ross. Ross does a very good job explaining what changes are coming in the next ten years and highlights the best opportunities for progress. This book further examines the specific fields that will most shape our economic future, including robotics, cybersecurity, the commercialization of genomics, the next step for big data and the future impact of digital technology on money and markets.
If you could have any person, living or dead, as your mentor, who would it be and why?
Elon Musk, interesting visionary who's pushing his vision into three major industries helping shape the last 100 years. Automotive, Utility and Space. Tesla is seemingly far ahead, causing traditional automotive manufacturers to react. Solar innovations also cannot be ignored. From Solar City roofs to electric automobiles, disruption to traditional commercial power utilities could be significant. Space exploration. In 1961 John F. Kennedy believed it time to take strides in space exploration; land man on the moon and return safely to earth before the decade was out. Similarly, SpaceX's striving to revolutionize space technology enabling humans to live on other planets!
Unedited Content Provided By Vendors
Printer-friendly version
Email this CRN article