Printer-friendly version
Email this CRN article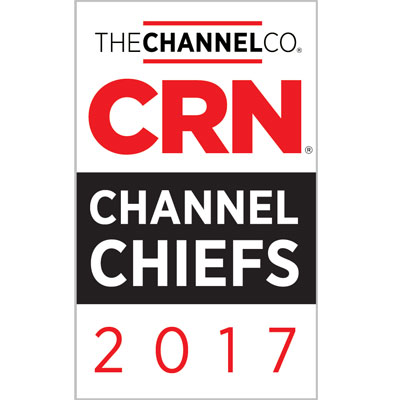 Gregg Ambulos
Senior Vice President, North American Channel Sales
Dell EMC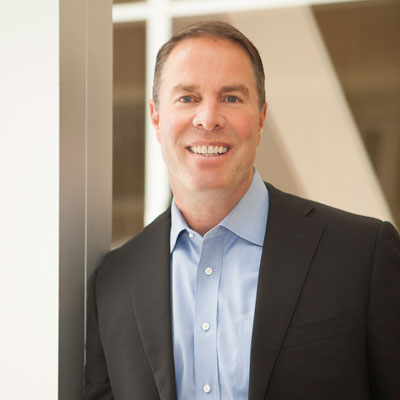 Fun Facts: (Click any link for similar Chiefs.)
Plays Golf
Handicap: 18. I don't get out as much as I used to ...or would like! strokes
Is A Risk TakerPlays GuitarWho is your favorite fictional character and why?
Batman - Strong. Leader. Selfless
Number of years in current channel chief role:
6
Number of years with the company:
20
Number of years involved with indirect sales:
16
Reports to:
John Byrne
Does that individual report to the CEO/president:
1 level
Channel Chief Twitter handle:
@AmbulosGregg
Number of Twitter followers:
1182
Worldwide Channel Partners:
150000
North American Channel Partners:
70000
Number of employees in channel organization:
N/A
Company's percentage of revenue from solution providers:
50%
Bio and Background:
Gregg Ambulos is Senior Vice President of North American Channel Sales for Dell EMC. In this role, he is responsible for creating and delivering sales growth across the entire Dell EMC portfolio of products, including PCs, Workstations, Servers, Storage, Networking and Services through Dell EMC's North America ecosystem of more than 50,000 Solution Provider and Distribution partners. Ambulos was tapped to lead the Dell EMC NA channel sales organization integration immediately following the historic $67 billion merger of Dell and EMC in September 2016. In addition to his sales responsibilities, as a member of the Global Channels leadership team, Ambulos is actively engaged in developing and executing a highly-differentiated go-to-market strategy based upon the partner program's core pillars of Simple, Predictable and ProfitableTM. Prior to assuming his current position, Ambulos was Senior Vice President for EMC's Global Channel Sales. He has also served as Senior Vice President for Americas Channel Sales, Divisional Vice President of Sales for the Southwest Division, and Regional Vice President of Telecommunications Vertical. Ambulos joined EMC from Hitachi Data Systems. Ambulos was recognized as one of CRN's 50 Most Influential Channel Chiefs for 2016. He's been recognized as a CRN Channel Chief since 2008.
List up to 10 of your top products/services sold through North American channel partners:
• Latitude Notebook PCs • Optiplex Desktop PCs • PowerEdge, VxRail, VxRack Servers • Unified, Symmetrix, Isilon, DataDomain, XtremeIO, VMax, EqualLogic, • PowerVault and Compellent Storage • Dell EMC Networking • Precision Workstations • ProSupport/ProDeploy Services
Name your partner organization's top accomplishments in the channel over the past year and specify the role you personally played in them:
Last year, EMC introduced several important improvements for its partner community. The highlight of this was the roll-out of the new Business Partner Program (BPP). Following the merger, the combined Dell EMC channel focus has been on building out the world's most enviable and extraordinary partner program. My team and I have been hard at work listening to and engaging with channel partners and mutual customers. We've captured what they like and did not like about both EMC and Dell. The important results of this input is clearly visible in the formation of the Dell EMC program launching February 2017 as we continue to deliver on our promise of a Simple, Predictable, and Profitable experience for their businesses.
Describe how your partner community has grown over the past year either in average revenue per partner or overall expansion of your partner base or in specific market segments:
EMC partners are critical to the success of Dell EMC. In fact, more than 60% of all EMC product sales in the first half of 2015 were derived from our partner community. At Dell EMC, our channel business is up by a third since we went private. In every region, the percentage of business we're driving through the channel is continuing to increase. When it comes to Channel revenue growth, we're outpacing the market by 3-4 times.
Provide one example of how you personally worked to help or solve a problem for a solution provider over the last 12 months:
I was gratified to work with a partner who noted that their existing portfolio of products was leveling off. We looked at their business models, GTM strategies, and customer profile. Together, we revamped the GTM approach and enabled their teams with the right portfolio of products and solutions for their customers. We trained them on our product set, solutions, certifications and on the best services to offer. Since then, the partner has seen a 15% CAGR and received repeated EMC Services Quality and Partner of the Year awards. They now rank as one of the top 5 revenue producing partners.
Do you expect your channel sales as a percentage of your company's overall sales to increase, stay the same or decrease over the next 12 months:
Increase
Do you expect the number of channel partners you work with to increase, stay about the same or decrease within the next 12 months:
Stay the Same
What are your top channel goals for 2017?:
Improve partner profitability
Increase the amount of professional services going through partners
Increase the amount of net new accounts coming through partners

Name the single most innovative initiative for which you and/or your team were responsible in 2016:
At EMC, and now Dell EMC, we take pride in co-building the partner program with our partner's input. In the first half of this year, we focused on enhancements that would further drive simplicity and predictability - They were: • Expanding the EMC True Loyalty Program • Extending Cloud Partner Connect • Enhancing the EMC Services Strategy • Simplified Deal Registration Program Many of these successful enhancements will be leveraged in the new DELL EMC Partner Program.
What were the key channel/partner investments you made over the past year?
1. It all starts with hiring and inspiring a team of channel professionals to build trusted relationships. We continue to invest in programs that help our sales teams improve their capabilities. 2. Our 60% share in data protection, 40% share in All-Flash, and 1.25 PCs per second sold - is due to our channel . We will continue to focus investments on encouraging partners to sell multiple lines of business, services and in driving net new business. 3. Infrastructure - the power of ONE: A single, combined Dell EMC Partner Portal with single sign on and one Deal Registration process.
If you were starting a solution provider today, what would that business focus on and why?
Customers are telling me they are looking for strong partnerships with their solution providers. They want to know that these partners are backed by a vendor who has the size, investment capability and market leadership to define and implement best in class technology solutions. Dell Technologies is investing $4.5 Billion in R&D and has more than 20,000 patents and patents pending. Couple that with the broadest portfolio of IT products and solutions in the world, and I would suggest that any partner just starting out place their bet with Dell EMC.
What is your advice to someone getting into the channel today?
Channel organizations need to focus their efforts. You can't be a jack of all trades, with dilutive investments. Place your bets with organizations you know will deliver success today and tomorrow. It's not just about chasing the immediate dollar; it's about aligning with organizations that have a long-term vision and strategy for thriving and growing in the future.
What is the best business book you read this year and why?
Good to Great by Jim Collins. I really believe that change is about leadership, dedication, picking the right team, and setting up a consistent framework to work towards your goals. My favorite passage from the book is: "Fear doesn't drive change - but it does perpetuate mediocrity." Leaders inspire change!
If you could have any person, living or dead, as your mentor, who would it be and why?
I've had the benefit of great mentors in both life and business. In business, it has been an honor to work with and learn from from Bill Scannell, and now John Byrne. On a personal level, I am very proud of the lessons learned from my parents. Their trust and overall respect for each other continues to inspire me daily.
Unedited Content Provided By Vendors
Printer-friendly version
Email this CRN article