Printer-friendly version
Email this CRN article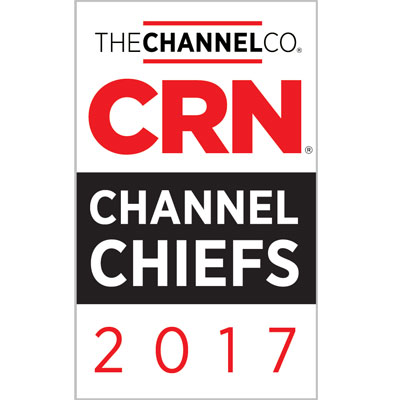 Michael Canavan
Senior Vice President, B2B Sales North America
Kaspersky Lab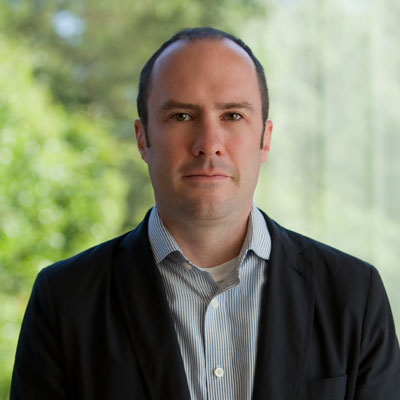 Number of years in current channel chief role:
0.2
Number of years with the company:
6
Number of years involved with indirect sales:
13
Reports to:
Bill Cunningham, Head of Sales and Marketing NA
Does that individual report to the CEO/president:
No
Worldwide Channel Partners:
27500
North American Channel Partners:
2800
Number of employees in channel organization:
36
Company's percentage of revenue from solution providers:
N/A
Bio and Background:
As Senior Vice President, B2B Sales, Kaspersky Lab North America, Michael is responsible for overseeing all business-to-business sales activities in the region, including leading channel and presales system engineering organizations, and serving as the primary evangelist for all Kaspersky Lab B2B solutions. Prior to this role, Michael served as Vice President, Sales Engineering. In that role, he was responsible for managing all pre-sales systems engineering activities in Kaspersky Lab's North American region. Michael brings more than a decade of engineering experience to his role. Prior to joining Kaspersky Lab in 2010, Michael held various roles at Trend Micro in Sales Engineering and Product Management.
List up to 10 of your top products/services sold through North American channel partners:
The Kaspersky Security Family of Products: • Kaspersky Enterprise Security for Business (KESB) • Kaspersky Security for Virtualization (KSV) • Kaspersky Small Office Security (KSOS) Other, Targeted Security Solutions: • Kaspersky Security for Mail Server • Kaspersky Security for File Server • Kaspersky Security for Mobile • Kaspersky Security for Internet Gateway • Kaspersky Security for Collaboration • Kaspersky Systems Management • Kaspersky Security for Storage • Kaspersky Fraud Prevention • Kaspersky Critical Infrastructure Protection (CIP)
Name your partner organization's top accomplishments in the channel over the past year and specify the role you personally played in them:
1. In 2016, the number of Partner Technical Certifications increased ten times after the team created a new program that placed larger emphasis on the value that partners provide their customers. 2. The channel team doubled the Kaspersky Lab footprint in the field, providing stronger support to our partners. 3. Kaspersky Lab North America grew our partner originated opportunities by nearly 20 percent alone through increased engagement and enablement.
Describe how your partner community has grown over the past year either in average revenue per partner or overall expansion of your partner base or in specific market segments:
We have increased the average order size per partner this year through a heavy emphasis on services attached and expanding our customers' product portfolio through other business products. The number of partners reaching the graduating level is at a historical high and we are excited to recruit in new regions and territories in2017. Additionally, our top partner grew their new business 45 percent over last year as the number of partners transacting in the enterprise and upper mid-market dramatically increased. Our partners continue to drive nearly 70 percent of revenues at Kaspersky.
Provide one example of how you personally worked to help or solve a problem for a solution provider over the last 12 months:
This year we had several partners going through the transformation of becoming an MSP from their traditional VAR model. Our current model and policies did not help support their ability or desire to do that in our program. In order to retain their business, we made updates and changes to processes internally to support them in this transition. After listening to our partners and thinking about what was best for them, we will be launching a new MSP program in January 2017 that will be more flexible for many of our partners.
Do you expect your channel sales as a percentage of your company's overall sales to increase, stay the same or decrease over the next 12 months:
Increase
Do you expect the number of channel partners you work with to increase, stay about the same or decrease within the next 12 months:
Increase
What are your top channel goals for 2017?:
Add more qualified partners
Launch new/revamp existing channel program
Improve partner technical skills

Name the single most innovative initiative for which you and/or your team were responsible in 2016:
1. Partner training and certifications, up-leveling the technical capabilities of the partners and making them self-sufficient. 2. Creating a more robust partner program that will drive meaningful and profitable growth. 3. MSP program and community engagement, recruitment and enablement.
What were the key channel/partner investments you made over the past year?
1. Training and certification: 3-5 day commitment: Certified almost 70 partners at no cost to the partner 2. Doubling our footprint in the field to better support our partners. 3. Restructuring and designing a new partner program to better support our goals for the future.
If you were starting a solution provider today, what would that business focus on and why?
MSSP - IT security is a discipline which requires constant education and improvement. As such, it is difficult for organizations to hire and maintain security experts. Generally, larger enterprises possess these experts, however the mid-market customers and below have a huge need. The threat landscape is constantly evolving and puts organizations with a small IT teams at a disadvantage. This is where an MSSP can step in and provide monumental value. MSSPs have a vested interest in not only deploying the best solutions, but running effective security workflow. This will allow smaller organizations to move from reactive to proactive security.
What is your advice to someone getting into the channel today?
As in any area of business, find an area of expertise and never stop learning. Specific to security, there are two main areas to focus - changes in the threat landscape and knowledge of overall IT improvements. The former is driven from a constantly evolving methodologies from attackers. The latter is about having the ability to assess new areas of IT improvement my customer's might adopt and how security is impacted. Ultimately, customers will pay for the expertise but remain a customer for your dedication to learning.
What is the best business book you read this year and why?
(Technically it a re-read) Cracking the Sales Management Code - this book does a great job at helping to break down the task of sales management into strategies, processes, tools and metrics. The book then helps the reader filtered the information into what matters most. With people being asked to do more with less every year it takes a sound process to take each step independently when targeting large goals.
If you could have any person, living or dead, as your mentor, who would it be and why?
I'm not sure I could single out an individual person. To quote Jim Rohn, "you are the average of the five people you spend the most time with." That being said, here are 5 - Warren Buffet for his financial savvy, Leonardo Di Vinci for his innovation, Steve Jobs for his marketing, Frank Lloyd Wright for his vision, and Bono for his leadership.
Unedited Content Provided By Vendors
Printer-friendly version
Email this CRN article