Printer-friendly version
Email this CRN article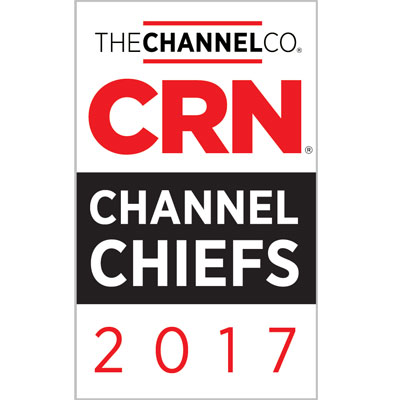 John Byrne
President, Global Channels Global Channels
Dell EMC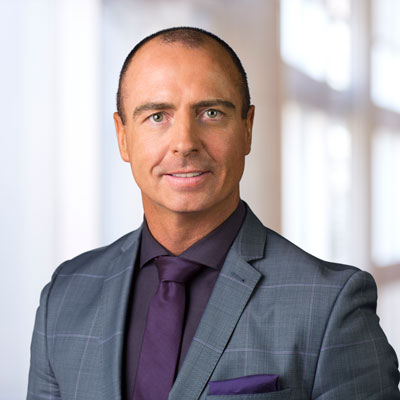 Number of years in current channel chief role:
0.3
Number of years with the company:
1.75
Number of years involved with indirect sales:
17
Reports to:
Marius Haas, President, Commercial Sales
Does that individual report to the CEO/president:
Yes
Channel Chief Twitter handle:
@JohnByrneCSO
Number of Twitter followers:
4926
Worldwide Channel Partners:
150000
North American Channel Partners:
70000
Number of employees in channel organization:
N/A
Company's percentage of revenue from solution providers:
50%
Bio and Background:
John Byrne serves as President of Global Channels for Dell EMC. In this capacity, John leads a worldwide channel team and oversees both Commercial and Infrastructure Solution sales through the channel. A proven and effective sales strategist and passionate leader, he focuses on all facets of Dell EMC's go-to-market initiatives including channel strategy, partner program design and omni-channel enablement, as well as execution across channel, global systems integrators and distribution relationships. John has nearly 30 years' technology sales and team leadership experience, from start-ups to Fortune 500 businesses. Prior to assuming his role as head of the Dell EMC channel, John served as Dell's Global Vice President of Sales Strategy, Operations and Channels, and also Global Vice President of Sales Strategy and Operations. Before joining Dell, John was Senior Vice President and General Manager of the Computing and Graphics Business Group at AMD. In this role, he was responsible for the end-to-end business execution of AMD's multi-billion computer processor and graphics, from engineering to customer. While at AMD, John also held several senior leadership roles including Senior Vice President and Chief Sales Officer; Vice President of America Sales, and Vice President of Worldwide Sales Channel. An enthusiastic entrepreneur, John co-founded and ran two highly successful, UK-based channel sales organizations: Advanced Technology Inc. and VML limited. Advanced 3D was purchased by AMD in 2007. John is a member of Revenue 50, an invitation-only community of innovative top sales executives. He was honored as Outstanding Leader of the Year and Turn around Executive of the Year by the 2014 Golden Bridge Awards. A former professional soccer player, when not working with channel partners to achieve extraordinary business outcomes, John coaches local elementary school soccer teams and enjoys spending time with his wife and twin daughters.
List up to 10 of your top products/services sold through North American channel partners:
• Latitude Notebook PCs • Optiplex Desktop PCs • PowerEdge, VxRail, VxRack Servers • Unified, Symmetrix, Isilon, DataDomain, XtremIO, VMAX, EqualLogic, • PowerVault and Compellent Storage • Dell EMC Networking • Precision Workstations • ProSupport/ProDeploy Services
Name your partner organization's top accomplishments in the channel over the past year and specify the role you personally played in them:
Since Dell and EMC came together officially in September 2016, our channel team has been simply incredible. In just a few short months, we have established our customer-centric leadership team; Fast Tracked EMC partners into the Dell program and vice versa, so that partners can learn and sell our full, best-of-breed portfolio quickly; protected partners with Line of Business incumbency for storage, and traveled the world to listen closely to what our partners want in our new partner program. Because of this team and our amazing partners, our proudest accomplishment to-date, without a doubt, has been the unveiling of the Dell EMC Partner Program at our first-ever Global Partner Summit (October 2016). Just six short weeks after the Dell and EMC transaction closed, I was able to stand on stage and share with partners this wonderful program that will help them capture the extraordinary opportunity in front of us. This program is going to be incredible when it officially launches in February. It will be SIMPLE, PREDICTABLE and PROFITABLE. It will protect the partner and reward profitable behaviors. It will respond to what we heard partners said they need to be successful. It's going to lead the industry.
Describe how your partner community has grown over the past year either in average revenue per partner or overall expansion of your partner base or in specific market segments:
The Channel represents $35 billion within Dell Technologies. At Dell, our channel business is up by a third since we went private. When it comes to channel partner growth, we're outpacing the market by 3-4 times and Distribution is up double digits. People have called us the "dark horse" of the channel industry - which is incredible, considering those numbers. Well you know what? They're right - we are the Dark Horse. We have nothing tremendous opportunity ahead. As we officially bring our partner communities together in February, the sky's the limit for our growth.
Provide one example of how you personally worked to help or solve a problem for a solution provider over the last 12 months:
I am relentlessly focused on delivering return for our partners. A large part of that involves ensuring our partners are protected and supported throughout their deal-making process. I have been working with ALL our partners to establish clear channel Rules of Engagement as Dell and EMC selling motions come together. The ultimate form of protection for partners is deal registration. I've taken a zero tolerance position if there are any violations. It's what I expected when I ran my own channel companies. It's the right thing to do: protect our partners, prove our commitment to them, and we all win.
Do you expect your channel sales as a percentage of your company's overall sales to increase, stay the same or decrease over the next 12 months:
Increase
Do you expect the number of channel partners you work with to increase, stay about the same or decrease within the next 12 months:
Stay the Same
What are your top channel goals for 2017?:
Improve partner profitability
Increase the amount of professional services going through partners
Increase the amount of net new accounts coming through partners

Name the single most innovative initiative for which you and/or your team were responsible in 2016:
2016 has been an extraordinary year for Dell and EMC across the board - Dell Technologies is now the largest privately-held technology company on the planet! The channel opportunity is tremendous and we want our combined partner program to be the most innovative, the most enviable and the most profitable program in the industry. For that reason, the Dell EMC Partner Program is the most innovative achievement of our channel this year. When it launches in February, it will be Simple, Predictable and Profitable. It will not just enable but accelerate partners to take advantage of the most groundbreaking portfolio, and position them as true leaders in guiding the digital transformation. It will create tier envy with Gold, Platinum, Titanium and Titanium Black categorizations. In short, it will be extraordinary.
What were the key channel/partner investments you made over the past year?
The significant investment we've made to date has been in architecting the new Dell EMC Partner Program. In addition to building this program to be truly world-class, we're building it to launch fully on Day 1 of the new fiscal year - just five months after the Dell and EMC transaction closed. That means in five short months, we'll have brought together the best of each legacy partner program and created a single partner portal, one deal registration desk, pro-partner rules of engagement, and simplified training all to help ensure our partners are successful. We'll offer the Power of One.
If you were starting a solution provider today, what would that business focus on and why?
Solution providers should focus on Dell EMC! I've founded and operated my own channel companies and the number one thing I looked for was a vendor who could provide full capabilities, both products and solutions. I looked for vendors who offered those skills with an eye toward the future - in the areas of highest growth potential. Dell EMC offers that full suite of best-of-breed technology solutions, from the edge to the core to the cloud. And we're leading in those critical growth areas, like All-Flash. If I were starting a solution provider today, I'd go big with Dell EMC.
What is your advice to someone getting into the channel today?
My advice is simple: Be extraordinary. The channel is a living, breathing go-to-market mechanism that is extremely agile and dynamic. You have to have a pulse and a passion for it. Balance your longer term vision with relentless execution. Ensure you're delighting your customers as well as delivering your own financial reward. Think beyond products to truly derive solutions. Always think services, because that's where long-lasting relationships really thrive. This all requires seeing around corners, thinking customer-first, being a lifelong learner, and not being afraid to be bold. Challenge yourself to be extraordinary. The payoff is exhilarating.
What is the best business book you read this year and why?
"The Speed of Trust," by Stephen Covey. Covey theorizes that trust is the basis of the global economy, and the speed at which trust is established is at the essence of any successful organization. I agree with Covey because business is all about people, and to what extent those people are in trusted relationships. Trust is based on Character and Competency. When partners trust each other, truly remarkable things happen.
If you could have any person, living or dead, as your mentor, who would it be and why?
My Gran. Although she passed a few years ago she is my mentor and inspiration to this day. She was a visionary for her time. She was a single mom who chose compassion and empathy every time. She showed incredible passion, especially for learning becoming one of the leading nurses of her generation in Scotland. She was a wonderful person, an outstanding role model and frankly, my hero.
Unedited Content Provided By Vendors
Printer-friendly version
Email this CRN article