Printer-friendly version
Email this CRN article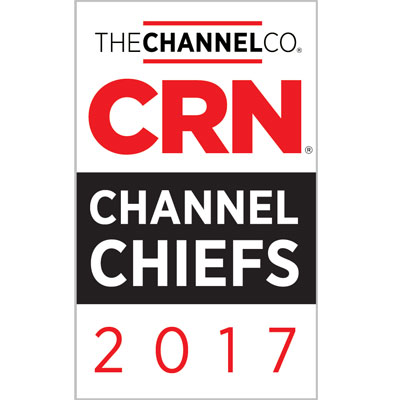 Cheryl Cook
Vice President, Global Channels Marketing Global Channels
Dell EMC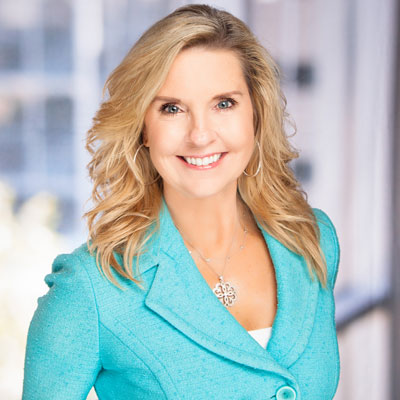 Number of years in current channel chief role:
0.3
Number of years with the company:
5
Number of years involved with indirect sales:
20
Reports to:
Nina Hargus, Senior Vice President Global Field and Partner Marketing
Does that individual report to the CEO/president:
No, Nina reports to Jeremy Burton, who reports to Michael Dell.
Channel Chief Twitter handle:
@CherylCookS
Number of Twitter followers:
1116
Worldwide Channel Partners:
150000
North American Channel Partners:
70000
Number of employees in channel organization:
N/A
Company's percentage of revenue from solution providers:
50%
Bio and Background:
Cheryl Cook is Vice President of Global Channel Marketing for Dell EMC, responsible for branding, communication, channel events, MDF program execution and partner planning and experience in partnership and coordinating with our regional teams for both the both Commercial and Infrastructure Solution businesses. Prior to her current role, Cheryl led Dell's global channel strategy and sales. Prior to her role running the channel business for Dell, Cheryl served as Vice President of Dell's Enterprise Solutions. She was responsible for the go-to-market strategy and execution for Dell's storage, server, networking and related software businesses. Integral to Dell's enterprise solutions strategy, Cheryl also led global sales transformation efforts, developing and elevating sales acumen to ensure robust consultative selling skills, and the successful integration of intellectual property acquisitions and domain specialist expertise. Working in collaboration with the product engineering group, marketing and field sales teams, Cheryl and her team ensured the integration of customer feedback and priorities in the development of Dell's enterprise portfolio. Cheryl brings 30 years of IT and high Tech experience to her current role. Recently, Cheryl was honored as one of CRN's 20 Channel Chiefs to Watch and CRN's Power 100 -Most Powerful Women of the Channel list. Cheryl is active in the Dell Women's Entrepreneur Network (DWEN) which recognizes female influence in business and technology and unites top global women business owners in a vibrant entrepreneurial community. She is also involved in Dell's Women in Search of Excellence (WISE) group whose interest aligns with women's issues, rooted in accelerating the role of women in the workforce.
List up to 10 of your top products/services sold through North American channel partners:
• Latitude Notebook PCs • Optiplex Desktop PCs • Precision Workstations • PowerEdge, VxRail, VxRack Servers • Unified, Symmetrix, Isilon, DataDomain, XtremIO, VMAX, EqualLogic, • Compellent Storage • Dell EMC Networking • ProSupport/ProDeploy Services
Name your partner organization's top accomplishments in the channel over the past year and specify the role you personally played in them:
Since Dell and EMC came together officially in September 2016, our channel team has been very busy listening to partners and building the program and plans to drive their success when we formally combine as the Dell EMC Channel Partner Program on February 1, 2017. In a very brief matter of time, literally 10 weeks, we have delivered some very compelling programs and information about the future, including; Line of Business incumbency for storage so partners past investments are protected, Fast Tracked EMC partners into the Dell program and Dell partners into the EMC program. Further, we consistently communicated these changes at every possible turn including the first partner summit at Dell EMC World in October. We've also launched the branding and architecture of the future unified DellEMC Partner Program. We've hosted Regional combined DellEMC Partner Advisory Board meetings in every Geography in the world, to solicit feedback, and input from the partners on the decisions we face in unifying the programs, and are openly collaborating with partners on the design.
Describe how your partner community has grown over the past year either in average revenue per partner or overall expansion of your partner base or in specific market segments:
The Dell EMC channel program will represent more than $35B in total revenue for the business, making it one of the largest channel programs in the industry. The legacy Dell channel business represented more than 40% of Dell's overall revenue, at the business was up by a third since we went private. When it comes to channel partner growth, we're outpacing the market by 3-4 times.
Provide one example of how you personally worked to help or solve a problem for a solution provider over the last 12 months:
At Dell World in 2015 we launched a $1M Future Ready Enterprise program for partners. Many partners submitted great marketing proposals and every quarter 5 were selected to execute. One partner in the south central US developed a multi-touch demand gen campaign across email, direct mail, online content hub and appointment-setting calling. Another partner held face to face events and appointment setting events focusing on 70% acquisition and 30% base customers. Our flexibility and ability to work with partners is a huge benefit to partners.
Do you expect your channel sales as a percentage of your company's overall sales to increase, stay the same or decrease over the next 12 months:
Increase
Do you expect the number of channel partners you work with to increase, stay about the same or decrease within the next 12 months:
Stay the Same
What are your top channel goals for 2017?:
Launch new/revamp existing channel program
Improve partner profitability
Increase the amount of net new accounts coming through partners

Name the single most innovative initiative for which you and/or your team were responsible in 2016:
2016 has been an extraordinary year for Dell and EMC across the board - Dell Technologies is now the largest privately-held technology company on the planet. The channel opportunity is tremendous and we want our combined partner program to be the most innovative, the most enviable, the most profitable program in the industry. For that reason, the Dell EMC Partner Program is the most innovative achievement of our channel this year. When it launches in February, it will be Simple, Predictable and Profitable. It will not just enable but accelerate partners to take advantage of the most groundbreaking portfolio, and position them as true leaders in guiding the digital transformation. It will create tier envy with Gold, Platinum, Titanium and Titanium Black categorizations.
What were the key channel/partner investments you made over the past year?
The most significant investment we've made to date has been in architecting the new Dell EMC Partner Program. In addition to building this program to be truly world-class, we're building it to launch fully on Day 1 of the new fiscal year - just five months after the Dell and EMC transaction closed. We'll have brought together the best of each legacy partner program and created a single partner portal, implemented one deal registration desk, established pro-partner rules of engagement, and simplified training all to help ensure our partners are relevant and successful.
If you were starting a solution provider today, what would that business focus on and why?
The technology landscape is changing so quickly and as a solution provider you have to make business model changes. I'd be investing in hybrid cloud and hyper converged expertise technically but my major focus would be on creating a partnership with my customers and solving their business needs.
What is your advice to someone getting into the channel today?
Solution providers should take advantage of what Dell EMC has to offer to enable their business. The amount of training that is available in sales, technical, and marketing can help scale a solution providers business and enable their time to be spent with customers.
What is the best business book you read this year and why?
I haven't had any time to read.
If you could have any person, living or dead, as your mentor, who would it be and why?
I've always been impressed with Condoleezza Rice. She's smart, strong, courageous, and an excellent example of being a great woman leader in high profile roles. She's a class act.
Unedited Content Provided By Vendors
Printer-friendly version
Email this CRN article