Printer-friendly version
Email this CRN article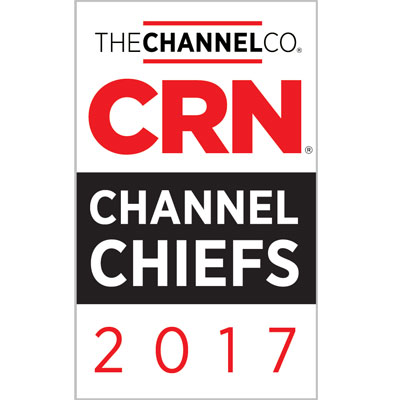 Jim DeFoe
Senior Vice President, Global Distribution Global Distribution
Dell EMC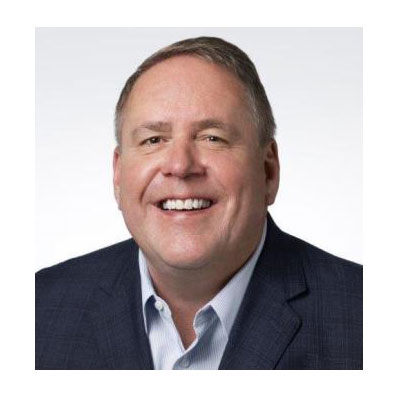 Number of years in current channel chief role:
0.5
Number of years with the company:
19
Number of years involved with indirect sales:
15
Reports to:
John Byrne, President, Global Channels
Does that individual report to the CEO/president:
John reports to Marius Haas, President and Chief Commercial Officer, Dell EMC. Marius reports to Michael Dell, Chairman and CEO
Worldwide Channel Partners:
150000
North American Channel Partners:
70000
Number of employees in channel organization:
N/A
Company's percentage of revenue from solution providers:
50%
Bio and Background:
Jim DeFoe is Senior Vice President of Global Distribution, responsible for distribution partnerships, sales and overall strategy. For nearly 20 years, Jim has held a variety of executive leadership roles within Dell. He previously served as Vice President, North America Channel Sales, where he was responsible for creating and delivering sales across all partner types including national solution providers, regional partners, system integrators and distributors. In this role he also built out the channel field sales organization for Dell's award-winning PartnerDirect program. Prior to his role in North America Channel Sales, Jim served as Area Vice President of the Healthcare and Life Sciences vertical. Before joining Dell, Jim managed regional offices in Denver and Salt Lake City for Dallas-based Dell Channel Partner, CompuCom Systems. He has over 30 years of experience in the technology industry in sales, service, and executive management roles.
List up to 10 of your top products/services sold through North American channel partners:
• Latitude Notebook PCs • Optiplex Desktop PCs • PowerEdge, VxRail, VxRack Servers • Unified, Symmetrix, Isilon, DataDomain, XtremeIO, VMax, EqualLogic, PowerVault and Compellent Storage • Dell EMC Networking • Precision Workstations • ProSupport/ProDeploy Services
Name your partner organization's top accomplishments in the channel over the past year and specify the role you personally played in them:
Our distribution focus this year was on growth and ease of doing business with Dell EMC. Under my leadership, my team led efforts to enable deal registration automation for faster deal approvals and immediate collaboration with our partners. Dell EMC provided capabilities in improved channel order tracking and automated shipping notification. Another accomplishment was one global part number for every product in the catalog, making distribution sales easier to conduct.
Describe how your partner community has grown over the past year either in average revenue per partner or overall expansion of your partner base or in specific market segments:
Dell EMC distributors grew by over 50% this year. Not only did we see overall partnership growth, but the distributions brought net new partners and through them net new customers to Dell EMC. Net new customer revenue grew triple digits in large part to the support of our distributors.
Provide one example of how you personally worked to help or solve a problem for a solution provider over the last 12 months:
The ease of transacting via online was of great importance to a select number of partners. I championed the efforts, along with our IT team, to enable business-to-business transfer of order data to improve the frictionless ordering of our partners. The automated shipping notification and the automated catalogs allowed effective B2B transactions that flow frictionless through the system.
Do you expect your channel sales as a percentage of your company's overall sales to increase, stay the same or decrease over the next 12 months:
Increase
Do you expect the number of channel partners you work with to increase, stay about the same or decrease within the next 12 months:
Stay the Same
What are your top channel goals for 2017?:
Launch new/revamp existing channel program
Improve partner profitability
Increase the amount of net new accounts coming through partners

Name the single most innovative initiative for which you and/or your team were responsible in 2016:
In 2016, Dell EMC expanded the Online Solution Configurator features to include appropriate pricing and quoting capability. Our partners provided us great feedback on the Online Solution Configurator and these were two pieces of functionality the partners had requested. This online sales tool enables complex configurations of data center components.
What were the key channel/partner investments you made over the past year?
• Rebate and Marketing Development Funds Tool • Online Solutions Configurator • Deal Registration Automation • SalesEdge for Channel: Partner Access to Dell EMC internal sales tools • Channel Order Tracker
If you were starting a solution provider today, what would that business focus on and why?
My focus would be on the SMB business. There is significant market opportunity that has untapped addressable market without over-saturation of solution providers focused on it. The SMB business also has a loyal customer base with a good profit pool across multiple lines of business and service offerings.
What is your advice to someone getting into the channel today?
1. Define your market segment, then focus on delivering an unmatched level of customer support to your customers. 2. Build a bench of seasoned professionals mixed in with less experienced team members that can be groomed for larger roles through collaboration and mentoring. 3. Do not over-distribute your portfolio.
What is the best business book you read this year and why?
The Strategist by Cynthia Montgomery. The book provides great ideas on how to reinvent yourself and provides a solid baseline on how to understand and implement strategy in both the workplace and your personal life.
If you could have any person, living or dead, as your mentor, who would it be and why?
George W. Bush. He's a great leader, has high-respect for our service men and women, is dedicated to charity, and is committed to our country.
Unedited Content Provided By Vendors
Printer-friendly version
Email this CRN article