Printer-friendly version
Email this CRN article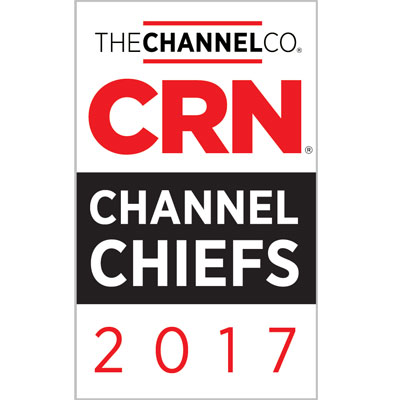 Amnon Bar-Lev
President
Check Point Software Technologies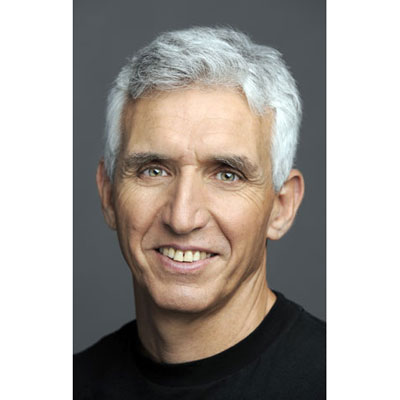 Number of years in current channel chief role:
6
Number of years with the company:
11
Number of years involved with indirect sales:
17
Reports to:
Gil Shwed, Founder and CEO
Does that individual report to the CEO/president:
Amnon reports directly to the CEO.
Worldwide Channel Partners:
7000
North American Channel Partners:
1200
Number of employees in channel organization:
650
Company's percentage of revenue from solution providers:
N/A
Bio and Background:
Amnon Bar-Lev brings more than 18 years of high-tech sales, marketing and management experience to Check Point. He joined the company in the summer of 2005 as Vice President of Technical Services, introducing new support programs that have been successfully implemented worldwide. In June 2006, he became Vice President of Global Field Operations and Technical Services and took on the additional responsibilities for worldwide sales, partner programs, global marketing and technical services. In June 2011, Bar-Lev was appointed President of Check Point Software Technologies. Prior to joining Check Point, Bar-Lev was founder and CEO of Xpert Integrated System Ltd., a leading provider of security, business-continuity and infrastructure platforms and solutions. Bar-Lev began his career in the Israeli Air Force where he held several senior positions within the operational and administration units. He holds a Bachelor of Arts degree in Computer Science (HONS) and Management (HONS) from Tel-Aviv University.
List up to 10 of your top products/services sold through North American channel partners:
Check Point is a pure-play security vendor, providing hardware and software solutions to protect our customer's networks. Check Point's security appliances support the company's award-winning Software Blade Architecture™, including: Firewall, VPN, Intrusion Prevention (IPS), Application Control, Mobile Access, Data Loss Prevention, URL Filtering, Anti-Bot, Anti-Virus as well as SandBlast, which prevents infections from undiscovered exploits and zero-day and targeted attacks at the CPU-level. Additional Check Point products through the Channel include Virtual Security (VSec) for Public, Private and Hybrid Cloud security, and Mobility solutions including Mobile Threat Protection. Sandblast is offered as a Cloud, On-Premise or Dedicated Appliance.
Name your partner organization's top accomplishments in the channel over the past year and specify the role you personally played in them:
In the Check Point Stars Partner Program, Check Point brings new partnering tiers, offers deal protection, gives 100% toward education and training funding, and provides 100% co-op reimbursement. Partners also joined us at our 'Sales Kick Off' where we conducted a mutual kick-off at the start of 2016 to train and learn, give opportunities to meet the Check Point technical experts, and to network and reinforce our commitment to one another. Check Point also introduced specific Partner certification for Sandblast Advanced Threat Protection. This certification is granted based on additional training and expertise provided by the Partner to ensure successful deployments and lower total cost of ownership. Check Point also introduced a Managed Service Provide Program, designed specifically to align Check Point solutions in a security as a service model with Partners.
Describe how your partner community has grown over the past year either in average revenue per partner or overall expansion of your partner base or in specific market segments:
Check Point has established more resellers, added over 500 new partners, and accomplished double-digit growth. We have expanded our partner community by: Rolling out a new Partner Program, Check Point Stars Program, Adding more enterprise partners that consolidate solutions using Check Point's Software Blade architecture, Adding more service providers that use Check Point to protect their own infrastructure, as well as, offering more solutions to their customers, Expanding our offering with additional software blades and appliances has increased partners' revenues and margins at double-digit growth. Check Point helped Partners increase their status levels through increased revenue and training certifications.
Provide one example of how you personally worked to help or solve a problem for a solution provider over the last 12 months:
•
Do you expect your channel sales as a percentage of your company's overall sales to increase, stay the same or decrease over the next 12 months:
Increase
Do you expect the number of channel partners you work with to increase, stay about the same or decrease within the next 12 months:
Increase
What are your top channel goals for 2017?:
Add more qualified partners
Launch new/revamp existing channel program
Improve partner technical skills

Name the single most innovative initiative for which you and/or your team were responsible in 2016:
We announced our new global partner program, the Stars Program in 2015 and have continued to build on its success. This program creates unrivaled sales opportunities for partners, giving them all the resources they need to dramatically accelerate their Check Point sales revenue and develop even closer business relationships. Check Point developed the Stars Program in consultation with its channel partners, to help cut through the complexity often associated with selling and supporting security solutions. The program enables simpler and flexible collaboration with partners, accelerating sales cycles and provides them with expert knowledge and resources to become trusted advisers to their customers. The Stars Program also offers an extensive range of training and support tools. The rapid adoption and investment by our existing and new Partners helped validate the effectiveness and value of the STARS Program. With the introduction of the Managed Service Provider Program and the Advanced Threat/Sandblast certification, Check Point demonstrated innovative go to market strategies to help Partners drive growth and profitability while adapting to customer needs.
What were the key channel/partner investments you made over the past year?
1. Dedicated Channel Teams and Channel Managers for all top tier Partners 2. Incentives for new customer acquisition 3. Training and certifications in Advanced Threat, Mobility, and Data Center/Cloud solution 4. Specific resources and investments for Managed Service Providers
If you were starting a solution provider today, what would that business focus on and why?
•
What is your advice to someone getting into the channel today?
Focus on differentiation and services that meet specific customer needs and requirements.
What is the best business book you read this year and why?
•
If you could have any person, living or dead, as your mentor, who would it be and why?
•
Unedited Content Provided By Vendors
Printer-friendly version
Email this CRN article