Printer-friendly version
Email this CRN article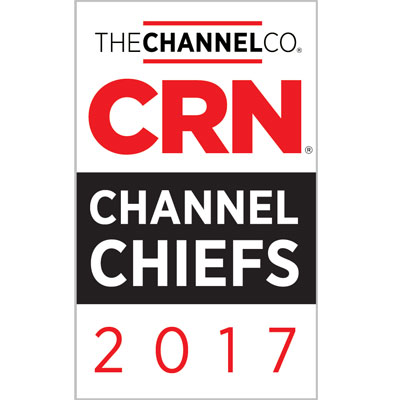 Coletta Vigh
Director, Channel Programs Worldwide Sales
WatchGuard Technologies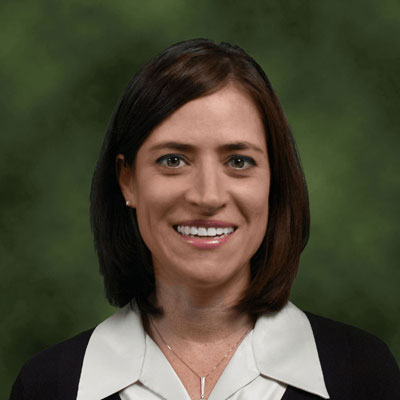 Number of years in current channel chief role:
2.3
Number of years with the company:
8
Number of years involved with indirect sales:
13
Reports to:
Sean Price, VP of Worldwide Sales
Does that individual report to the CEO/president:
Yes
Channel Chief Twitter handle:
@colettavigh
Number of Twitter followers:
21
Worldwide Channel Partners:
5000
North American Channel Partners:
1500
Number of employees in channel organization:
150
Company's percentage of revenue from solution providers:
100%
Bio and Background:
Coletta Vigh is Director of Global Channel Programs at WatchGuard Technologies, Inc., a leading provider of innovative network security solutions and a Visionary in the Gartner Magic Quadrant for Unified Threat Management. She is responsible for all aspects of the WatchGuardONE Partner Program and transitioning WatchGuard's partner base and sales teams from a volume-based to a value-based channel program. Coletta's channel leadership role at WatchGuard centers on advancing business partner enablement to realize the full value of partnership. She educates channel partners and internal sales teams, and leads channel messaging, global program enforcement, infrastructure alignment, and benefits realization. In previous roles at WatchGuard, Coletta led a Japanese technical support group; and developed and grew the channel business in the Japanese market. Her prior channel strategy roles involved transitioning Management Information Tools (MITS), a Seattle-based business intelligence tools company, to a channel based organization. Before that, she drove co-marketing initiates with key game publishers for Xbox at Microsoft. Coletta has a bachelor's degree in Japanese Language and Literature with a Master's of Business Administration in International Business with a focus on Strategic Marketing. An avid fitness enthusiast, she is also active with the local food bank, supports the Boys and Girls Club of King County and is a docent for Washington State's most productive salmon hatchery.
List up to 10 of your top products/services sold through North American channel partners:
1. Firebox T10 2. XTM 2 3. XTM 3 4. Firebox M440 5. Firebox M400 6. Firebox M500 7. XTM 800 8. XTM 1500 9. XTM 2500
Name your partner organization's top accomplishments in the channel over the past year and specify the role you personally played in them:
The WatchGuardONE Channel Program was released in 2015 and has now been well adopted by both our Partners and our internal teams. We are 100% dedicated to partner satisfaction and growth and as such, 2016 has been focused primarily on ensuring that we have the market readiness resources and back-end systems in place to best support our channel partners. WatchGuardONE leverages a value-based model that focuses solely on reseller certification and training to attain partnership status. When combined with additional partnership benefits, such as Deal Registration and Security Pays, WatchGuardONE partners can achieve combined discounts of more than 70 percent. Coletta was directly involved with developing a formalized onboarding program that escorts new partners through the initial 90 days of ramping up their WatchGuard business. She released a brand new Partner Portal that provides visibility into quarterly sales progress, rebate and advertising funding accruals, and streamlines communication. Additionally, Coletta participated in the reorganization of the US sales force and began making changes in the European region to provide dedicated channel account managers for each territory.
Describe how your partner community has grown over the past year either in average revenue per partner or overall expansion of your partner base or in specific market segments:
Over the course of 2016, we have focused on providing clarity in messaging, a solid onboarding process, and market readiness tools to best support our channel partners. Investments in these key areas have enabled us to realize tremendous growth in our existing partner base as well as recruitment and ramp up of new partners. Clear focus on SMBs and distributed enterprises, as well as improved go to market resources for key verticals (education, healthcare, hospitality and retail) allow both WatchGuard and our partners to be laser focused on areas where we know that we can mutually maximize our success.
Provide one example of how you personally worked to help or solve a problem for a solution provider over the last 12 months:
Consistency in channel program requirements enables us to scale the program and focus resources on partners who are committed to their WatchGuard business. One transitioning partner expressed concern over whether the technical exam is fair and intuitive, and delayed fulfilling this requirement until they realized that we were committed. While discussing his concerns, I realized that I should never ask partners to do something that I am not willing to do myself, so I studied and passed the exam. The partner is now fully engaged and certified, and additional members of our management team are taking the exam, as well.
Do you expect your channel sales as a percentage of your company's overall sales to increase, stay the same or decrease over the next 12 months:
Increase
Do you expect the number of channel partners you work with to increase, stay about the same or decrease within the next 12 months:
Increase
What are your top channel goals for 2017?:
Increase partners' customer satisfaction ratings
Increase the amount of recurring revenue going through partners
Increase the amount of net new accounts coming through partners

Name the single most innovative initiative for which you and/or your team were responsible in 2016:
Developed and implemented a formalized onboarding program that escorts new partners through the initial 90 days of ramping up their WatchGuard business. This ensures that Partners are engaged from the beginning, are provided targeted training, go-to-market resources and reach their first WatchGuard sales sooner than ever. Our initial orientation includes detailed overviews of our partnership benefits, including security pays incentive programs and deal registration, as well as team-orchestrated check-ins along the way to ensure that partners have the details that they need and are never lost as they ramp up with WatchGuard. Released a brand new Partner Portal that provides increased visibility for partners into their WatchGuard business: Visibility into quarterly sales progress Overall and detailed views on rebate and cooperative advertising funding accruals Improved, centralized communication hub Significantly improved go to market resources with a clear focus on SMB and distributed enterprise, as well as improved go to market resources for key verticals; education, healthcare, hospitality and retail. This allows WatchGuard and our partners to be laser focused on areas where we know that we can mutually maximize our success.
What were the key channel/partner investments you made over the past year?
1. Rolled-out a new partner onboarding program 2. Released new Partner Portal, significantly improving transparency and communication with channel partners 3. Reorganized WatchGuard's US sales force, adding dedicated channel account managers in each territory and began European changes to match. 4. Added dedicated renewal account managers to assist channel partners in renewing their existing WatchGuard customer base.
If you were starting a solution provider today, what would that business focus on and why?
If I were starting a solution provider business today, I would be very focused on the exact target market that I was going to service. In today's hyper-competitive market, it is important to not just be a "me-too" generalist. Security continues to be an outstanding business to invest in, and I would ensure that I had the technical competencies in my organization to be able to provide the value-added services that my customers would require.
What is your advice to someone getting into the channel today?
Stay true to your core competency, become specialists and provide specialized value. Rather than simply seeking products and services, customers are seeking expert guidance on implementation that is specific to their needs and concerns. Keep an eye on ways to help your customers transform their business to remain competitive in this rapidly changing landscape.
What is the best business book you read this year and why?
After reading "The Alliance: Managing Talent in the Networked Age," I found myself revisiting key topics and applying a handful of them to my current role. Two areas that particularly resonated with me were: Viewing employees as allies: Having visible, meaningful conversations about creating a more trusted and mutually rewarding working relationship. Engaged employees are they key to success. The importance of networking: Reminding both myself and my team to reach outside of the knowledge base that exists within the confines of the company; to learn from others and bring those ideas back to benefit the company.
If you could have any person, living or dead, as your mentor, who would it be and why?
As a mentor, I would choose somebody who has skill and expertise that is outside - yet complementary - to my own experience. Professionally, Warren Buffet possesses business sense and investing experience that I could certainly learn from. Personally, I admire the transparency, clarity and sincerity of his words and actions. Philanthropically, he continues to invest in areas that make a positive impact on our world. He is inspiring on multiple levels and encourages me to expand my thinking beyond my daily life.
Unedited Content Provided By Vendors
Printer-friendly version
Email this CRN article