Printer-friendly version
Email this CRN article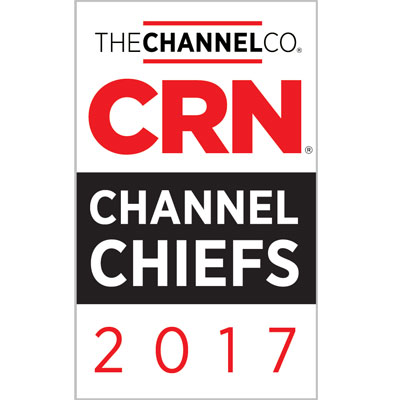 Kevin Rooney
Vice President, North American Channel Sales Cloud Group
Veeam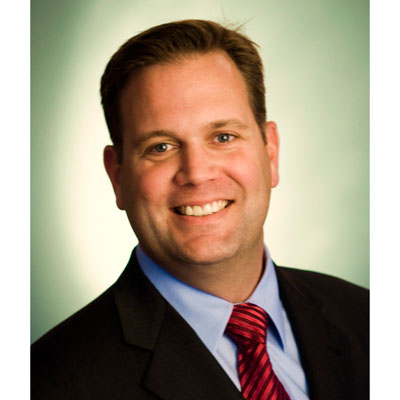 Number of years in current channel chief role:
1
Number of years with the company:
1
Number of years involved with indirect sales:
15
Reports to:
Jim Tedesco, SVP North American Sales
Does that individual report to the CEO/president:
Two levels from the CEO
Channel Chief Twitter handle:
@veeam
Number of Twitter followers:
36500
Worldwide Channel Partners:
43000
North American Channel Partners:
8700
Number of employees in channel organization:
140
Company's percentage of revenue from solution providers:
100%
Bio and Background:
Kevin Rooney has more than 20 years of experience in high tech sales and leadership positions at companies including VMware and Hewlett-Packard. While at VMware, he managed the vCloud Air partner sales organization, helping to implement their indirect cloud strategy, which led to thousands of new customers coming onto the platform. Prior to VMware, Rooney spent more than five years at Hewlett-Packard, including two years as the General Manager for HP's South Pacific Enterprise Group business. Prior to his role in Australia, Rooney managed HP's National Partner team who was responsible for the largest commercial and federal partners. Rooney also held channel and sales positions at Pillar Data System, Quantum Corporation and Fujitsu.
List up to 10 of your top products/services sold through North American channel partners:
• Veeam Cloud Connect • Veeam Availability Suite • Veeam Backup & Replication • Veeam Management Pack for System Center • Veeam Cloud Connect for Service Providers • Veeam Cloud Connect Backup & Replication
Name your partner organization's top accomplishments in the channel over the past year and specify the role you personally played in them:
• Growth: We grew the business more than 30% year over year, and as a 100% channel company, our partners have driven this growth. We're growing at an incredible rate, taking market share from legacy vendors at a rapid clip. According to the IDC Worldwide Semiannual Software Tracker in the Data Protection and Recovery Market (Final Historical, 2016H1), Veeam grew by more than 39% year over year. Veritas shrank by 0.1%, IBM grew by 4.2%, EMC by 10.1% and CommVault by 9%. • Developing partners whose businesses are based around Veeam: My goal was to develop relationships with our partners that are more than just transactional. We really want them to build a business around Veeam, and that's happening. It's a key driver of our growth across all partner types. • Veeam certifications. We rely heavily on our partners from a services standpoint, so we've really focused on the last year increasing technical certifications. I'm happy to say that in the past year in North America, we've issued more than 2,500 technical certification and more than 4,100 sales certifications
Describe how your partner community has grown over the past year either in average revenue per partner or overall expansion of your partner base or in specific market segments:
Our fastest growing segment is the enterprise segment, but we've seen growth across every segment from SMB to enterprise. Our North American transacting partner base has grown by 30% over the last year.
Provide one example of how you personally worked to help or solve a problem for a solution provider over the last 12 months:
A New York-based partner wanted to transition their business to offering cloud services and allowing customers to adopt a hybrid model. It wasn't easy, because it requires not just building out a services infrastructure, but also changes the business and billing model. We had to help them to also change their compensation models to motivate their sales force to support it. We offered them a cloud university to help them transition to this model, and we have products that ended being the backbone for offering services. In the end, their transition to offering cloud-based services was a big success.
Do you expect your channel sales as a percentage of your company's overall sales to increase, stay the same or decrease over the next 12 months:
Stay the Same
Do you expect the number of channel partners you work with to increase, stay about the same or decrease within the next 12 months:
Increase
What are your top channel goals for 2017?:
Migrate partners to cloud solutions
Improve partner technical skills
Increase the amount of professional services going through partners

Name the single most innovative initiative for which you and/or your team were responsible in 2016:
• Introduced Alliance Attach for all Veeam Strategic Alliances: This provides incremental margin for partners when they sell Veeam alongside products from our alliance partners via our deal registration program. • Introduced Partner Status Health Check: This online tool enables partners to see the current status of their certifications, revenue and marketing requirements. • Enhanced Veeam Marketing Tool Box: This is a single online tool for market reach, content syndication, auto emails, MDF Requests, and access to all promos and campaigns.
What were the key channel/partner investments you made over the past year?
• Enhancing the technical certification process • Ensuring that partners have our software into their labs so they can continue to become familiar with it. • Providing sales training for our partners' sales reps. • Providing brand awareness with our partners at events and programs, customized for each partner to support their unique needs.
If you were starting a solution provider today, what would that business focus on and why?
I think I'd focus the hybrid services and products that our customers are demanding. Solution providers need to deliver solutions in the fashion they will consumed. So my strategy would be to build sales and technical teams that can support that. The days of telling customers how they're going to consume services is over.
What is your advice to someone getting into the channel today?
Create differentiation and understand how you are going to deliver business outcomes to customers so that you're seen as a true partner in their business. Take a consultative approach. Understand what they are required to deliver back into the business. IT is now an innovation area and has a huge impact on the bottom line. Solution providers need to be able to support those initiatives and show that they are ready to deliver.
What is the best business book you read this year and why?
Consumption Economics: The New Rules of Tech by J. B. Wood, Todd Hewlin and Thomas Lah. The way organizations consume technology has completely changed. This book really takes the reader through that transformation and explains exactly how it's happening.
If you could have any person, living or dead, as your mentor, who would it be and why?
Ronald Reagan. Whatever your opinion of his presidency, he set a vision for where he wanted to take the country, surrounded himself with people who could help him achieve it and never wavered. The first three years were tumultuous, but he stayed true to his vision and it worked. The economy did eventually turn around.
Unedited Content Provided By Vendors
Printer-friendly version
Email this CRN article