Printer-friendly version
Email this CRN article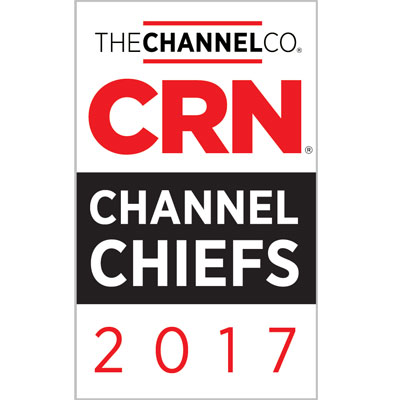 Ralph J. Nimergood
WW Vice President, Worldwide Channels & Alliances
Commvault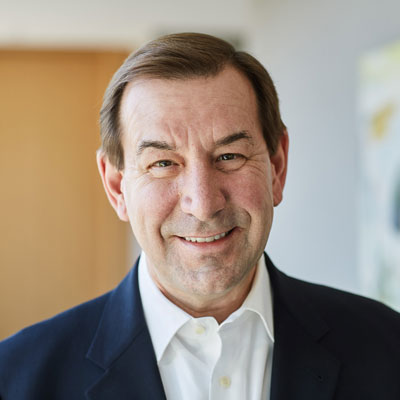 One of our "50 Most Influential Channel Chiefs"
Fun Facts: (Click any link for similar Chiefs.)
Plays Golf
Handicap: 20 strokes
Knows How To CodeIs A Risk TakerHas Donated To A Crowdfunding CampaignAlways Wanted To Be An AstronautWho is your favorite fictional character and why?
My favorite fictional character is probably Jason Bourne or James Bond. What I like about both of these characters is they are consistently put into "no win" situations, but through innovation, tenacity and "real time" problem solving they are able to get through their situation and achieve a positive outcome. I think in business we also deal with daunting complexities, time schedules and what can seem like at time impossible obstacles, but with focus, creativity and optimism, we can achieve our goals and perform at a high level.
Number of years in current channel chief role:
4.5
Number of years with the company:
4.5
Number of years involved with indirect sales:
27
Reports to:
Ron Miiller
Does that individual report to the CEO/president:
Yes, Ron is a direct report to our Chairman and CEO of Commvault, N. Robert Hammer
Worldwide Channel Partners:
3100
North American Channel Partners:
857
Number of employees in channel organization:
150
Company's percentage of revenue from solution providers:
80%
Bio and Background:
As part of the executive team, leads a WW team of direct and indirect reports. Charged with creating and evolving our indirect route-to-market strategy, prioritizing our Go-To-Market route priorities. Additionally, owning the global business development and sales relationships with CVLT's largest Technology, Infrastructure, Public Cloud, and Global SI partnerships. Oversees the end-to-end programmatic development and governance of our traditional channel partner framework (Partner Advantage). Prior to his current position, Ralph served as Vice President for Cisco's Global DC/V & Cloud Partner Organization, where he was responsible for Cisco's GTM partner strategies, program design and the business management associated with Cisco's DC/V & Cloud sales approach. Ralph also served as Vice President of Cisco's Global Partner Organization, where he was accountable for business development, global sales and go-to-market strategy implementations with many of Cisco's largest System Integrators, Outsourcers and Data Center OEM/OSM Partners(collectively ~20% of Cisco's total revenue). Before his tenure at Cisco, Ralph was Avaya's VP & GM of the Global SI, Outsourcer & Service Provider Sales Team,and before joining Avaya, Ralph spent 20 years with HP where he held a number of executive positions includingVice President, Americas SI, Outsourcer & Service Provider Sales, North American Sales General Manager for Enterprise Partner and Field Alliances and Sales General Manager of HP's North American Outsourcing and Hosting Services Organization.Ralph earned a Bachelor's of Business Administration degree from Northwood University, and resides with his wife of 33 years and some of his 3 children in the Dallas, Texas Metroplex.
List up to 10 of your top products/services sold through North American channel partners:
Commvault's combination of software applications, the Commvault Data Platform and professional services provides partners and customers with openness and flexibility. Commvault's portfolio includes a range of innovations, designed to drive business insight and value in these areas: -An open, standards-based approach across on premise, hyper and converged environments and hybrid, private and public clouds -Bridges legacy and transitional hybrid; simplifies native moves to enable DR; and fully migrates workloads into the cloud; -Redefines archive: Transforms digital landfills into accessible data sets -Industry leading snaps and replication management -Data lifecycle governance -Fully-integrated security for data -Search across all data
Name your partner organization's top accomplishments in the channel over the past year and specify the role you personally played in them:
This year, Commvault: - Further strengthened our Corporate Alliances activities by formalizing our "Meet In the Channel" (MITC) partner marketing and sales engagement model. This is formalized against specific alliance plays that are systematically launched into the traditional channel with supporting to, through and with marketing to drive incremental business for our channel partners, alliance partners and Commvault. Examples of this include our Data Protection and Disaster Recovery in the cloud with Microsoft and AWS. - Formalized our global business development & technical integration activities into a Global SI Business Development & Technology organization, which has resulted in Commvault becoming embedded within several offerings, particularly around cloud and enterprise orchestration with our Global SI partners. - Launched the "Commvault Partner Demand Center" as a value added benefit to channel partners, complete with concierge services and "play specific" content, demand plans, content syndication and lead generation capabilities. We are providing this capability and service at no cost to our partners as part of Partner Advantage program membership. This initiative is enjoying good traction as it supports our strong growth in our channel business.
Describe how your partner community has grown over the past year either in average revenue per partner or overall expansion of your partner base or in specific market segments:
We're growing the VAR community in double digits for each of the VAR routes (Market Builder, Distribution Managed, and Velocity), which is faster than our corporate rate. We're also increasing the attach rates through our partners with our alliance solutions at strong double digit rates. Our solutions that connect to our public cloud partners are growing in excess of 100% YoY given our unique capability to support the movement and protection of data in the cloud. Our channel growth is strong in all three of our theatres with a strong "balanced scorecard" of growth from APAC, EMEA and the Americas.
Provide one example of how you personally worked to help or solve a problem for a solution provider over the last 12 months:
One of our large global partners wanted an embedded resell model, where selected modules of our software were included in their price list to round out their solution offering around application availability. I led the effort with this partner to develop the technical and operational requirements along with the support processes to ensure the solution was "easy to sell and easy to buy". Working with this partner, this solution launched this spring with stellar results; this business is up over 30%. Together, we are selling multi-million dollars of this solution through great field sales engagement with this innovative model.
Do you expect your channel sales as a percentage of your company's overall sales to increase, stay the same or decrease over the next 12 months:
Increase
Do you expect the number of channel partners you work with to increase, stay about the same or decrease within the next 12 months:
Increase
What are your top channel goals for 2017?:
Migrate partners to cloud solutions
Focus on a small number of elite partners
Onboarding of key GSI's and new ISVs - getting partners to adopt our broader portfolio

Name the single most innovative initiative for which you and/or your team were responsible in 2016:
Our most innovative initiative this year has been the Commvault Partner Demand Center. This was not a product initiative, but rather an end to end field initiative- which builds a closed loop sales, marketing and reward system for total "up / down" alignment of our Commvault solution plays, the alliance partner attach, the explicit alignment (in part) of our partner reward system with the Commvault end user reward system and the measures and metrics of our channel team. We then built content for both market to, through and with our partners that aligns to our global sales process. We finally made this available through a platform approach through the Commvault Partner Demand Center. This has really served as a strong catalyst to our partner alignment to our sales teams and aligned and focused selling for on payroll and off payroll sellers. Easy to say and very hard to do!
What were the key channel/partner investments you made over the past year?
Biggest investments over the past 12 months have been in the areas of Channel & Alliances Marketing, plus significant investment in pre-sales technical resources and business development resources at both the WW and theatre level to work with our alliances partners. Additionally, we increased investment in training, knowledge transfer and digital transformational workshops to help enable our partners to grow their services led sales. Others: -Added a technical team focused on tech sales to work directly with partners. Focused on delivering higher levels of knowledge & technical enablement. -Revised cloud pricing model, expanded aggregator program, simplified growth accelerator rebates
If you were starting a solution provider today, what would that business focus on and why?
If I were starting a solution provider business today, I would build it totally around consulting and implementation services around application, data management and security as it relates to architecting modernized infrastructure for on-prem, hi-bred and private and public cloud. I would focus on the reality that data is going to be federated and data centers are now borderless. It is about how you can transform legacy IT into the new world and address the realities of "Bi-module" over the next few years.
What is your advice to someone getting into the channel today?
Customer intimacy is key (as it always has been). The difference being that the way we get intimate with our customers is very different. Even a small business has to make effective use of digital and social media to reach their customers. The second element is to have a differentiated solution. The act of "resell" and basic configuration capability is not enough. You need to find your technology, industry or application niche and be great at it. I would build an annuity based business versus the classic resell CAPEX model, or at least design from the ground up.
What is the best business book you read this year and why?
The best business oriented book I read this year is "Elon Musk's Best Lessons for Life, Business, Success and Entrepreneurship." I am a big fan of Elon and while his concepts were not particularly new, I love his passion and his ability to take big risk at a big scale. Being a bit more of a calculated, incremental type of guy, I have to respect his approach. His book challenges me to think big and boldly.
If you could have any person, living or dead, as your mentor, who would it be and why?
I would choose Jamie Dimon as my mentor. I believe he is one of the most articulate bankers on Wall Street. Jamie is respected in many circles and he is smart as "heck" but is still very plain spoken. I've watch many of his Davos interviews and followed his career over the years. I believe I could learn a lot from him.
Unedited Content Provided By Vendors
Printer-friendly version
Email this CRN article