Printer-friendly version
Email this CRN article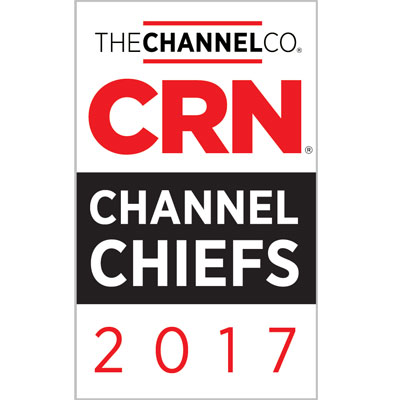 Todd DeBell
VP Global Channel Sales
ForeScout Technologies, Inc.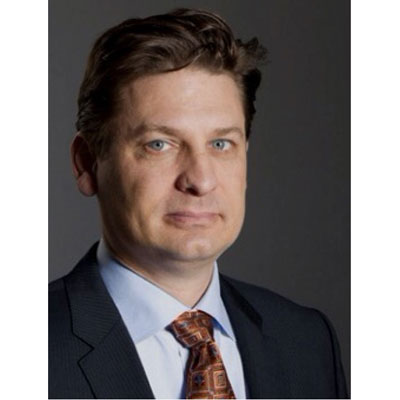 Fun Facts: (Click any link for similar Chiefs.)
Plays Golf
Handicap: 16 strokes
Has Worked As A Waiter/WaitressIs A Risk TakerIs Addicted To CaffeineHas Donated To A Crowdfunding CampaignAlways Wanted To Be An AstronautWho is your favorite fictional character and why?
Spock from Star Trek. Spock embodies the spirit of Star Trek and science fiction. As the child of a human and a Vulcan, Spock straddles the line of the familiar and the foreign, which is a similar theme we experience in the cybersecurity industry today. For example, one day we'll feel comfortable with our technologies protecting against hackers, but as soon as we get too comfortable, we'll be hit with devastating foreign items (breaches, vulnerabilities, zero-days, etc.) that bring an entirely new set of challenges.
Number of years in current channel chief role:
0.5
Number of years with the company:
0.5
Number of years involved with indirect sales:
17
Reports to:
Brian Gumbel, SVP, Global Commercial Sales
Does that individual report to the CEO/president:
Yes
Channel Chief Twitter handle:
@TDebell
Number of Twitter followers:
401
Worldwide Channel Partners:
620
North American Channel Partners:
250
Number of employees in channel organization:
N/A
Company's percentage of revenue from solution providers:
95%
Bio and Background:
Todd DeBell joined ForeScout Technologies, Inc. as the Vice President of Global Channels in July 2016 to expand its global partner program. Previous to his role at ForeScout, DeBell established and oversaw the deployment of the FireMon Ignite Global Channel Partner and Distribution Program. Under DeBell's guidance, FireMon increased 2012-2015 revenues in the high double and triple digits expanded its global partner network to over 150 countries. Driven by this success, the FireMon Ignite program was recognized by CRN Magazine as a 5-Star Program for four consecutive years (2013-2016), with DeBell honored by CRN as a Channel Chief for five years running (2012-2016); DeBell was also named to The VAR Guy's 2015 Top 50 Channel Influencers List. Previous to his role at FireMon, DeBell led a North American Channels Sales Team focused on cybersecurity and enterprise storage at GE Access (acquired by Avnet Inc.), guided a software channel team at Arrow Electronics, and held regional sales and distribution leadership roles for both Motorola Solutions and Verizon. DeBell graduated with a BA in Management from the University of Phoenix, and completed executive course work at the University of Chicago Booth School of Business. Since 2014, DeBell has volunteered and served as the Vice President and President of the board at the Bal Swan Children's Center.
List up to 10 of your top products/services sold through North American channel partners:
ForeScout transforms security through visibility. An agentless approach protects organizations against the emerging threats that exploit the increasing number of IoT devices connected to the network. ForeScout sells and distributes ForeScout CounterACT through its channel partners. ForeScout's solution provides enterprises and government entities with visibility and control of devices - both traditional and Internet of Things (IoT) - the instant they connect to the network. ForeScout offers Extended Modules for CounterACT that integrate with the other disparate security tools, including SIEM, VA, ATD and EMM, to helps organizations accelerate incident response, break down silos, automate workflows and optimize existing investments.
Name your partner organization's top accomplishments in the channel over the past year and specify the role you personally played in them:
1) Service Transformation: During 2016, ForeScout worked with its partner community to significantly increase professional services to its customers. The senior leaders within our organization sponsored this initiative. 2) Global Program launch and expansion into APAC: By launching ForeScout's global program, we were able to expand our presence in APAC, while consolidating in traditional markets. Improving the service and technology needs of ForeScout's global partner community has resulted in substantial revenue growth. 3) Increased certifications: ForeScout conducted targeted partner trainings and certifications at the executive level, which was a channel and CEO initiative. This included lab-based training at global distributor locations and ForeScout's headquarters in San Jose. The number of ForeScout certifications is on track to triple in 2017.
Describe how your partner community has grown over the past year either in average revenue per partner or overall expansion of your partner base or in specific market segments:
ForeScout's partner community has doubled in size since we expanded our program globally in 2016, from just over 300 partners to 620 partners today. We focused on deepening our partner relationships with cybersecurity-focused solution providers and value-added distributors, especially those that can deliver our service offerings. Through our expansion efforts, we gained partners with in-depth expertise in regulated and compliance-driven industries, such as healthcare and financial services. We also have a strong government presence and are helping local and state agencies address cybersecurity challenges.
Provide one example of how you personally worked to help or solve a problem for a solution provider over the last 12 months:
One of our partners recently needed to better understand how ForeScout's product works and how they should sell it to customers. We immediately jumped in and provided additional sales and educational support for their team. This improved both the partner's pre- and post-sales situations. We also informed the partner about ForeScout's integrations with other products (i.e. Palo Alto Networks, FireEye, Splunk, etc.), which are vendors that the partner was already familiar with and actively reselling. This strengthened the alliance across Forescout, the channel partner and the vendor integration companies.
Do you expect your channel sales as a percentage of your company's overall sales to increase, stay the same or decrease over the next 12 months:
Stay the Same
Do you expect the number of channel partners you work with to increase, stay about the same or decrease within the next 12 months:
Increase
What are your top channel goals for 2017?:
Focus on a small number of elite partners
Launch new/revamp existing channel program
Increase the amount of professional services going through partners

Name the single most innovative initiative for which you and/or your team were responsible in 2016:
Service Transformation: During 2016, ForeScout worked with its partner community to increase overall professional services to end-users. As we end 2016 and enter 2017, ForeScout partners are increasingly providing end-user services. The transformation was sponsored by ForeScout's CEO and President Michael DeCesare, as well as other members of the executive staff.
What were the key channel/partner investments you made over the past year?
1) Training / Certification / Lab equipment 2) Value Added Distributors in the Americas 3) Accrual-based marketing funds driven by partner contribution revenue 4) Channel sales headcount
If you were starting a solution provider today, what would that business focus on and why?
Analyst say there will be 30 billion IP connected devices by the year 2020. In today's corporate environment we believe IoT devices can account for up to 75 percent of all connected devices on the network. As organizations invest billions of dollars to protect their traditional devices - PCs, servers and mobile systems - attackers are shifting their focus to the less secure BYOD and IoT devices, which have exponentially increased the attack surface within organizations in physical and cloud environments. I would focus on a solution that can help organizations see and control their devices across the entire enterprise.
What is your advice to someone getting into the channel today?
I would advise this individual to consider focusing on IoT security. Highly regulated industries, such as financial services and healthcare, need a security strategy that gives them visibility and control over their increasing footprint of devices, a large majority of which are IoT. This presents a large and growing business opportunity to provide solutions that can see and control devices as well as secure them in physical or cloud infrastructures. In addition, focus on security technologies that complement and integrate with other solutions and vendors. Organizations can reduce breaches and time to remediate by sharing information across security products.
What is the best business book you read this year and why?
A Kiss, a Hug or a Bow -- learning about regional business customs and norms is crucial to making positive first impressions and building lasting professional relationships.
If you could have any person, living or dead, as your mentor, who would it be and why?
My grandfather. He managed a business similar to many of the resellers I work with. He was successful because he worked with a key set of vendors, many of whom were willing to take chances on new products. Throughout my career, it's been interesting to think about why he picked certain partners, what made him more interested in some vs. others, and how he modeled his business to navigate different economic conditions and the competitive landscape. My grandfather, and father, have influenced the way I manage long term relationships and develop a true sense of win/win in everything I do.
Unedited Content Provided By Vendors
Printer-friendly version
Email this CRN article