Printer-friendly version
Email this CRN article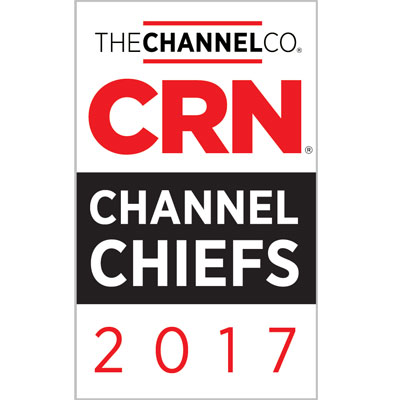 Bob Crissman
Vice President, Global Channel Programs and Sales Global
Alfresco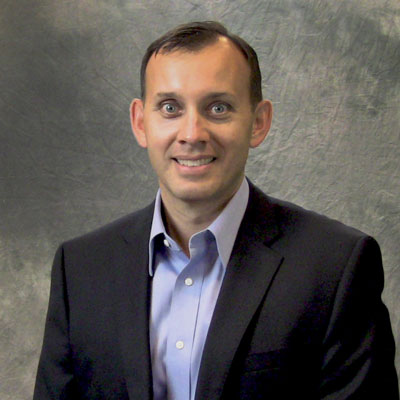 Number of years in current channel chief role:
2
Number of years with the company:
2
Number of years involved with indirect sales:
17
Reports to:
Bernadette Nixon
Does that individual report to the CEO/president:
Chief Revenue Officer
Worldwide Channel Partners:
215
North American Channel Partners:
115
Number of employees in channel organization:
25
Company's percentage of revenue from solution providers:
65%
Bio and Background:
As Alfresco's Global Channel Chief, Bob is tasked with leading all partnering efforts for the company. In the last two years, Bob has led the charge on building a new Alfresco Partner Program, stepping up recruitment of global and super-regional Solution Providers, re-architecting the OEM program and driving greater focus with the company's key technology partners. Prior to joining Alfresco, Bob held various channel leadership roles at VMware, Tellme Networks and Microsoft. At VMware, Bob was Senior Director of Partner Sales and Marketing where he led the teams that were responsible for ensuring that VMware had the appropriate partner capacity in place to drive the companies IT as a Service strategy across all routes to market. During his time at Tellme, Bob was GM of Partners where he led the transformation of the business to a more scalable and repeatable model. This transformation saw Tellme move into segments of the market that it had not previously competed in and doubled the channel portion of the business. Over the course of 14 years at Microsoft, Bob led teams in product management and marketing for Office, Windows Server, Exchange and SharePoint. After successfully launching the Windows Server 2002 suite of products Bob was promoted to GM of US Partners where he was responsible for the recruitment, enablement and marketing programs for over 140,000 of the company's partners. After successfully growing partner capacity and profitability in the US, he moved to the Worldwide Partner Group where he led teams that were responsible for determining the future direction of the partner program based on Microsoft's long-term product strategy.
List up to 10 of your top products/services sold through North American channel partners:
Alfresco One - Alfresco's open and powerful ECM platform that is easy to extend, customize and integrate with existing applications and processes. Alfresco One provides easy mobile access to content, delivers a simple but rich collaboration user experience and helps customers maximize the value of their content. Activiti - Alfresco Activiti is an enterprise Business Process Management (BPM) platform targeted at business people and developers. At its core is a high-performance process engine that allows organizations to manage a wide range of critical business processes. The platform integrates with a wide range of ECM systems, including Alfresco One.
Name your partner organization's top accomplishments in the channel over the past year and specify the role you personally played in them:
The new Alfresco Partner Program is helping recruit and onboard global and super-regional solution providers. The program now offers Deal Registration so we can reward partners for bringing opportunities to us. It has enhanced enablement opportunities and has allowed us to focus on successful outcomes with our partners. The build out of a Strategic Partner Team, reporting to me, has enabled us to focus additional resources on key partnerships including those with AWS and SFDC. These partnerships are mutually beneficial and are allowing us to better serve our customers' needs with robust end-to-end solutions. On Nov. 21, we announced early access availability of the Alfresco platform hosted in AWS. The Alfresco managed offering provides a robust content-centric platform allowing users to collaborate on business-critical content, with the network isolation and security of a dedicated AWS Virtual Private Cloud (VPC), without needing dedicated internal resources for ongoing Alfresco and AWS management. Other new partners recruited this year include Cognizant, Ness, Perficient, Vega, CGI and Booz Allen Hamilton. We can now point to an increase in partner led revenue, now at 65% - up 15 points from when I started and 5 points from our mid-2017 goal of 70%.
Describe how your partner community has grown over the past year either in average revenue per partner or overall expansion of your partner base or in specific market segments:
Thanks to our Global Partner Program, we have welcomed 50 new partners to our community within one fiscal quarters of its inception. The channel now represents 65% of our annual recurring revenue worldwide.
Provide one example of how you personally worked to help or solve a problem for a solution provider over the last 12 months:
It is my job to be an advocate for our partners. Internally, it can sometimes be difficult for sales leaders to understand just how instrumental a partner has been in closing a deal if it ends up being sold direct. This year, I worked diligently with a solution provider to ensure that, although they were not receiving a closing discount, I negotiated an influence fee given their value-add throughout the sales cycle. It was important that the partner knew I had their back and that sales leaders involved knew the value that the partner brought to the deal.
Do you expect your channel sales as a percentage of your company's overall sales to increase, stay the same or decrease over the next 12 months:
Increase
Do you expect the number of channel partners you work with to increase, stay about the same or decrease within the next 12 months:
Stay the Same
What are your top channel goals for 2017?:
Increase overall percentage of company revenue that comes through the channel
Improve partner technical skills
Improve partner profitability

Name the single most innovative initiative for which you and/or your team were responsible in 2016:
Introducing a Deal Registration program. Although it required internal selling given the additional discount/margin I wanted to give out (up to 15%) I firmly believed that a solid Deal Registration program was key to rewarding partners for behavior we wanted to see - namely those driving deals to Alfresco. The internal selling and huge team effort in implementing the program has paid off. In the first 6 months our Deal Registration program has been live, over $90M in new opportunities have been registered by our partners which is 3x greater than our stretch goal for this period of time.
What were the key channel/partner investments you made over the past year?
Introduction of Deal Registration per above. Created/staffed Strategic Partner Team responsible for managing key partnerships including AWS and SFDC. We are working very closely with AWS to make sure that we can drive business together in the Fortune 500. Alfresco on AWS speeds up time to value and lower ongoing operating costs. Partner On-Boarding. We invested 4x more this FY in technical and sales training available to our partners. We also carved out more time for System Engineers to allocate to working side by side mentoring our partners. This has led to a much faster ramp of our partners.
If you were starting a solution provider today, what would that business focus on and why?
Hybrid Cloud. Customers are moving to the cloud. This is not an "if" but a "when". That said, most larger customers are not putting everything in the cloud and have some workloads, that for various reasons, they want to keep on premise. A Solution Provider that can not only implement cloud-based solutions but on-prem solutions with the ability to move workloads seamlessly back and forth would have a winning hand. Take the best of the traditional solution provider model and marry it with born-in-the-cloud model and you would have a unique value proposition.
What is your advice to someone getting into the channel today?
Start with the customer and go from there. If you start with the customer, what problems they have, what they are trying to solve for, you will never go wrong. Once you understand the customer, come up with the best solution and best business model to offer to your target customer. Too many people in our business are not customer focused and do not think long term. If you start with the customer and play the long game - you will do great.
What is the best business book you read this year and why?
Simplify: How the Best Businesses in the World Succeed by Richard Koch - It is an easy read that takes a look at some thriving businesses and how they became successful. And no surprise - keeping it simple and staying focused is a recurring theme. Some companies they highlighted that I admire - Apple, Uber and Airbnb. I often see folks making things way harder then they need to be so this book resonated with me.
If you could have any person, living or dead, as your mentor, who would it be and why?
Bill Gates. I had the privilege of seeing Bill in action when he was CEO of Microsoft. As impressive a leader as he was then, the work he is doing now to solve some of the major challenges facing the world is simply amazing. Rather than sitting on his fortune, he is putting his money to work and setting an example for all of us who have benefited from working in this industry.
Unedited Content Provided By Vendors
Printer-friendly version
Email this CRN article