Printer-friendly version
Email this CRN article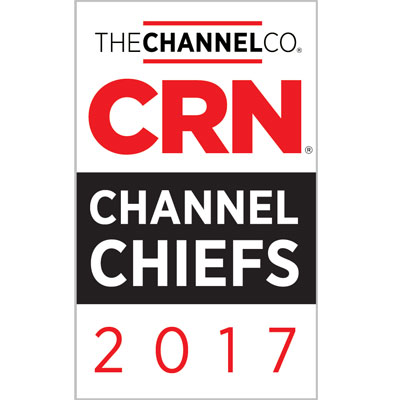 Bob Gault
Executive Vice President of Worldwide Sales, Services and Channels
Extreme Networks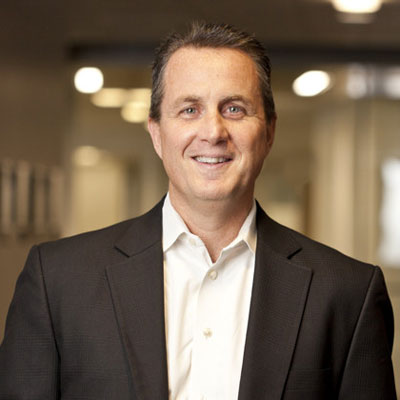 Number of years in current channel chief role:
2
Number of years with the company:
2
Number of years involved with indirect sales:
19
Reports to:
Ed Meyercord, Chairman, President and CEO at Extreme Networks
Does that individual report to the CEO/president:
Yes
Worldwide Channel Partners:
N/A
North American Channel Partners:
N/A
Number of employees in channel organization:
N/A
Company's percentage of revenue from solution providers:
N/A
Bio and Background:
Bob Gault is responsible for shaping Extreme Networks' Worldwide Sales, Channel and Services organizations as a core element of its growth and innovation strategy. He and his team create and implement strategies that help channel partners capture emerging profit pools and new revenue streams. Gault leads a global ecosystem of more than 2,500 global and national channel partners and distributors backed by Extreme Networks' sales organization, its innovative product portfolio and award-winning service and support organization. Gault has more than 30 years of experience in sales and marketing with service providers and partners. Prior to Extreme Networks, Gault spent more than 16 years with Cisco, where he served as vice president of worldwide cloud and managed services channel sales. He has also held senior leadership positions working directly with service providers including AT&T, MCI and Sprint. He holds a Bachelor of Science in business from West Chester University, Pennsylvania.
List up to 10 of your top products/services sold through North American channel partners:
Cloud ExtremeCloud™ Data Center ExtremeSwitching™ X8 fast, high density 10/40 & 100 GBE Data Center switch ExtremeSwitching™ X670 G2 Series high-density, low latency 10 Gigabit Ethernet switches ExtremeSwitching™ X480 Series versatile Ethernet switch Enterprise Edge & Core ExtremeSwitching™ S-Series flow based modular high performance switch with advanced visibility and control ExtremeSwitching™ 8800 Series modular core switch for mid to large enterprises ExtremeSwitching™ X460 G2 Series highly flexible & scalable Gigabit Ethernet switch ExtremeSwitching™ X440 Series highly flexible & lower cost stackable Ethernet switch Enterprise Mobility ExtremeWireless™ AP3825 Indoor 802.11ac 1.75Gbps capacity ExtremeWireless™ AP 3865 Outdoor 802.11ac AP up to 1.75
Name your partner organization's top accomplishments in the channel over the past year and specify the role you personally played in them:
ExtremeWireless™: Bob helped launch the ExtremeWireless™ specialization program, which enables global channel partners to deliver the wireless solutions customers require to increase productivity and extend applications beyond the wired network. The program is intended to enhance the wireless solution skillset and create a deep understanding of the fundamentals of the technology beyond the ExtremeWireless™ portfolio. Extreme Partner Network: Just this past month, Extreme Networks improved the Extreme Partner Program to support the growth of its solutions selling and net new customer acquisition strategy, and overall expansion of its global partner ecosystem. These upgrades allowed the team to ensure partners are given new ways to improve customer experiences and garner differentiation, ultimately driving new revenue streams and capitalizing on their investments. Extreme Partner Summit: Bob and other Extreme executives had the opportunity to further discuss the EPN enhancements with fellow channel partners at this year's Global Partner Summit in Orlando, FL. The new programs and incentives for cloud specialization and cloud managed services, and new offerings that come from Extreme's recent acquisition of Zebra Technologies' WLAN unit. Extreme also announced the introduction of PartnerNet, a tool designed to increase partner visibility.
Describe how your partner community has grown over the past year either in average revenue per partner or overall expansion of your partner base or in specific market segments:
With Extreme Networks' recent acquisition of Zebra Technologies, Extreme is able to provide its channel partners with new technology benefits including the addition of two new verticals: retail and transportation logistics. Extreme's mobility solutions are now available to all EPN reseller partners, including those acquired through the Zebra acquisition. While our partners are selling predominantly switching across education, healthcare and government; Zebra partners are selling predominantly to hospitality, manufacturing, etc. Post-acquisition, Extreme partners and WLAN Zebra partners are collaborating and there is a nice balance across various verticals, preventing partners from becoming over-distributed.
Provide one example of how you personally worked to help or solve a problem for a solution provider over the last 12 months:
By educating a partner on how we are transforming our company and the need to have a healthy mix of business that includes customer premise based model AS WELL AS a white-label multitenant solution that incorporates annuity/as a service consumption models was of significant interest to one of our key partners. As a result, we had follow-up discussions on the impact to our respective business models and what it would take to build and launch a white-labeled cloud offering. As of today, they launched this offering and now realizing new revenue streams.
Do you expect your channel sales as a percentage of your company's overall sales to increase, stay the same or decrease over the next 12 months:
Increase
Do you expect the number of channel partners you work with to increase, stay about the same or decrease within the next 12 months:
Increase
What are your top channel goals for 2017?:
Migrate partners to cloud solutions
Launch new/revamp existing channel program
Improve partner profitability

Name the single most innovative initiative for which you and/or your team were responsible in 2016:
ExtremeCloud™: Extreme Networks launched its cloud managed networking platform, ExtremeCloud™, designed for zero-touch provisioning and management simplicity. To address the business needs of increased dependency combined with the need for pervasive connectivity, Extreme entered the cloud-based network management market as a mature organization with years of experience in building and managing enterprise-class wired and wireless networks and addressing connectivity challenges throughout the world. Extreme's Zebra acquisition: Extreme Networks acquired Zebra Technologies' WLAN business. In addition to cloud and managed services, Extreme Networks' acquisition included the expansion of its solution set to include Zebra technology, while Extreme mobility solutions are now available to all EPN reseller partners, including those who came through the Zebra acquisition. Before the acquisition, Extreme Networks had about 30 partners specialized in wireless and 290 joined them through the Zebra buy. Extreme Partner Network: Extreme Networks announced additions to its Extreme Partner Network (EPN) partner program in both July and November that included additional incentives around selling cloud and cloud managed services. These upgrades allowed the team to ensure partners are given new ways to improve customer experiences and garner differentiation, ultimately driving new revenue streams and capitalizing on their investments.
What were the key channel/partner investments you made over the past year?
Building on our Extreme Partner Program success in 2015, Extreme investmented in our channel organization to deliver the depth and expertise that our partners want. From our recent acquisition of Zebra Technologies to provide partners with access to new verticals, to enhancing our partner network with new initiatives and programs including a Cloud Specialization Program to further enable global channel partners to deliver cloud solutions for increased productivity and differentiation across a variety of vertical markets. Lastly, the launch of ExtremeWireless™ enables global channel partners to deliver the wireless solutions customers require to extend applications beyond the wired network.
If you were starting a solution provider today, what would that business focus on and why?
It's all about security. So launching a security as a service provider based on open API's that encourages ecosystem partnerships in order to provide complete end-to-end, wired and wireless secure networking solution to a focused segment of the market will prove to be a successful, long-lasting business.
What is your advice to someone getting into the channel today?
My advice would be to constantly communicate with your partners and always ask for feedback as to what they need from you to continually be successful and compete in the market. This will ensure that your company is steadily evolving services to match current trends and demands of customers.
What is the best business book you read this year and why?
The Outliers. A great book that re-enforces the need to practice your craft endless, to bring passion to everything that you do and respect the need for preparation in order to be the best you can possibly be.
If you could have any person, living or dead, as your mentor, who would it be and why?
My Father. He's a smart, hard-working, ethical person who never forgot where he came from, the need to put family above everything else, the importance of balance in your life and to stay humble while treating people the way in which you want to be treated.
Unedited Content Provided By Vendors
Printer-friendly version
Email this CRN article