Printer-friendly version
Email this CRN article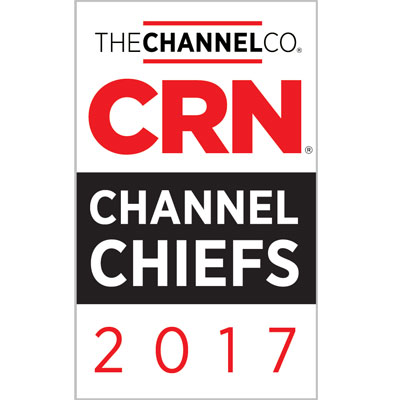 Max Pruger
Chief Sales Officer
CloudJumper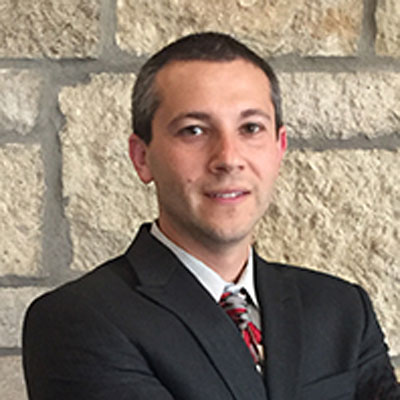 Number of years in current channel chief role:
2
Number of years with the company:
2
Number of years involved with indirect sales:
10
Reports to:
JD Helms, President
Does that individual report to the CEO/president:
Yes, to the Chairman of the Board
Channel Chief Twitter handle:
@CloudJumperWaaS
Number of Twitter followers:
688
Worldwide Channel Partners:
N/A
North American Channel Partners:
N/A
Number of employees in channel organization:
38
Company's percentage of revenue from solution providers:
100%
Bio and Background:
Max has been a pioneer in the managed services industry since the early 2000s, finding success in both selling and implementing IT solutions. Prior to CloudJumper, he served as director of strategic accounts for Kaseya where he was recognized four years in a row for sales excellence, winning the Chairman's Cup for outstanding sales success. He began his career at USWeb as a founding member of that company's managed service division; there, Max was instrumental in securing a $90 million investment from Microsoft. At CloudJumper, his responsibilities include running the company's sales operations and managing and developing an MSP channel for the CloudJumper nWorkSpace solution. Max holds a BS in Computer Science from American University and an MBA from the University of Maryland ' Robert H. Smith School of Business.
List up to 10 of your top products/services sold through North American channel partners:
CloudJumper provides IT service providers, MSPs, ISVs and agents with an easy to use, enterprise-class WaaS platform that simplifies IT and expands customer access to workspaces by providing cloud connectivity to desktops, software applications, email, and data from any location or device. The technology is deployed through the CloudJumper channel ecosystem of partners and managed by administrators through a single pane-of-glass control panel. With nWorkSpace, users have access to hundreds of applications and can add additional applications to the cloud for a complete business-class mobile workspace.
Name your partner organization's top accomplishments in the channel over the past year and specify the role you personally played in them:
The CloudJumper Partner Program is unique in the industry because of its high margins and flexible licensing which overcomes the restraints of alternative IT workspace models. The key enhancements to the channel program in 2016 include: A while label program that allows for greater control of all sales, customer support, and billing Partner portal which includes both sales/marketing collaterals and online tools A unique Selling the Cloud training program to help partners develop a comprehensive cloud sales strategy
Describe how your partner community has grown over the past year either in average revenue per partner or overall expansion of your partner base or in specific market segments:
CloudJumper experienced significant growth in 2016 as the company accelerated sales through its enhanced channel partner ecosystem. The company experienced double digit growth in the number of new partners which has driven a sizable increase in monthly seat count compared to the same time period the previous year.
Provide one example of how you personally worked to help or solve a problem for a solution provider over the last 12 months:
CloudJumper is a hands-on organization and with one particular partner just getting started in the business, the company's specialists hand-held the partner through initial deployment and service delivery to its first customer. As a new service provider entrant in the delivery of WaaS, the partner appreciated CloudJumper's expertise in the space which helped to accelerate time to revenue for the partner.
Do you expect your channel sales as a percentage of your company's overall sales to increase, stay the same or decrease over the next 12 months:
Stay the Same
Do you expect the number of channel partners you work with to increase, stay about the same or decrease within the next 12 months:
Increase
What are your top channel goals for 2017?:
Add more qualified partners
Improve partner technical skills
Increase the amount of net new accounts coming through partners

Name the single most innovative initiative for which you and/or your team were responsible in 2016:
The most significant introduction in 2016 was that of the company's new partner portal. The all-new portal includes exclusive access to controls that simplify service management and provides web-based quoting and ordering. Key features include partner and customer analytics and monitoring, support integration with on-demand access to existing items and the ability to open new items, financial reporting with on-demand access to detailed billing information, service discounting based on account size, pricing estimates for new accounts, onboarding support, and white label billing. The portal is complemented with sales and marketing collaterals and provides a comprehensive resource for current and future partners.
What were the key channel/partner investments you made over the past year?
#NAME?
If you were starting a solution provider today, what would that business focus on and why?
CloudJumper partner often deliver multiple services. The CloudJumper WaaS offering complements other IT services to support a robust cloud service portolio. However, CloudJumper partners also include organizagtions that focus on and specialize in WaaS as well.
What is your advice to someone getting into the channel today?
Adopt a cloud-based focus as the overall trend in computing is headed in that direction, from the consumer to the enterprise.
What is the best business book you read this year and why?
Only Humans Need Apply: Winners and Losers in the Age of Smart Machines, By Thomas H. Davenport A look at the rise of machines in the decades ahead and how to future-proof one's life and career.
If you could have any person, living or dead, as your mentor, who would it be and why?
Ray Kroc - the model of persistence.
Unedited Content Provided By Vendors
Printer-friendly version
Email this CRN article