Printer-friendly version
Email this CRN article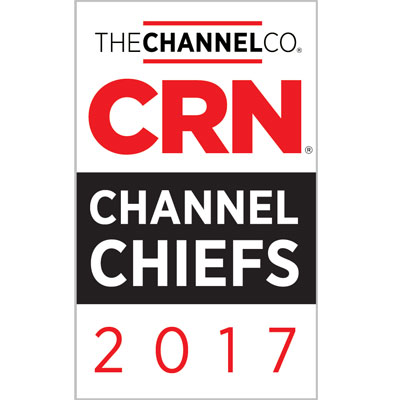 Steve Dietch
Vice President, WW Service Provider Business N/A
Hewlett Packard Enterprise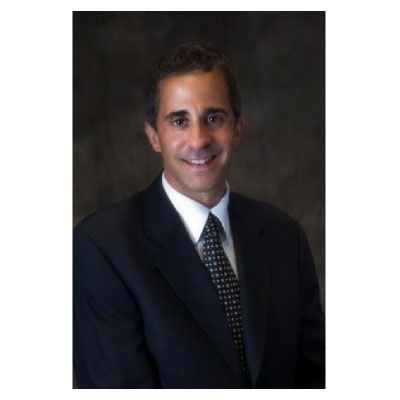 Number of years in current channel chief role:
1
Number of years with the company:
14
Number of years involved with indirect sales:
5
Reports to:
Kerry Bailey, Senior Vice President, WW Channel & Service Providers
Does that individual report to the CEO/president:
Kerry Bailey reports to Peter Ryan, Chief Sales Officer, Enterprise Group. Peter reports into Antonio Neri, Executive Vice Presi
Channel Chief Twitter handle:
@N/A
Worldwide Channel Partners:
N/A
North American Channel Partners:
N/A
Number of employees in channel organization:
N/A
Company's percentage of revenue from solution providers:
N/A
Bio and Background:
Steven Dietch is vice president of Worldwide Service Provider Business; leading a team focused on creating and growing a collaborative ecosystem of service providers that leverage Hewlett Packard Enterprise and 3rd party technologies, programs, go-to-market resources, and financial tools to build, sell and deliver hybrid infrastructure solutions. Most recently, Dietch was vice president of HP's Cloud Go-To-Market. He was responsible for driving the pan HP cloud direct and indirect go-to-market motions with an organization focused on sales strategy, sales operations, channels, service providers, and business development. In this role, he drove the transformation of the sales motion from product to solution selling and helped grow the HP cloud business by 54 percent to over $3 billion in revenue. Prior to this role, Dietch was vice president of Marketing for Cloud Solutions and Infrastructure within the Enterprise Group, responsible for identification and definition of portfolio offerings, driving programs designed to enhance awareness, and leading efforts focused on demand generation, partner enablement, and customer loyalty. Prior to his focus on the cloud, Dietch served as vice president of Marketing for HP Networking, where he was responsible for driving product management, product marketing, awareness and demand-generation activities, and field enablement activities. Prior to assuming the Networking leadership role, Dietch led the HP Communications and Media Solutions (CMS) Marketing organization where he was responsible for product, solution, and services marketing and communications, partner programs, field enablement and awareness, and demand-generation activities. Dietch has a Master of Business Administration from the Wharton School at the University of Pennsylvania, a Master of Science in computer science from Boston University and a Bachelor of Science in computer science from the University of California.
List up to 10 of your top products/services sold through North American channel partners:
• HPE Proliant Industry Standard Servers • HPE BladeSystem Servers • HPE 3PAR StoreServ Storage Arrays & 3PAR Flash • HPE Networking Switches and Aruba Wireless Networking • HPE IT Management and Automation Software • HPE IT Big Data Software • HPE IT Security Software • HPE Consulting Service and Support • HPE Converged Systems & Helion Cloud System • HPE StoreOnce Backup Systems
Name your partner organization's top accomplishments in the channel over the past year and specify the role you personally played in them:
In 2016, we announced a series of Partner Ready program updates and expansions that we know will help partners achieve accelerated growth and uncover new business opportunities. In 2016, this included evolving our programs and focus to better meet the needs of Service Providers (SPs). We've made it clear that we are not competing with this important group by improving alignment across the channel portfolio and driving innovative IT consumption options to ensure we are their partner of choice. This includes unveiling a newly enhanced track within Partner Ready, specifically addressing the needs of the growing number of SPs who are delivering their services using HPE technology and IT investment solutions. My team and I constructed a global SP strategy and carried out the entire program execution.
Describe how your partner community has grown over the past year either in average revenue per partner or overall expansion of your partner base or in specific market segments:
While other vendors are taking money out of the Channel, we are putting money in and are committed to driving mutual growth for us and our partners. We've invested over $50M+ in channel infrastructure globally during the past three years to improve how we work together to go after new opportunities. Though HPE's partner community numbers have stayed consistent during the past year, we've increased channel sales overall in 2016 as well as during the past two years.
Provide one example of how you personally worked to help or solve a problem for a solution provider over the last 12 months:
As customers take advantage of hybrid IT and off-premises cloud services, SPs must drive their transformation to achieve topline growth, align cost to revenue, and enhance sales reach. Working with one of the largest North American telcos, my team guided a tight collaboration focusing on three pillars of success: • Delivering revenue generating solutions • Commercial model innovation (ranging from pre-provisioning/deferred payments to revenue share) • Collaborative go-to-market (implementing compensation for HPE sales reps to stimulate co-selling) This enabled them to exploit a multi-billion dollar cloud service opportunity, compete with traditional hosting/outsourcing providers, and provide differentiating offerings against hyperscale entities.
Do you expect your channel sales as a percentage of your company's overall sales to increase, stay the same or decrease over the next 12 months:
Increase
Do you expect the number of channel partners you work with to increase, stay about the same or decrease within the next 12 months:
Stay the Same
What are your top channel goals for 2017?:
Migrate partners to cloud solutions
Improve partner technical skills
Improve partner sales skills

Name the single most innovative initiative for which you and/or your team were responsible in 2016:
My team and I constructed a global SP strategy and carried out the entire program execution. This entailed creating an "SP Ready" portfolio of products, solutions and services - both professional and financial - and driving commercial model innovation to help SPs align cost to revenue and address capital constraints. We rolled out a collaborative go-to-market strategy, including a global SP Partner Program with enhanced MDF and HPE dual compensation, incenting HPE sales representatives to engage end-customers in a non-biased manner and deliver hybrid IT solutions that include both on-premises and SP cloud services.
What were the key channel/partner investments you made over the past year?
Some vendors are taking money out of the Channel; we're putting money in and committed to driving mutual growth. We've invested $50M+ in channel infrastructure globally over past three years, improving how we work together to pursue new opportunities. Investments: • Optimizing data collection and enrichment process to streamline claim payment process. • Utilizing planned MDF funds to ensure making right investments with right partners in right growth areas. • Improving deal registration and quoting systems worldwide streamlining E2E sales and turnaround time for partners. • Rolling out Comp Optimizer 2.0, providing simulations-based near real-time data enabling better sales decisions.
If you were starting a solution provider today, what would that business focus on and why?
The business would be a vertically focused - and asset light - managed service provider with strong vertical market offerings and capabilities. Almost every enterprise customer needs help as they drive business transformation and hybrid IT transition, but the market needs more partners who can provide industry-focused advisory, assessment, strategy and implementation services.
What is your advice to someone getting into the channel today?
Today, partners will fall into one or more of three business models: transaction (product resell), solutions providers (services lead), and service provider (asset ownership). If starting out today, I would highly recommend starting in the solution provider (services lead) model, where demand for end-to-end, high margin offerings (particularly with vertical/industry focus, managed services) is high.
What is the best business book you read this year and why?
I have to go with "Shoe Dog: A Memoir by the Creator of Nike" written by Phil Knight. I had a personal connection to the book given my competitive running career, but was also pulled in by an engaging story that spanned over 5 decades, which I could easily relate to having grown up with Nike and its "coolness".
If you could have any person, living or dead, as your mentor, who would it be and why?
John Wooden, former head coach of UCLA basketball with 10 NCAA Championships. He built the "Pyramid of Success" and provided youth with guidance and wisdom to be not only a successful intercollegiate athlete but a contributing citizen.
Unedited Content Provided By Vendors
Printer-friendly version
Email this CRN article