Printer-friendly version
Email this CRN article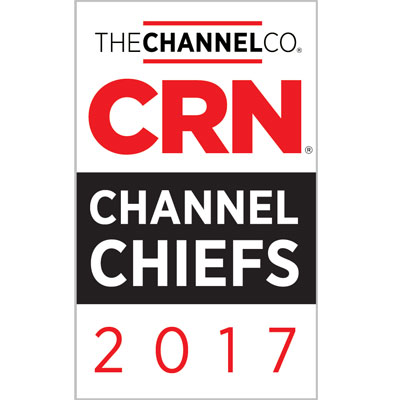 Craig West
SVP of Channel Sales
Oracle NetSuite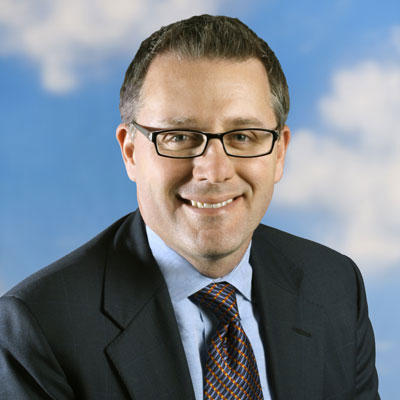 Number of years in current channel chief role:
14
Number of years with the company:
14
Number of years involved with indirect sales:
24
Reports to:
Sam Levy, VP of Sales Americas
Does that individual report to the CEO/president:
One removed
Channel Chief Twitter handle:
@NetSuiteCraig
Number of Twitter followers:
249
Worldwide Channel Partners:
400
North American Channel Partners:
200
Number of employees in channel organization:
N/A
Company's percentage of revenue from solution providers:
N/A
Bio and Background:
Craig West is senior vice president, Channel Sales at NetSuite. He joined NetSuite in September 2002 and has held several channel management roles within the company. He is currently responsible for strategically identifying and driving NetSuite's channel initiatives along with leading the tactical execution for all partnering operations in the Americas. Prior to joining NetSuite, West was director of strategic sales at ACCPAC International, Inc. Before that, he spent 10 years at Ellin and Tucker, chartered as department head of the Technology Consulting Division, leading a team responsible for the sales, implementation and support of business management systems for small and mid-sized business.
List up to 10 of your top products/services sold through North American channel partners:
1. NetSuite 2. NetSuite OneWorld 3. NetSuite ERP/Financials 4. NetSuite Professional Services Automation (PSA) 5. NetSuite SuiteCommerce 6. NetSuite CRM
Name your partner organization's top accomplishments in the channel over the past year and specify the role you personally played in them:
1. Partner Altitude Program: A new initiative that implements a data driven approach to measure channel practices across four specific criteria: commerce, competency, customers and collaboration. Scorecards available via the partner portal are updated in real-time to recognize if partners are Elite or Premier status in Oracle NetSuite's Solution Provider Program. The goal of the program is to elevate solution provider recognition. The program and details have been announced to partners, and ALTITUDE is set to become effective in January of 2017. 2. Launch of SuiteSuccess to Partner Community for wholesale distribution industry: Oracle NetSuite released its innovative customer engagement model to partners to increase their velocity and enable them to services more customers faster. SuiteSuccess offers continuous customer lifecycle engagement and leading practices to ensure customer success. 3. New Growth Opportunities: Through Oracle NetSuite's continued product development and expansion of the functionality being offered within our business management suite, we are enabling partners with new opportunities to grow their business in emerging software areas. Over the last 12 months, we have rolled out new products and functionality such as SuiteBilling, the first cloud unified order-to-billing-to-revenue solution, and the advanced revenue management solution to our channel community.
Describe how your partner community has grown over the past year either in average revenue per partner or overall expansion of your partner base or in specific market segments:
NetSuite experienced tremendous growth in FY2015, growing revenue to a record $741.1M (33% YoY growth). In Q3 2016, NetSuite reported revenue of $243.9M an increase of 26% over the same period last year. The number of VARs and SIs building NetSuite Cloud ERP practices has grown to over 375 worldwide, including new partners such as CohnReznick, ManageForce, Metafile, EstesGroup, Fieldpoint Service Applications Inc. and OTT, Inc. in North America and Audaxis, Balkan Services, Extra SRL and m-hance in Europe, all of which have extensive experience promoting and implementing ERP solutions from competitive software providers such as Microsoft, SAP and Sage.
Provide one example of how you personally worked to help or solve a problem for a solution provider over the last 12 months:
Personally, I love to be engaged with as many of our partners as I can collaborating on their strategy and execution. A prime example is how I helped a partner that wanted to double down on growth. They were exploring potential acquisition targets and together we pulled a list of complimentary solution providers. I helped introduce them to a few key solution provider partners and they ultimately made a successful acquisition.
Do you expect your channel sales as a percentage of your company's overall sales to increase, stay the same or decrease over the next 12 months:
Stay the Same
Do you expect the number of channel partners you work with to increase, stay about the same or decrease within the next 12 months:
Increase
What are your top channel goals for 2017?:
Add more qualified partners
Increase overall percentage of company revenue that comes through the channel
Launch new certifications and/or partner levels

Name the single most innovative initiative for which you and/or your team were responsible in 2016:
Hands down the most impactful innovation we announced this year is the Partner Altitude Program. It is going to change the way we work with our partners, and will recognize partners who offer the strongest solutions and services to their clients. Oracle NetSuite has historically been very selective with recruiting new partners, but with Altitude we can assess based on a data driven repeatable formula. Altitude measures channel practices across four specific criteria: commerce, how much a partner sells; competency, how many certifications the partners achieved; customers, success with retaining and servicing existing clients; and collaboration, how well the channel practice aligns with Oracle NetSuite. Altitude will also be managed within Oracle NetSuite's industry leading cloud platform. We already used Oracle NetSuite partner relationship management (PRM) to manage our solution provider program, and adding in Altitude was a no brainer. Altitude provides partners with competitive differentiation in the marketplace and elevated partner recognition. Ultimately, it can help partners drive more business and grow their practices.
What were the key channel/partner investments you made over the past year?
Growth of Sales/Channel Team: NetSuite hired leaders in our sales and GSI organizations, and new employees globally to continually service our ever growing (in size and complexity) partner community. Bringing New Products to Market: SuiteBilling, advanced revenue management (ARM), advanced manufacturing capabilities and more global features including faster financial close, and more flexible tax compliance tools. Partner Enablement: Continued investment and development of partner enablement programs including the launch of SuiteSuccess for wholesale distribution, bringing industry leading methodology and technology to partners to enable clients to go from zero to cloud in 100 days.
If you were starting a solution provider today, what would that business focus on and why?
A cloud ERP practice, without a doubt. Not only do I think that the cloud provides the biggest opportunity for growth for a solution provider, but the ERP applications market is expected to grow to over $40 billion by 2020. Look at Oracle NetSuite for example. The company was founded in 1999, and by 2016 had more than 30,000 companies and subsidiaries running its cloud software suite. Bringing industry leading cloud ERP to clients thirsty for a solution that can be quickly deployed, customized and met all business and regulatory compliance is a win-win for the customer and the practice.
What is your advice to someone getting into the channel today?
Offer a true, cloud-based technology and building expertise in key industry verticals. Offering a true cloud solution provides you with the flexibility and agility to service clients and meet their need, no matter how complex they may be. Invest in solidifying skills with a certification, like the NetSuite ERP Consultant Certification, which can provide a competitive advantage. Bringing deep industry expertise, paired with a certification can put you in a position for success. Lastly, you have to get all in. The market is evolving fast and windows can close quickly. Going all in ensures that you don't miss an opportunity.
What is the best business book you read this year and why?
I have been rereading the old standards, including my favorite business book "Leadership Secrets of Attila the Hun" by Wess Roberts.
If you could have any person, living or dead, as your mentor, who would it be and why?
Arnold Palmer. Not only was he one of the greatest sports figures of all-time, winning 62 PGA Tour titles and seven major titles but he also turned his skill, his drive, and personal style into a diverse business empire. To put the cherry on top, he got a drink named after him.
Unedited Content Provided By Vendors
Printer-friendly version
Email this CRN article