Printer-friendly version
Email this CRN article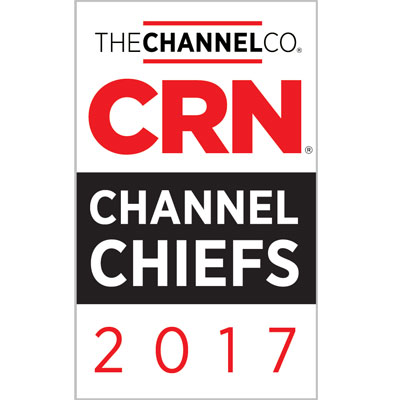 Alessandra Brambilla
Vice President Worldwide Channel GTM and Small & Medium Business N/A
Hewlett Packard Enterprise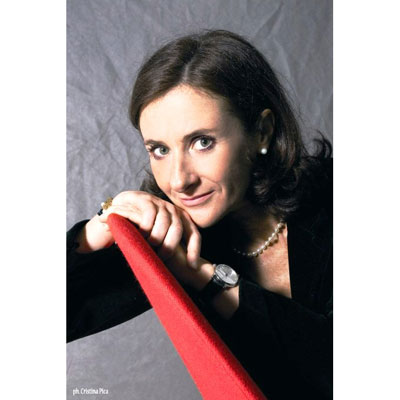 Number of years in current channel chief role:
2.5
Number of years with the company:
24
Number of years involved with indirect sales:
24
Reports to:
Kerry Bailey, SVP WW Indirect Sales
Does that individual report to the CEO/president:
Kerry Bailey reports to Peter Ryan, Chief Sales Officer, Enterprise Group. Peter reports into Antonio Neri, Executive Vice Presi
Channel Chief Twitter handle:
@N/A
Worldwide Channel Partners:
N/A
North American Channel Partners:
N/A
Number of employees in channel organization:
N/A
Company's percentage of revenue from solution providers:
N/A
Bio and Background:
Alessandra Brambilla is Vice President Worldwide, Channel GTM and Small & Medium Business (SMB), for the Hewlett Packard Enterprise Group (EG) organization since August 2015. In this position, she is responsible for overall coordination, sales and business results of the Channel GTM within Hewlett Packard Enterprise and HPE's global SMB strategy and general management, leading and managing the regional plans and business. She has brought to this role over 20 years of experience, her deep expertise around both the value and the volume business models and her strong understanding of the various sales motions (corporate and enterprise clients, public sector, SMB and consumer). Before moving to her current position, she served as Vice President, Channels, for the HP Enterprise Group in EMEA (Europe, Middle East & Africa) since June 2012. In that position, she was responsible for overall coordination, general management, sales and business results of the Channel organization in the Region. Previous to that, she was Vice President & General Manager of Personal Systems Group for Italy. In that role, Alessandra was responsible for business and sales management covering the entire HP portfolio of mobile and personal computing solutions, and addressing all market segments and channels. In her 23 years at HP and HPE, she has also held key local and European management positions like those of Director of Commercial Channel & SMB for HP Italy, Director of Sales & Services Partners EMEA, and Director of Small & Medium Business Sales & Marketing EMEA.
List up to 10 of your top products/services sold through North American channel partners:
1. HPE Proliant Industry Standard Servers 2. HPE BladeSystem Servers 3. HPE 3PAR StoreServ Storage Arrays & 3PAR Flash 4. HPE Networking Switches and Aruba Wireless Networking 5. HPE IT Management and Automation Software 6. HPE IT Big Data Software 7. HPE IT Security Software 8. HPE Consulting Service and Support 9. HPE Converged Systems & Helion Cloud System 10. HPE StoreOnce Backup Systems
Name your partner organization's top accomplishments in the channel over the past year and specify the role you personally played in them:
In 2016, we announced a series of Partner Ready program updates and expansions that we know will help partners achieve accelerated growth and uncover new business opportunities. One of the most notable is the initial roll out of competencies, which help partners develop a refined expertise around clusters of select HPE solutions. This helps empower and reward partners working to accelerate their sales growth in key growth areas. We see tremendous growth and opportunity in the SMB segment and we've worked to drive alignment across our regional distribution teams to ensure that all of our programs, incentives and plans are targeted on penetrating the SMB segment to help our channel partners grow. In 2016, we've also evolved our programs and focus to better meet the needs of Service Providers (SPs) and made several advancements to our Aruba offerings.
Describe how your partner community has grown over the past year either in average revenue per partner or overall expansion of your partner base or in specific market segments:
Across the full HPE channel community, we've continued to invest significantly in the SMB market, and developing new or updated membership benefits for all partners, including Silver and below. To that end, we saw our channel sales growth exceed that of our direct sales in 2015. For Hybrid IT specifically, over the past twelve months we have more than doubled our Cloud Builder Partner community worldwide. From FY14 to FY15, we also more than doubled our MDF spending on Cloud-related initiatives.
Provide one example of how you personally worked to help or solve a problem for a solution provider over the last 12 months:
In the past year, we started a new initiative that involves looking at our own customer data and sales records to uncover new opportunities for our SMB partners. This includes identifying opportunities for customers to upgrade systems or add new capabilities that would improve their ability to drive growth for their business. I personally have received very positive feedback from many of our partners. We are able to give them leads for customers who are using an older technology platform and then we partner to close the deal - just as the SMB ecosystem is intended to work.
Do you expect your channel sales as a percentage of your company's overall sales to increase, stay the same or decrease over the next 12 months:
Increase
Do you expect the number of channel partners you work with to increase, stay about the same or decrease within the next 12 months:
Stay the Same
What are your top channel goals for 2017?:
Migrate partners to cloud solutions
Improve partner technical skills
Improve partner sales skills

Name the single most innovative initiative for which you and/or your team were responsible in 2016:
We've worked very hard in the past year to create an ecosystem of partners - ranging from systems integrators, to service providers to ISVs - that can leverage their collective capabilities to drive digital transformation and growth for end customers. This approach is particularly innovative in that it's a new approach to address the fast-moving needs of the SMB marketplace and that it allows HPE to help ease the process of doing business with a variety of partners that are often needed to deliver a holistic solution.
What were the key channel/partner investments you made over the past year?
Some vendors are taking money out of the Channel; we're putting money in and committed to driving mutual growth. We've invested $50M+ in channel infrastructure globally over past three years, improving how we work together to pursue new opportunities. Investments: • Optimizing data collection and enrichment process to streamline claim payment process. • Utilizing planned MDF funds to ensure making right investments with right partners in right growth areas. • Improving deal registration and quoting systems worldwide streamlining E2E sales and turnaround time for partners. • Rolling out Comp Optimizer 2.0, providing simulations-based near real-time data enabling better sales decisions.
If you were starting a solution provider today, what would that business focus on and why?
It would focus on building the capabilities to deliver against specific industry verticals while being equipped to provide a combination of hybrid, software defined and application-based solutions that match marketplace needs. These unique skills, coupled with strong sales processes and governance would really equip a solution provider to maximize competitiveness and drive growth.
What is your advice to someone getting into the channel today?
Define a clear and strong value proposition and then align the full organization alongside it, making sure you have clear strategies, focused assets and simplified execution. At the same time, invest in skills and capabilities that support your approach. It's really important to balance technical skills with vertical industry understanding and a strong sales process, governances and execution. As you continue to do business, you should never forget the importance of actively monitoring customer satisfaction ratings. Even critical feedback is helpful to your business.
What is the best business book you read this year and why?
"The Inevitable" by Kevin Kelly. It provides some interesting predictions and trends that directly relate to the way we work and communicate.
If you could have any person, living or dead, as your mentor, who would it be and why?
Nelson Mandela. He solved so many difficult problems and persevered in the face of unimaginable adversity.
Unedited Content Provided By Vendors
Printer-friendly version
Email this CRN article