Printer-friendly version
Email this CRN article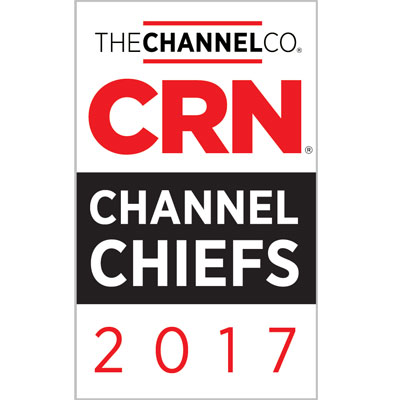 Rob Chomko
VP North America Sales
Bitdefender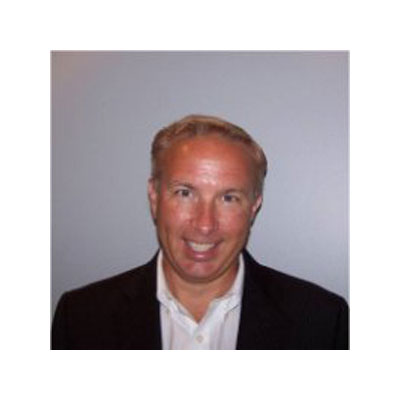 Number of years in current channel chief role:
0.6
Number of years with the company:
0.6
Number of years involved with indirect sales:
16
Reports to:
SVP WW Sales
Does that individual report to the CEO/president:
Yes
Worldwide Channel Partners:
9219
North American Channel Partners:
2617
Number of employees in channel organization:
40
Company's percentage of revenue from solution providers:
N/A
Bio and Background:
Rob has a 27-year career history in technology sales and sales leadership. Rob currently serves as Bitdefender's North America Vice-president of Sales, with a team of over 50 Account Executives, Channel Account Managers, Sales Engineers and Inside Sales Representatives. In this role, Rob is responsible for all revenue, channel / distribution programs, and customer satisfaction in North America. North America is expected to grow 70% in 2016 and over 100% in 2017. Bitdefender has a rich history of providing award-winning Anti-Malware endpoint, exchange and mobile solutions. Bitdefender is a 100% channel-based company. Prior to Bitdefender, Rob was the Central Region Vice-president of Sales at Fidelis Cybersecurity. Rob recruited and on-boarded most of the Central sales team as part of a major growth initiative. Fidelis solutions included a network-based Malware, Data Loss Prevention, Metadata storage solution and Endpoint detection and Response solution. All Central Region customers were sold through channel partners. Prior to Fidelis, Rob worked for Websense / Forcepoint for almost 3 years as the Central Region Director. Rob's team worked with some of the largest F500 customers and sold through regional and national VARS. Websense developed Web Gateway and Data Loss Prevention products. Prior to Websense, Rob worked for Secure Computing / McAfee for eight years as the Central Region Director. Rob was instrumental in moving Secure Computing from a direct-selling model to a 100% channel focus. For three consecutive years, Rob's resellers were recognized at Partner of the Year. Secure Computing developed Web Gateway, Firewalls, and Two Factor Authentication products. Rob started his career as a programmer and then worked at Hewlett Packard for 12 years in various sales and sales leadership roles.
List up to 10 of your top products/services sold through North American channel partners:
Gravityzone Business Security Gravityzone Advanced Business Security Gravityzone Security for Virtualized Environments Gravity Zone Security for Mobile Gravityzone Security for Exchange Cloud Security for MSPs Cloud Security for MSPs Integrated with Kaseya Cloud Security for MSPs Integrated with LabTech
Name your partner organization's top accomplishments in the channel over the past year and specify the role you personally played in them:
1. Since Rob joined Bitdefender, there were many significant improvements in the Channel system. One of those upgrades has been deeply felt in the Channel Account management team. Currently, each North America region is covered by a dedicated Channel Account manager. 2. One key plan for this year was to expand the national US channel. Rob has managed to recruit 25+ new National and large Regional IT Security VARs with deep customer relationships. 3. Rob has worked closely with the Channel Account Management team to help influence the MDF allocation and spend for partners operating in the US. As a result, the MDF spend has increased by 30% YOY.
Describe how your partner community has grown over the past year either in average revenue per partner or overall expansion of your partner base or in specific market segments:
In the last 6 months, the North America channel community had a significant boost of 15.5% of its total number of partners. Being focused on bringing well-known VARs into the Bitdefender business, Rob has seen the results of his work - the North America Channel Revenue grew 117%.
Provide one example of how you personally worked to help or solve a problem for a solution provider over the last 12 months:
Channel conflict is sometimes unavoidable. A partner uncovered an opportunity and spent a lot of time with the customer to understand requirements though many, many meetings, architecting a solution, and developing a world-class proposal only to have purchasing attempt to select another partner. I worked with purchasing and the end user to have them truly understand the value add, effort, and resources that the partner had expended. Together we worked on the proposal to make it attractive and win the business.
Do you expect your channel sales as a percentage of your company's overall sales to increase, stay the same or decrease over the next 12 months:
Increase
Do you expect the number of channel partners you work with to increase, stay about the same or decrease within the next 12 months:
Increase
What are your top channel goals for 2017?:
Add more qualified partners
Focus on a small number of elite partners
Increase the amount of net new accounts coming through partners

Name the single most innovative initiative for which you and/or your team were responsible in 2016:
1. Rob has revamped the entire partners' on-boarding and training process to completely prepare them to promote and sell the Bitdefender solutions. 2. To maintain information flow between Bitdefender and major distributors, Rob established a simplified automated EDI links. 3. An automated lead distribution program for the key partners was another significant change.
What were the key channel/partner investments you made over the past year?
• Rob has worked closely with the Channel Account Management team to help influence the MDF allocation and spend for partners operating in the US. As a result, the MDF spend has increased by 30% YOY. - The Worldwide Partner Summit attracted over 400 parti
If you were starting a solution provider today, what would that business focus on and why?
Cloud IT Security - with a focus on developing a solution bundle that incorporates best of breed technologies that can be integrated using a common console, dashboards, reporting, policy, and configurations.
What is your advice to someone getting into the channel today?
Start with a core set of products that your company will develop expertise in. Obtain the highest levels of technical / sales certifications, build a services portfolio to support it, and target companies that have an easy barrier to entry. Build a reputation for being the best in that application area.
What is the best business book you read this year and why?
Maybe not this year, but Good to Great. It profiles some of the most successful companies in history and the management principles that helped them achieve greatness. Delegate authority the lowest levels and hold people accountable is a key message that resonates with me.
If you could have any person, living or dead, as your mentor, who would it be and why?
John F. Kennedy - he set high goals for this country with the race to the moon. His strategy and navigation of the cold war with Russia was a lesson in patience and leadership.
Unedited Content Provided By Vendors
Printer-friendly version
Email this CRN article