Printer-friendly version
Email this CRN article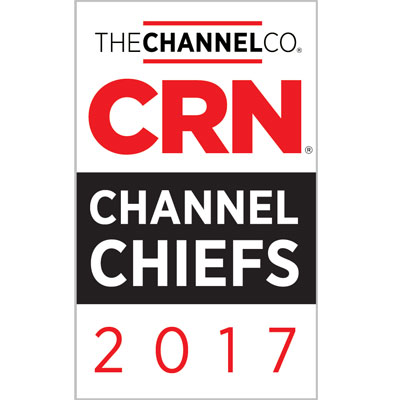 Greg VanDeWalker
Sr VP & GM Communications & Data Group
GreatAmerica Finacial Services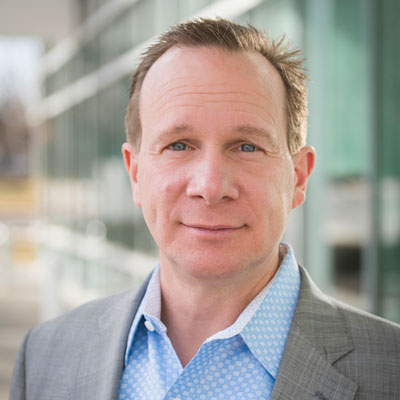 Number of years in current channel chief role:
4
Number of years with the company:
13
Number of years involved with indirect sales:
26
Reports to:
David Pohlman COO and Office of the President
Does that individual report to the CEO/president:
Yes
Channel Chief Twitter handle:
@Greg_VDW
Number of Twitter followers:
1235
Worldwide Channel Partners:
N/A
North American Channel Partners:
N/A
Number of employees in channel organization:
500
Company's percentage of revenue from solution providers:
94%
Bio and Background:
Currently I help Managed Service Providers, IT organizations, and Unified Communication companies transform their go-to-market strategy by offering a single monthly payment solution for all hardware, software, installation and managed services. The cloud is driving organizations to consume technology using an operating expense model. I help channel partners bridge that gap with positive cash flow, increased margin and no risk. Those partners who currently do HaaS themselves, there is a better way. GreatAmerica is committed to strong channel partnerships and is here to help them achieve greater success.
List up to 10 of your top products/services sold through North American channel partners:
Hardware as a Rental (HaaR), MSP Sales Training, Equipment Leasing.
Name your partner organization's top accomplishments in the channel over the past year and specify the role you personally played in them:
1) Our HaaR program has transformed the ease of getting customers to accept the MSP technology stack. MSP's need customers to be on one stack of technology. Big Cap Ex projects are an obstacle to making that happen. With HaaR, the partners sell a monthly payment for everything. Our Best in Class partners have seen margins increase, cash flow increase, SLA efficiency increase and customer stickiness increase. 2) Our Sales Simplicity Seminar series is a two day training showing partners how to sell a profitable Managed Services contract. Attendees walk away with a complete sales process with tools to help them be successful.
Describe how your partner community has grown over the past year either in average revenue per partner or overall expansion of your partner base or in specific market segments:
Since 2012 we have experienced deep double digit growth every year.
Provide one example of how you personally worked to help or solve a problem for a solution provider over the last 12 months:
We have a partner in the Midwest who was doing HaaS themselves. Their balance sheet had a significant amount of debt. This was causing multiple problems in running the business. Most importantly cash flow was getting crushed. Another problem, the partner had a couple customers stop paying the HaaS contract and they experienced bad debt. GreatAmerica came in with our HaaR program and we are systematically replacing HaaS with HaaR. The benefit is that the partner now uses our money, not their to fund the program. Also, when ever a customer does default, that is GreatAmerica's risk.
Do you expect your channel sales as a percentage of your company's overall sales to increase, stay the same or decrease over the next 12 months:
Increase
Do you expect the number of channel partners you work with to increase, stay about the same or decrease within the next 12 months:
Increase
What are your top channel goals for 2017?:
Increase overall percentage of company revenue that comes through the channel
Improve partner sales skills
Improve partner profitability

Name the single most innovative initiative for which you and/or your team were responsible in 2016:
1) We continue to expand our integrations into partners tools sets like ConnectWise, Quosal, QuoteWerks. 2) Partnered with MSP CFO to help build RIO justification for our HaaR program.
What were the key channel/partner investments you made over the past year?
1) Sales Training 2) Integrations 3) HR Services for Partners
If you were starting a solution provider today, what would that business focus on and why?
1) It would be a pure play MSP. MSP's can create consistent monthly revenue which is highly valued in todays market. The steady steam of cash helps to fund future growth in a consistent, predictable fashion. 2) It would focus on one vertical market. Building value comes from knowledge. If you intimately know how one vertical works and the struggles they have and you have the ability to fix those specific problems you will win big. A generalist can't compete with you knowledge and insight.
What is your advice to someone getting into the channel today?
1) Sales driven culture 2) Find multiple areas of differentiation. 3) Be vertical focused
What is the best business book you read this year and why?
Go Giver. I just read this for the first time last month. There are two main points I took from the book. First, focus on adding value. And then add more value and then more value. If I continue to add more value to the partner program hopefully our partners will benefit. The other point is to help other connect. I think the IT channel is full of people who help others succeed. I love being able to make a connection for other to benefit.
If you could have any person, living or dead, as your mentor, who would it be and why?
George Washington. His ability to lead with grace and confidence in the midst of unchartered territory was amazing. Combine that with his wisdom to step down from power to show all of us how the newly formed nation needed to move forward was a remarkable feat that other leaders around the world couldn't fathom. We could use a person like that today.
Unedited Content Provided By Vendors
Printer-friendly version
Email this CRN article