Printer-friendly version
Email this CRN article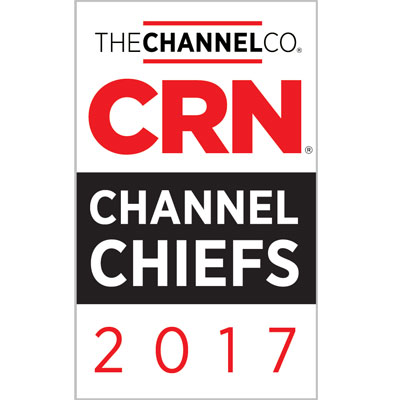 Bruce Milne
VP, Channel Sales
Pivot3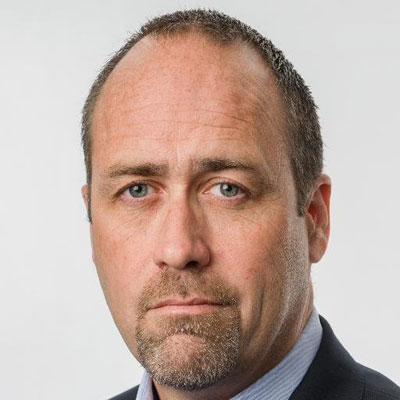 Number of years in current channel chief role:
0.5
Number of years with the company:
1
Number of years involved with indirect sales:
20
Reports to:
Ron Nash, Chairman and CEO
Does that individual report to the CEO/president:
Yes
Channel Chief Twitter handle:
@Brucem67
Number of Twitter followers:
193
Worldwide Channel Partners:
300
North American Channel Partners:
200
Number of employees in channel organization:
15
Company's percentage of revenue from solution providers:
100%
Bio and Background:
Bruce is a visionary technology executive who brings over 20 years of marketing and products experience to Pivot3 in a dual role - Chief Marketing Officer and VP, Channel Sales. Over the course of his career, he has helped innovative software companies establish their vision and execute their go-to-market strategy with the indirect channel.
List up to 10 of your top products/services sold through North American channel partners:
Pivot3 offers a range of Dynamic Hyperconverged Infrastructure platforms that are fundamentally different than other HCI providers. In addition to lowering both cost and complexities in the data center, our patented technology delivers better capacity utilization, higher compute efficiency and greater fault tolerance for running enterprise IT workloads. From Hybrid to All-Flash, Blades and more, our unique architecture allows us to pool all resources for compute, memory, and storage at scale to deliver the highest performing HCI system in the market.
Name your partner organization's top accomplishments in the channel over the past year and specify the role you personally played in them:
(1) Successful integration of two distinct Partner Programs that resulted in quarterly average revenue growth of 85%+ thru October (integration effort as a result of Pivot3's acquisition of NexGen Storage in Feb). I acted as Executive Sponsor for the Channel Integration effort. (2) Thru October, the Pivot3 Global Partner ecosystem generated a 200% increase in the number of new customer opportunities via the Pivot3 Deal Registration Program over the same period in 2015. This was the result of a re-education of the Pivot3 field on the value of the indirect channel, additional investment from the business to double the Partner SPIFFs and Rebates, and the additional buzz Pivot3 received from being named a Leader in the Forrester Wave™: Hyperconverged Infrastructure (HCI) Report in Q3.
Describe how your partner community has grown over the past year either in average revenue per partner or overall expansion of your partner base or in specific market segments:
Over the past year, Pivot3 expanded the market opportunity and grew revenue for the legacy NexGen Storage Partner ecosystem. These Partners leveraged their Storage expertise to deliver multiple HCI use cases to new customers - including enterprise application hosting, data center consolidation, virtual desktop infrastructure (VDI), business continuity/disaster recovery, and surveillance. These categories represented 70% of the new deals closed thru October.
Provide one example of how you personally worked to help or solve a problem for a solution provider over the last 12 months:
CDW was missing a growing opportunity in SLED - customers seeking to modernize their legacy Video Surveillance solutions. State, counties, K-12 campuses, and colleges/universities - must provide safer environments - free from threats and violence. They can't rely on legacy IT infrastructure. Working with the Pivot3 Channel Account Manager, we were able to re-deploy Pivot3 resources - people, training, co-marketing - to help accelerate the CDW Video Surv practice in the Public Safety group and drive 5x more joint opportunities. This enabled Pivot3 to find a use case where our direct competitors can't operate and was net new/incremental for CDW.
Do you expect your channel sales as a percentage of your company's overall sales to increase, stay the same or decrease over the next 12 months:
Increase
Do you expect the number of channel partners you work with to increase, stay about the same or decrease within the next 12 months:
Stay the Same
What are your top channel goals for 2017?:
Focus on a small number of elite partners
Launch new certifications and/or partner levels
Increase the amount of net new accounts coming through partners

Name the single most innovative initiative for which you and/or your team were responsible in 2016:
Back to basics - blocking and tackling! (1) Integrate 2 Partner Programs - Single Deal Reg, Single Portal, Single Discount Model, Single Partner Incentives Model (2) Hassle-Free Deal Registration Process (3) Implement Discretionary MDF Program/Process (2)
What were the key channel/partner investments you made over the past year?
(1) Allocation of Discretionary MDF Program/Process (2) Upgrade PRM Platform (3) Additional Channel Account Managers
If you were starting a solution provider today, what would that business focus on and why?
The business would focus on delivering outcomes for my customers. Emerging technologies are useless if there isn't business impact.
What is your advice to someone getting into the channel today?
Stay ahead of the curve - technology and customer requirements change quickly. And hire the best and the brightest.
What is the best business book you read this year and why?
The Cluetrain Manifesto- worth re-reading every 3 or 4 years.
If you could have any person, living or dead, as your mentor, who would it be and why?
Pierre Trudeau, former Canadian Prime Minister, a visionary with a controversial agenda that had to make very tough decisions and stick to his convictions in the face of enormous opposition and countervailing forces. Regardless of what you think of his politics, he was an intelligent, thoughtful and willful leader that left an impression on history. I'd love to learn from leaders like this.
Unedited Content Provided By Vendors
Printer-friendly version
Email this CRN article