Printer-friendly version
Email this CRN article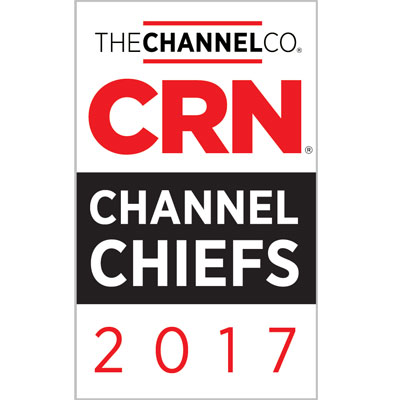 David Graffia
VP of Sales Sales
dinCloud , Inc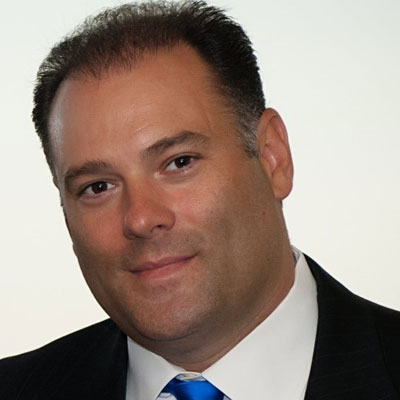 Number of years in current channel chief role:
4
Number of years with the company:
4
Number of years involved with indirect sales:
23
Reports to:
Bob Din, CEO
Does that individual report to the CEO/president:
Yes
Channel Chief Twitter handle:
@N/A
Number of Twitter followers:
0
Worldwide Channel Partners:
N/A
North American Channel Partners:
N/A
Number of employees in channel organization:
N/A
Company's percentage of revenue from solution providers:
N/A
Bio and Background:
David Graffia brings over 20 years of channel experience in the area of IT sales and consulting. As VP of Sales for dinCloud, Graffia has established relationships and built partnerships with some of the industry's largest global aggregators and Value Added Resellers (VARs) including Ingram Micro, CDW, Insight Enterprises, and Tech Data, to name a few. His strengths surround cloud services, infrastructure and asset management, electronic procurement, software licensing, and services (both managed and professional). Prior to joining dinCloud, Graffia spent nearly a decade at En Pointe Technologies, one of the largest Microsoft Licensing Solution Providers (LSPs), where he served as VP of Sales. In addition to sales and marketing, his responsibilities included managing the corporate strategy and the development of emerging technologies. Graffia has also worked in executive management at PC Mall and Hartford Computer Group. David was named to The Channel Company's 2016 Top Midmarket IT Executives list, is a 2015 and 2016 CRN Channel Chief, and a 2015 Channel Partners Circle of Excellence Award winner. He was also named a MSP 250 Honoree by MSPMentor in 2014. In addition, David continues to serve on numerous advisory councils and is a member of the Technology Executives Club, IT Leaders Circle, and IT Marketing Institute.
List up to 10 of your top products/services sold through North American channel partners:
• Hosted Workspaces o dinHVD (hosted virtual desktop) o dinDaaS (hosted virtual desktop) o dinRDS (shared virtual terminal) o dinApp (application virtualization) • Hosted Virtual Servers o dinServer (private virtual server) o dinSQL (database as a service) • Hosted Cloud Services o dinDNS (hosted security services)
Name your partner organization's top accomplishments in the channel over the past year and specify the role you personally played in them:
1. Partner advisory council 2. Virtual administrative services 3. Monitoring and analytics At dinCloud, our partners are our customers, so we created a partner advisory council, which provides a way for us to solicit direct feedback from our channel community. Next, we surveyed our partners to see what areas we were doing well in and what areas needed improvement. This has led to several exciting enhancements to our flagship offering. The first thing we learned was that partners really wanted us to take a more proactive approach in the day-to-day management of their customers environment's so we created virtual admin services (https://www.dincloud.com/virtual-admin), which allows partners to focus on new customer acquisition and not the mundane, but very important, administrative tasks. Lastly, we launched our latest enhancement to our cloud automation portal, dinManage, with features including monitoring and analytics, which enables both our partners and their clients' visibility to the utilization of resources provisioned. This allows our clients to optimize and right-size the resources within a customer's specific environment. Finally, this feature includes very detailed reporting on bandwidth throughput, and a deeper sense of security through the assignment of role based administration.
Describe how your partner community has grown over the past year either in average revenue per partner or overall expansion of your partner base or in specific market segments:
Our partner community has grown steadily the past year, what has been even more exciting is maturity in the market within several verticals. We now have many partners selling financial services, healthcare verticals. It seems that regulatory compliance has been large obstacle to overcome for partners and clients . Our award winning hosted DaaS (dinHVD) and application publishing solution (dinApp) provides the automation and orchestration of compute resources and wraps the security features needed to be compliant. We believe there is tremendous value in being able to rapidly scale resources up and or down while paying for what is consumed
Provide one example of how you personally worked to help or solve a problem for a solution provider over the last 12 months:
One of our partners had long term client that was looking to upgrade their environment to increase performance and solve regulatory compliance. They presented on-premises VDI solution that was going to cost over million dollars upfront with no performance guarantee. Board declined to move forward and launched RFP. Upon learning this challenge, I explained our DaaS offering eliminates upfront capital ,removes complexity surrounding storage, compute, networking, capacity planning, etc. It allows staff to focus on business than designing, implementing, maintaining environment. It provides "pay as you go" approach. This customer now has over thousand users in production with our solution
Do you expect your channel sales as a percentage of your company's overall sales to increase, stay the same or decrease over the next 12 months:
Increase
Do you expect the number of channel partners you work with to increase, stay about the same or decrease within the next 12 months:
Increase
What are your top channel goals for 2017?:
Add more qualified partners
Improve partner profitability
Increase the amount of professional services going through partners

Name the single most innovative initiative for which you and/or your team were responsible in 2016:
In 2016, dinCloud continued to enhance its cloud automation portal, dinManage, which is an online application that enables our channel partners with the ability to configure virtual private data centers securely in the cloud. It also provides complete control of the environment including desktops, servers and network security resources, which also gives visibility and control to each hosted private cloud environment. This automation enables our channel partner community to scale infinitely.
What were the key channel/partner investments you made over the past year?
Security and tracking new audit trail logs user's entire virtual private data center. Instead of just monitoring, managing uptime, users get detailed view of who is logging in and out Identity Access Management (IAM) users create data utilization reports showing how much CPU, memory are being utilized on virtual machine. If IT realizes many resources are being dedicated to single department, they can easily shift the surplus to another department Self-service features users modify, provision new cloud resources any time, create virtual machine templates , make changes/updates when needed, view,add, edit,delete domain names ,DNS IP within the DHCP server
If you were starting a solution provider today, what would that business focus on and why?
By 2019, 86% of workloads will be processed by cloud data centers. I would focus on embracing infrastructure as a service (IaaS) and the migration services from on-premises to cloud in order to deliver cost-saving solutions and services. I would also focus on service delivery because many companies cannot afford the higher end resources needed to manage the day-to-day care and feeding of the network.
What is your advice to someone getting into the channel today?
I would encourage them to offer vendor-neutral advice, custom migration plans, and scalable solutions built with growth in mind. Cloud infrastructure is a cost-effective, scalable way to reduce costs, but it can be difficult to find the right mix of services and providers not to mention the challenges of migrating data and applications.
What is the best business book you read this year and why?
Success is a choice, by Rick Pitino, because it clearly articulates the building blocks to overachieving in business and in life - from building self-esteem, setting demanding goals, always being positive, establishing good habits, mastering the art of communication, learning from strong role models, thriving on pressure, being ferociously persistent, learning from adversity, and surviving your own success. This was a very enjoyable read and I find myself using these skills every day.
If you could have any person, living or dead, as your mentor, who would it be and why?
Ronald Reagan - both conservative and liberal scholars agree that Reagan was the most influential president since Franklin D. Roosevelt, leaving his imprint on American politics, diplomacy, culture, and economics through his effective communication skills and dedicated patriotism. Growing up I remember being extremely proud to be American, something that seems to be lacking in today's youth.
Unedited Content Provided By Vendors
Printer-friendly version
Email this CRN article