Printer-friendly version
Email this CRN article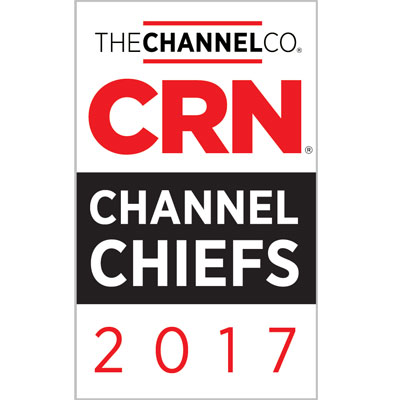 Wendell Black
Vice President, Channels
Five9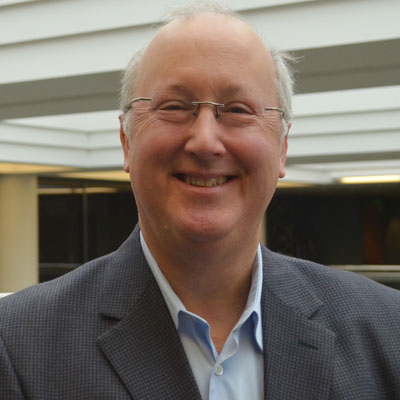 Number of years in current channel chief role:
1.3
Number of years with the company:
1.3
Number of years involved with indirect sales:
34
Reports to:
Dan Burkland, EVP Sales & Services
Does that individual report to the CEO/president:
Yes
Channel Chief Twitter handle:
@wwblack1
Number of Twitter followers:
66
Worldwide Channel Partners:
124
North American Channel Partners:
N/A
Number of employees in channel organization:
9
Company's percentage of revenue from solution providers:
N/A
Bio and Background:
Wendell Black is the vice president of channel sales at Five9 where he will be expanding the Five9 global partner network to support business growth. Black brings 25+ years of industry experience, with a history of growing companies. In a variety of executive leadership roles, Black grew companies that were ultimately acquired by Nortel, Oracle and 8x8. Prior to joining Five9, Black held positions in diverse roles such as CIO, professional services, operations and business development.
List up to 10 of your top products/services sold through North American channel partners:
Five9 offers the Five9 Virtual Contact Center an award winning cloud-based software solution for the contact center market.
Name your partner organization's top accomplishments in the channel over the past year and specify the role you personally played in them:
• Five9 has doubled the volume of partner related business in the first 9 months of 2016. • In January 2016 Five9 implemented a new cloud contact center training program to accelerate the movement of partners into cloud contact center as a service (CCaaS). • Five9 rapidly expanded initial partner relationships, deploying multiple customers through partners in LATAM and Caribbean markets.
Describe how your partner community has grown over the past year either in average revenue per partner or overall expansion of your partner base or in specific market segments:
Partner revenues increased year over year by 250% through new partner relationship and ongoing development and expansion of existing partnerships.
Provide one example of how you personally worked to help or solve a problem for a solution provider over the last 12 months:
Westcon needed a CAAS solution to augment their portfolio and provide a broader value add to their customers. Five9's collaboration enabled them to successfully launch that relationship in June 2016 to more than 150 countries. Wendell worked closely with Weston to create a strategic, yet entertaining, launch day for the Westcon sales team. Five9 held a webinar, had staff at each of the five locations and held local promotions to motivate and encourage the Westcon staff to take the Five9 product to their network. Wendell was intimately involved in the launch from both a strategic and tactical perspective.
Do you expect your channel sales as a percentage of your company's overall sales to increase, stay the same or decrease over the next 12 months:
Increase
Do you expect the number of channel partners you work with to increase, stay about the same or decrease within the next 12 months:
Increase
What are your top channel goals for 2017?:
Increase overall percentage of company revenue that comes through the channel
Migrate partners to cloud solutions
Increase the amount of professional services going through partners

Name the single most innovative initiative for which you and/or your team were responsible in 2016:
As a new program, Five9's channel initiatives this year focused co-marketing plans to help promote providing cloud based technology with our partners. However, the single most innovative initiative in 2016 was signing on Westcon and the on-boarding process and training for each of their five territories. Five9 worked closely with Westcon to leverage the opportunities available to help move on-premise resellers to the cloud with the Five9 VCC.
What were the key channel/partner investments you made over the past year?
• Successful strategic joint marketing with our partners • Staffing to support growing partner development • Creating and implementing training programs to improve and increase partner proficiency in the cloud
If you were starting a solution provider today, what would that business focus on and why?
If Wendell were starting this business today, it would focus on cloud-based customer service technologies that embrace the touch points of client interaction. This is a growing, hot, market that continually changes, as consumer expectations continue to evolve, and providing great customer experience is what it is all about.
What is your advice to someone getting into the channel today?
Embrace change. The channel is a constantly changing go-to-market model because business demands are constantly evolving. If you like change, this is the place to be.
What is the best business book you read this year and why?
Predictable Revenue, it's all about the planning and execution of a repeatable business model, and that is something we are applying to Five9 and the business model of our partners.
If you could have any person, living or dead, as your mentor, who would it be and why?
I have to go with a real mentor whose lessons have meant a lot over the years, Randy Courtney. Randy was my manager and mentor for the most constructive early years of my profession. He demonstrated creativity, entrepreneurial drive, great work ethic, and compassion for his staff. I value today the advice and guidance he provided over the first 10 years of my career. I'm lucky to have worked for others like Randy over the years, but he's first and most important in helping shape my approach to business and people that I have been lucky to know now.
Unedited Content Provided By Vendors
Printer-friendly version
Email this CRN article