Printer-friendly version
Email this CRN article
Christopher Peters
Global Channel Chief, Global Channel Sales, 8x8, Inc.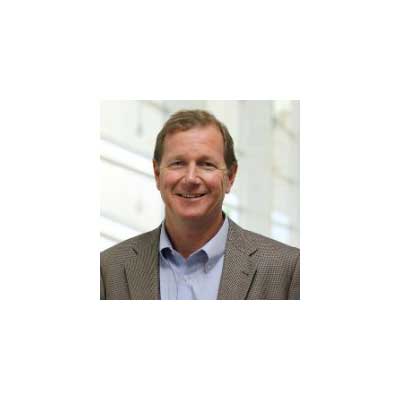 Fun Facts: (Click any link for similar Chiefs.)
Has A Type A Personality
Has Recently Done Volunteer Work
Loves To Ski
Number of years in current channel chief role:
3.5
Number of years with the company:
15
Number of years involved with indirect sales:
31
Twitter handle:
@8x8
Number of Twitter followers:
6589
Worldwide Channel Partners:
N/A
North American Channel Partners:
N/A
Number of employees in channel organization:
45
Reports to:
Scott Sampson, SVP of Worldwide Sales
Does that individual report to the CEO/president:
Yes
Are You The Highest-Ranking Channel Executive In Your Organization?
Yes
Do you expect your channel sales as a percentage of your company's overall sales to increase, stay the same or decrease in the next year?
Increase
Do you expect the number of channel partners you work with to increase, stay about the same or decrease in the next year?
Increase
Organization's 2018 budget for MDF compared to 2017 is:
Increasing
Channel Chief Bio and Background:
8x8's Global Channel Chief, Christopher Peters, has been leading 8x8's Channel Sales and Business Development Team since 2014. Peters was integral in the establishment of 8x8's Channel Program and partner support strategy, which has since grown in human capital since his time at the helm. During Peter's tenure, channel revenues have consistently grown YOY, which is a direct correlation to the investments 8x8 has made in its channel program. His previous experience includes executive sales positions at oVICs, Maxim Integrated Products and Polycom. Mr. Peters holds a bachelor's degree in electrical engineering from Colorado State University.
Leading products/services sold through North American channel partners:
Virtual Office (UCaaS) Virtual Contact Center (CCaaS) ContactNow (CCaaS)
Partner organization's top accomplishments in the channel over the past year:
1. Channel Strategy Reinvented: 2017 was a transformational year for the 8x8 Channel Sales Strategy. - Channel Integration: 8x8 integrated it's direct and channel SMB, Mid-Market, Enterprise sales teams into a single salesforce focused on selling via 8x8's channel partners. Every 8x8 AE now has the ability to work with partners on opportunities; eliminating all channel conflict. - Channel Business Development Team: This new team is chartered with ensuring our partners build a stable/profitable 8x8 business through recruitment, pre/post sales enablement, marketing/MDF investments, business plan development, and ongoing partner support. - Partner Concierge Team: Devoted to pre/post sales challenges partners inevitably experience, the PC team is dedicated to partners who need immediate support, escalations, support/billing issues, etc. 2. Master Agent/Distributor Consolidation: Doing more with less. 8x8 has consolidated all direct partner agreement into a scalable list of 11 strategic Master Agents/Distributors. Since the July launch, this has contributed to accelerated growth of 8x8s channel revenue. 3. Channel Enablement: 8x8 introduced a next generation enablement program for partners to take their business to the next level via 8x8's prescriptive path to MRR. This program trains partners on selling, marketing, deploying and supporting 8x8 services, while being supported at every stage.
Describe how your partner community has grown over the past year either in average revenue per partner or overall expansion of your partner base or in specific market segments:
8x8 has added to our existing landscape of successful master agents by signing on new master agent partners including Telarus/CarrierSales. Additionally, we've expanded our growth into Distribution by signing with Ingram Micro (US and UK), Jenne, and launching ScanSource and Softchoice. Throughout 2017, we saw impressive growth with our major strategic partnerships including Avant, TBI, WTG, CDW, and Intelisys, as many of their sub-agents brought in large deals. Internationally, we have doubled our efforts in APAC by hiring a VP of APAC Channel, and pivoting towards a distribution model that will allow us to exponentially grow our current partner base.
Provide one example of how you personally worked to help or solve a problem for a solution provider over the last 12 months:
Prior to transitioning into 8x8's Channel Chief, I was the VP of Global Channel Sales, and was personally involved in assisting our channel close large deals. One example, was stepping in to assist a partner in Texas with strategic and touchy negotiations between the customer and 8x8 management that resulted in 8x8 winning the $100k MRR deal.
What one market force is having the biggest impact on your company's channel strategy for 2018 and how are you accommodating for it?
The adoption of cloud communications by mid-market/enterprise companies. Customers in the mid-market/enterprise space rely on their channel partners to be trusted technology advisors, so our path to success with such customers has been to deepen our relationships with those partners to ensure they trust the 8x8 technology and team, and know when and how to position it to their clients. Additionally, as cloud grows in popularity, mid-market/enterprise customers are becoming interested in integrations and partnerships. Thus, we are aggressively growing our integrations with most major CRM partners, and have launched as the preferred UCaaS partner of companies such as Aryaka.
What are your top channel goals for 2018?
Add more qualified partners,Improve partner profitability,Increase the amount of recurring revenue going through partners
Describe how your organization's strategy around channel Market Development Funds (MDF) is changing in 2018 compared to last year.:
In 2018, 8x8 plans to work with partners to establish mutual growth goals for the year, and create business/marketing plans (and MDF) to achieve those targets. We don't want to simply throw money at our partners. Instead, we want to enable them to grow a lucrative 8x8 business by intelligently utilizing MDF on the marketing tools/programs we have available to jumpstart their pipeline generation. Additionally, we hired a Director of Channel DemandGen, tasked with creating even more demand generation programs for our partners to utilize with their MDF funds.
Name the single most innovative initiative for which you and/or your team were responsible in 2017 and describe its impact on your partner community.:
8x8 reorganized its sales team to unify the mid-market and enterprise sales teams to all work with channel partners and finally eradicate channel conflict. All 8x8 Mid-Market and Enterprise Account Executives now have the ability to work with any of our Channel Partners. This also allows us to utilize our Mid-Market and Enterprise marketing engines to feed leads into our Channel Partners. Additionally, in Q3, 8x8 created and added a new team of regionally located Channel Business Development Managers focused on recruiting, enabling and producing pipeline for existing and new partners. Finally, we revamped our partner program structure to ensure our partners receive competitive compensation and have access to state of the art enablement programs, marketing tools, and our new PartnerConnect portal.
What were the key channel/partner investments you made over the past year?
1. Human Capital - Adding over 300% human capital growth in the support of our channel partner, and we will continue to add resources into 2018. Sales, Business Development, Partner Operations, Support, etc. 2. PartnerConnect partner portal and other backend IT systems investments aimed at allowing our partners access they need to provide deployment and technical support services and management of their customer' services 3. Significant increase in the annual marketing budget with our top partners
What honors, awards or commendations - professional or personal - have you won over the past year?
CarrierSales new provider of the year
What is the best piece of business-related advice you've ever been given and who gave it to you?
My first boss: Never lie to a customer
What is the best business book you read this year and why?
The New Strategic Selling -- Miller/Heiman. I read this the first time in 1985 and again this year. I wanted to be totally informed of the Strategic Selling process so that I could coach my team accordingly.
What's one item on your bucket list and why is it on there?
Play golf at St. Andrews. I won't play until I am reasonably good enough to give justice to the course, which is a good excuse to play as much golf as possible. I have a long way to go.
Unedited Content Provided By Vendors
Printer-friendly version
Email this CRN article