Printer-friendly version
Email this CRN article
John Bolger
Director, WW Channel Sales, enSilo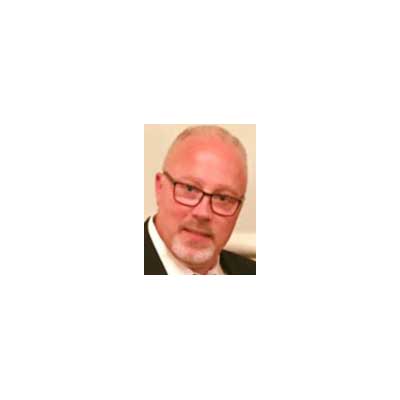 Fun Facts: (Click any link for similar Chiefs.)
Knows How To Build A Computer From Scratch
Has A Type A Personality
Has Recently Done Volunteer Work
Loves To Take Photographs
Plays Piano
Always Wanted To Be A CEO
Number of years in current channel chief role:
1
Number of years with the company:
1
Number of years involved with indirect sales:
18
Worldwide Channel Partners:
N/A
North American Channel Partners:
N/A
Number of employees in channel organization:
N/A
Reports to:
Rudy Cifolelli/VP Global Sales
Does that individual report to the CEO/president:
Yes
Are You The Highest-Ranking Channel Executive In Your Organization?
Yes
Do you expect your channel sales as a percentage of your company's overall sales to increase, stay the same or decrease in the next year?
Increase
Do you expect the number of channel partners you work with to increase, stay about the same or decrease in the next year?
Increase
Organization's 2018 budget for MDF compared to 2017 is:
Increasing
Channel Chief Bio and Background:
In my current position, I have an amazing opportunity along with my team, to create a solid foundation for our channel partners toward the ultimate goal of true enablement. Having started my career as a Systems Engineer, I wanted to be the best I could in my chosen craft and as my career matured, I made a decision to understand every aspect of selling including taking on different roles. I worked as a Account Manager, Sales Director, Engineering Director but, my passion always pulled me to the channel. My cadence I have followed through my career has led me to effectively enable field sales and channel sales to coexist harmoniously. I have applied this passion to many startup companies like IronPort and FireEye, that allowed me to grow and learn with the market as it relates to network security. Having been successful in creating specific programs such as Field Ready which incorporates the partners ability to be viewed as an extension of a vendors salesforce. This creates a trust between field teams that encourages partners to succeed all the while being confident of what they are presenting to their customers. Recent offerings to our partners will include an updated Channel Program harnessing the true definition of what a partner is and what can be. An additional on going effort is "Getting In-Sync with enSilo" a collaborative effort extending Vendor-Channel-Customer live engagements to better understand the market and how together we can be successful. l feel this is a great way to provide our partners with tangible company and competitive knowledge. I learned through experience that balance is the key to getting partners attention in a market that can be noisy.
Leading products/services sold through North American channel partners:
enSilo endpoint security provides real-time protection post-infection out of the box, with no alert fatigue or dwell time. enSilo automates Security Operations Center (SOC) and Incident Response (IR) efforts associated with post-infection. This including eradicating data loss or ransom attacks keeping organizations productive.
Partner organization's top accomplishments in the channel over the past year:
Partners First - Global company adoption of being a 100% channel company. This is more then processing deals through our partners but, listening to our partners and making changes where needed. By the team and I providing a conduit of communication between field and corporate allows for complete transparency. Measurement - Utilizing my specifically created Partner Scorecards to effectively manage and support our partners where most needed. This allows for visibility from our greater channel team to recognize where more education and or support may be needed. Execution/Recognition - Along with my team, the ability to provide a path for our partners to decrease the sales cycle and promote self sufficiency is recognized by the form of quarterly awards for both our partner SE who executes the best in region as well as our own field SE's who also are recognized for working with their partners effectively. We need each other to be successful.
Describe how your partner community has grown over the past year either in average revenue per partner or overall expansion of your partner base or in specific market segments:
Growth is measured in many different ways and for my specific charter, I look for confidence in positioning product which in turn equals more closed opportunities. Our partner community is swelling creating what I strive for which is a solid culture. I believe in the approaches I am taking has and will continue contributing of a partner base that will be revered by others in the market.
Provide one example of how you personally worked to help or solve a problem for a solution provider over the last 12 months:
Understanding that in different parts of the world there are different challenges. Establishing a foundation to reference regarding the "how do I" questions is paramount. I think when folks try to create many streams of addressing a similar problem only contributes to the confusion and delay of the solution. In EMEA we had a partner who was looking for a way to effectively shorten or eliminate the need for a proof of concept. Using a laser focus approach setting clear expectations, our partners use a live demonstration portal solving the need for having an SE onsite thus expediting the sale.
What one market force is having the biggest impact on your company's channel strategy for 2018 and how are you accommodating for it?
Confusion. With so many endpoint security vendors to chose from today, our customers are confused on which solution is best for them. Tapping into the vast channel partner experience with selling complex, layered, and compatible solutions that can work along side or in some cases replace clears the fog and shows the path to success when finalizing on a product that will satisfy the end users needs. My approach will foster the need for channel partners and the expertise they provide. Admitting you do not know the answer is hard for anyone, especially customers. Let the partner be a partner.
What are your top channel goals for 2018?
Focus on a small number of elite partners,Launch new/revamp existing channel program,Launch new certifications and/or partner levels
Describe how your organization's strategy around channel Market Development Funds (MDF) is changing in 2018 compared to last year.:
We will be introducing an approach with our partners to enable success through utilizing MDF in the form of Proof of Value (PoV). As a partner becomes better versed on the solution and is able to own more of the sales process, including engineering efforts, additional incentives will be available based on the partners involvement. These incentives can be used toward additional margin and or specialized events or workshops including fun activities like remote dial out days providing pizzas and beverages sent remotely to partner while working with remote enSilo sales teams to gain greater reach into the respected territories.
Name the single most innovative initiative for which you and/or your team were responsible in 2017 and describe its impact on your partner community.:
3-30 account focus. This program is aimed at the fastest most effective way in enabling our partners upon entering the program. The idea consists of identifying 3 accounts in which will be worked from initial contact to the ultimate goal of closing the business. Using these initial accounts in the beginning of the relationship, allows for the best exposure of the technology, account team and positioning of the solution including the added value of the partner involved. The result is building a strong relationship with my partner that allows for immediate results in creating awareness of my solution coupled with the expertise of our partners assisting in providing the best solution for the customer. At minimum, I have exposed my partner to my solution providing confidence when speaking to the technology which = more opportunities.
What were the key channel/partner investments you made over the past year?
- Revamped Partner Program - allowing for accelerated margins - Reward For Value (RFV) The more the partner is involved in opportunity sales&engineering, results in additional margin points. - "Getting In-Sync with enSilo" - Partner Spiff designed for bundling our solution allowing for a faster sale coupled with a incremental cash award based on deal size
What honors, awards or commendations - professional or personal - have you won over the past year?
Was chosen as one of 2 Channel Chiefs for 2017 at the company I was with at the time however; company chose only to recognize one award grant, which was perfectly fine and happy I was recognized by my peers for the opporutnity of this honor.
What is the best piece of business-related advice you've ever been given and who gave it to you?
There words. Listen - Digest - Respond. So many people are only focused on telling their partners how great the technology is and how they need to sell it. By Listening - you learn how the partner is positioned in their market and how they are successful. Tailor the conversation around them not you. Digest - Process how they have been successful and structure your response leading to the last word, Respond. Partners value a vendor that listens first, digest how me the vendor can be part of their success and respond with a tangible plan to execute.
What is the best business book you read this year and why?
Start-Up Nation by Dan Señor&Saul Singer. Working for an Israeli company, I was eager to learn more of the culture ranging from economic growth to political positioning. Learning of the climb from relative business obscurity to being one of the top countries with more successful businesses on all the world's largest stock exchanges than any other nation is as engaging, and I have used much of the passages in my approach as I am responsible for global channel development, helps me represent the company even more effectively. It is just simply an amazing read.
What's one item on your bucket list and why is it on there?
Creating a channel culture that will be envied by the market. I dream of building a true Partner Organization that proves that letting a partner be a partner where as simple as it states, is not a practice I see often. I want to be part of building a culture that embodies, work ethics, growth and the ability to over achieve. This starts with the people you work with and the partners that will invest their time and energy in working along side you to be successful.
Unedited Content Provided By Vendors
Printer-friendly version
Email this CRN article