Printer-friendly version
Email this CRN article
Wendell Black
Vice President Global Channels and International Business, Five9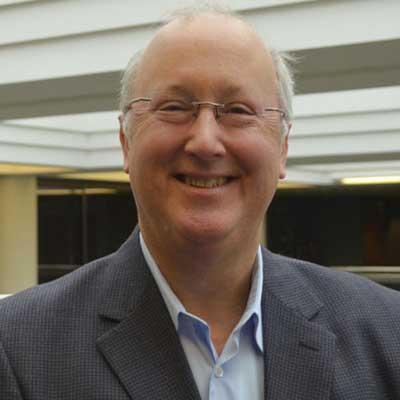 Fun Facts: (Click any link for similar Chiefs.)
Knows How To Build A Computer From Scratch
Has A Type A Personality
Has Recently Done Volunteer Work
Uses A Smart Watch
Loves To Take Photographs
Always Wanted To Be A CEO
Number of years in current channel chief role:
2.2
Number of years with the company:
2.2
Number of years involved with indirect sales:
36
Twitter handle:
@wwblack1
Number of Twitter followers:
95
Worldwide Channel Partners:
166
North American Channel Partners:
134
Number of employees in channel organization:
13
Reports to:
Dan Burkland, President
Does that individual report to the CEO/president:
Yes
Are You The Highest-Ranking Channel Executive In Your Organization?
Yes
Do you expect your channel sales as a percentage of your company's overall sales to increase, stay the same or decrease in the next year?
Increase
Do you expect the number of channel partners you work with to increase, stay about the same or decrease in the next year?
Increase
Organization's 2018 budget for MDF compared to 2017 is:
Increasing
Channel Chief Bio and Background:
Wendell Black is the vice president of global channel and international business at Five9 where he will be expanding the Five9 global partner network to support business growth. Black brings 25+ years of industry experience, with a history of growing companies. In a variety of executive leadership roles, Black grew companies that were ultimately acquired by Nortel, Oracle and 8x8. Prior to joining Five9, Black held positions in diverse roles such as CIO, professional services, operations and business development.
Leading products/services sold through North American channel partners:
Five9 Virtual Contact Center
Partner organization's top accomplishments in the channel over the past year:
Tripled the number of channel partners in in the last year. Doubled the revenue from partners in the last year. Expanded programs into EMEA.
Describe how your partner community has grown over the past year either in average revenue per partner or overall expansion of your partner base or in specific market segments:
Partner expansion has tripled over the past 12 months. Most of this expansion has come from the North American region, but LATAM has seen good traction in 2017 as well. EMEA partner recruitment commenced this year and is finding a lot of interest in CCaaS options from Five9.
Provide one example of how you personally worked to help or solve a problem for a solution provider over the last 12 months:
Wendell worked with LATAM partners to collect and drive program changes to better meet localization requirements for delivery and end user adoption in the region. This lead to growth of business in Brazil and Mexico markets with key partners in each area.
What one market force is having the biggest impact on your company's channel strategy for 2018 and how are you accommodating for it?
One of the biggest drivers aiding our expansion is the disruption in the historical partner relationships from companies in bankruptcy or acquisition transitions. These risks have motivated the partner community to build new relationships with proven technology providers like Five9. Coupled with this is the desire of end users to move to the cloud and adopt CCaaS options. The migration from CPE to Cloud is therefore fueling partner's interest in the solutions Five9 provides to meet end user objectives.
What are your top channel goals for 2018?
Increase overall percentage of company revenue that comes through the channel,Migrate partners to cloud solutions,Increase the amount of professional services going through partners
Describe how your organization's strategy around channel Market Development Funds (MDF) is changing in 2018 compared to last year.:
Five9 has been using MDF funds as a method of funding joint Five9/Partner promotional activity since the inception of our reseller programs. We will continue these programs and expand them into new regions as a way to team with partners to grow our business together.
Name the single most innovative initiative for which you and/or your team were responsible in 2017 and describe its impact on your partner community.:
In 2017, Five9 re-doubled our investment in training partners for the shift from perpetual license to MRR CCaaS. Specifically, we developed a sales enablement curriculum for Sales Representatives and Sales Engineers that focused on shortening the cloud sales cycle and defining the solution delivery process as compared to tradition premise sales.
What were the key channel/partner investments you made over the past year?
Successful strategic joint marketing with our partners. Staffing to support growing partner development. Creating and implementing training programs to improve and increase partner proficiency in the cloud.
What honors, awards or commendations - professional or personal - have you won over the past year?
CRN Channel Chiefs 2017, Promoted to manage all Five9 international business 2017
What is the best piece of business-related advice you've ever been given and who gave it to you?
Hire really good people and break down barriers so that they can be successful. -- Randy Courtney
What is the best business book you read this year and why?
Barking up the Wrong Tree by Eric Barker. The author underscores the value of measuring and celebrating small wins on the way to a bigger achievement. He brings into focus what separates the extremely successful from the rest.
What's one item on your bucket list and why is it on there?
I would like to ride my Harley Davidson Motorcycle to the four corners of the US and follow that up with bike trips around Europe to see the sights.
Unedited Content Provided By Vendors
Printer-friendly version
Email this CRN article