Printer-friendly version
Email this CRN article
Rob Cheng
CEO, PC Pitstop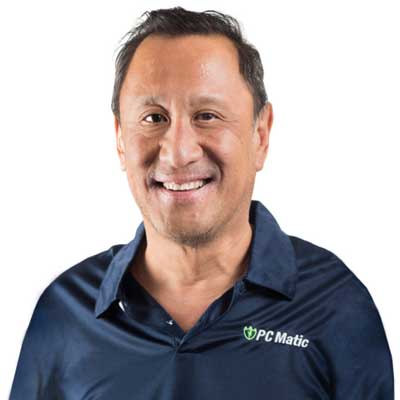 Fun Facts: (Click any link for similar Chiefs.)
Has An Advanced Degree
Has An MBA
Knows How To Build A Computer From Scratch
Has A Type A Personality
Has Recently Done Volunteer Work
Loves To Take Photographs
Number of years in current channel chief role:
18.5
Number of years with the company:
18.5
Number of years involved with indirect sales:
1.5
Twitter handle:
@chengrob
Number of Twitter followers:
504
Worldwide Channel Partners:
2
North American Channel Partners:
199
Number of employees in channel organization:
40
Reports to:
N/A
Does that individual report to the CEO/president:
N/A
Are You The Highest-Ranking Channel Executive In Your Organization?
Yes
Do you expect your channel sales as a percentage of your company's overall sales to increase, stay the same or decrease in the next year?
Increase
Do you expect the number of channel partners you work with to increase, stay about the same or decrease in the next year?
Increase
Organization's 2018 budget for MDF compared to 2017 is:
Increasing
Channel Chief Bio and Background:
I started at Texas Instruments (TI) where I was responsible for forecasting material for TI's international minicomputer business. While there, I oversaw international order entry, which was my first taste of management. My world changed when TI introduced the TIPC to compete with the IBM personal computer. I purchased a TIPC and met Ted Waitt, the CEO of TIPC Network. We began working on a series of projects including the sale of used TIPCs back to Texas Instruments. While working at TI, I decided to pursue an MBA at the University of Texas. After receiving an MBA with a 3.8 GPA, I was promoted to Latin American Sales, Marketing and Support manager. After 5 years, Ted Waitt had created a burgeoning computer company, and I became Gateway 2000's first Director of Marketing. Gateway was booming and I held a succession of increasingly challenging positions including VP of Marketing, VP of Desktop Products, General Manager Gateway Europe, and SVP of Gateway Consumer, responsible for sales, marketing and support worldwide. I started PC Pitstop while visiting the ex-president of Gateway, Rick Snyder. I invested $1M to get the company off the ground and became the company's first and only CEO. I have since grown PC Pitstop into a successful and profitable company developing and marketing high-quality security software into the United States, UK and Japan.
Leading products/services sold through North American channel partners:
PC Matic Pro
Partner organization's top accomplishments in the channel over the past year:
I conducted a reorganization of the sales team, which included a new mission and view for the sales approach. This also included the development and implementation of two incentive programs to not only attract resellers to PC Matic Pro, but to also increase revenues . The incentive programs include a flip program for endpoints converted to PC Matic Pro, as well as an initial sign up incentive program. These programs have not only increased our partners, but also provided a significant boost in PC Matic Pro sales. Since the implementation of the reorganization and incentive programs, sales have increased by 220% and resellers have increased by 161%.
Describe how your partner community has grown over the past year either in average revenue per partner or overall expansion of your partner base or in specific market segments:
Over the past 12 months our reseller community has increased by over 586%. This is in part due to incentive and flip programs PC Matic Pro is offering, as well as the increase in brand awareness. PC Matic Pro has spent a significant amount of time attending and presenting at various tradeshows and events throughout the last 12 months.
Provide one example of how you personally worked to help or solve a problem for a solution provider over the last 12 months:
We're consistently listening to our resellers, and implementing any feedback they have to improve our product. For example, I was speaking to one reseller who loved the concept of PC Matic Pro, and the application whitelist approach. However, they wanted a security product specifically for servers. At that time, we did not have this. I realized we had most of the technology developed, but needed to tweak it a bit to work specifically for servers. I went back to our DevOps team, and lead the project to create just that. Within a month, we released PC Matic Pro Server Security.
What one market force is having the biggest impact on your company's channel strategy for 2018 and how are you accommodating for it?
The largest market force is the increase in cyber security awareness. Cyber threats are being addressed more than ever due to the significant publicity of ransomware attacks, fileless malware infections and security breaches. A recent study confirmed 40% of traditional security solutions fail to provide adequate protection. PC Matic Pro offers an alternative approach. Because of this, our resellers are able to provide a diverse security option to their customers, that effectively protects against all cyber threats these consumers are both aware and unaware of.
What are your top channel goals for 2018?
Add more qualified partners,Increase overall percentage of company revenue that comes through the channel,Increase the amount of recurring revenue going through partners
Describe how your organization's strategy around channel Market Development Funds (MDF) is changing in 2018 compared to last year.:
In 2018, we will be focusing on our resellers. They will be one of our largest investments. It is important we continue to foster these relationships, and raise brand awareness. Therefore, we will be investing a large amount of our Market Deveopment Funds to reseller incentive programs, and sponsoring reseller events.
Name the single most innovative initiative for which you and/or your team were responsible in 2017 and describe its impact on your partner community.:
In 2017 PC Matic Pro implemented a specific hooking process to identify malicious scripting attacks, or fileless malware. These attacks, traditionally, were not being stopped by solution providers. This is due to the infection process this malware uses. Fortunately, PC Matic Pro was able to conduct research on the infection process, and determine a way to identify malicious scripting attacks and prevent them from executing. No other security solution available, channel or not, has this protection. We are innovating the protection partners have access to within the channel.
What were the key channel/partner investments you made over the past year?
PC Matic Pro Flip Program PC Matic Pro New Partner Incentive Program Consistent attendance and presentations at tradeshow and IT events
What honors, awards or commendations - professional or personal - have you won over the past year?
N/A
What is the best piece of business-related advice you've ever been given and who gave it to you?
While I was working at Gateway 2000 the Chief Marketing Officer, Jim Taylor, once said to me, "Your intelligence varies every day. Some days you're smarter than others. You need to be aware of this, and truly capitalize on those exceptional days."
What is the best business book you read this year and why?
This year I read a few different business books including So Good They Can't Ignore You, The Phoenix Project, The Energy Bus, and Spam Nation. Although they were all exceptional in their own way, I do believe I took the most from Spam Nation by Brian Krebs, which discussed the Russian cyber mafia and cyber-crime.
What's one item on your bucket list and why is it on there?
I would like to start a non-profit. I have been incredibly fortunate, and had the ability to achieve several of my personal goals I have set for myself. At this time, one of my biggest goals is to do something that will make a difference in the lives of others, and I believe starting a non-profit agency could do just that.
Unedited Content Provided By Vendors
Printer-friendly version
Email this CRN article