Printer-friendly version
Email this CRN article
Mark Maisano
VP. Global Channel Sales, Pivot3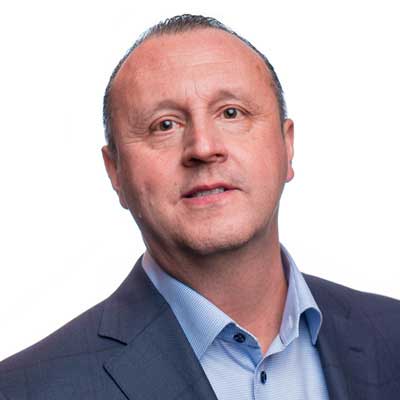 Fun Facts: (Click any link for similar Chiefs.)
Has Worked For A Solution Provider Organization
Knows How To Build A Computer From Scratch
Has A Type A Personality
Is Addicted To Chocolate
Has Recently Done Volunteer Work
Loves To Take Photographs
Loves To Ski
Always Wanted To Be A CEO
Number of years in current channel chief role:
0.1
Number of years with the company:
0.1
Number of years involved with indirect sales:
26
Twitter handle:
@MMaisanoPivot3
Number of Twitter followers:
54
Worldwide Channel Partners:
450
North American Channel Partners:
325
Number of employees in channel organization:
12
Reports to:
Jamie Lerner, COO
Does that individual report to the CEO/president:
One level removed from Ron Nash, CEO
Are You The Highest-Ranking Channel Executive In Your Organization?
Yes
Do you expect your channel sales as a percentage of your company's overall sales to increase, stay the same or decrease in the next year?
Increase
Do you expect the number of channel partners you work with to increase, stay about the same or decrease in the next year?
Increase
Organization's 2018 budget for MDF compared to 2017 is:
Increasing
Channel Chief Bio and Background:
Mark Maisano is a seasoned senior channel executive with two-tier expertise and a proven track record of driving channel sales, P&L management, channel marketing, routes-to-market, and channel development. Mark has led global sales, business development, channel marketing and enablement initiatives for on-premise and off-premise vendors targeting both SMB and enterprise companies with high dependency on the indirect channel.
Leading products/services sold through North American channel partners:
Pivot3 vSTAC Hyperconverged Software Platform Pivot3 Acuity Hyperconverged Software Platform
Partner organization's top accomplishments in the channel over the past year:
(1) Assembled an experienced global Channel Account Manager Team (2) Evolved the Pivot3 Partner Program with new tiers, sales and technical certifications, and services-delivery by the Global Partners (3) Expanded the Pivot3 Partner Ecosystem, addressing regional partner gaps in Europe, Middle East Africa and Latin America
Describe how your partner community has grown over the past year either in average revenue per partner or overall expansion of your partner base or in specific market segments:
In 2017, we have doubled the total number of partners in Latin America and Middle East Africa. In North America, we doubled the number of partners achieving $1M+ USD in Pivot3 revenue.
Provide one example of how you personally worked to help or solve a problem for a solution provider over the last 12 months:
Channel partners of many shapes and sizes are keen to take advantage of disruptive computing trends like hyperconvergence (HCI) to drive top-line revenue. However, some channel partners are not as well positioned financially to invest limited resources to expand their line card. Mark directed Pivot3 people and program resources to partners in North America in this situation. This resulted in fast tracking selected partners to expedited sales and technical training, payouts for qualified deal registrations, co-marketing investments, and extended credit to accelerate the adoption of Pivot3's HCI at laggards in state & local government, K-12, and colleges/universities.
What one market force is having the biggest impact on your company's channel strategy for 2018 and how are you accommodating for it?
Organizations are in a quest for more data on the impact their indirect channel is having on their overall business -- the top line and the bottom line. These internal pressures are necessitating channel leaders to counter them with tangible data points/KPIs. Pivot3 is addressing this by deploying automated reporting metrics or key peformance indicators (KPIs) via our Partner Relationship Management platform (Impartner) to combat the misconceptions with concrete data.
What are your top channel goals for 2018?
Increase overall percentage of company revenue that comes through the channel,Focus on a small number of elite partners,Increase the amount of professional services going through partners
Describe how your organization's strategy around channel Market Development Funds (MDF) is changing in 2018 compared to last year.:
Pivot3 is introducing an MDF program for its Premier-Level Partners which replaces the proposal-based model and is looking to also offer MDF to the lower tier in second half of 2018.
Name the single most innovative initiative for which you and/or your team were responsible in 2017 and describe its impact on your partner community.:
The single most innovative initiative was the transformation of the Pivot3 Partner Program from single-tier to two-tier with new sales and pre-sales training and certifications, and pre- and post-sale services delivery by partners.
What were the key channel/partner investments you made over the past year?
1) Increased functionality/capabilities of the Partner Relationship Management Platform (i.e. Training and Certification Module and new interface) 2) Launched a global payment platform for partners to accelerate SPIFF payments 3) Implemented the GaggleAMP social media sharing platform as a sales/marketing benefit for Pivot3 Global Partners
What honors, awards or commendations - professional or personal - have you won over the past year?
• 2017 CRN Partner Program Guide (3rd consecutive year at a 5-Star Rating) • 2017 CRN Data Center 100 • Austin A-List Award (Named one of Austin's Hottest Startups) • 2017 Global Enterprise Connect (GEC) Award (EMEA region) • Security Today's 2017 New Product of the Year Award (Acuity HCI awarded) • JMP Securities Super 60 List of the Hottest Privately Held Companies
What is the best piece of business-related advice you've ever been given and who gave it to you?
One of the best pieces of advice given to me was to stay close to the folks that hold the keys to financing and never go around a channel partner. I learned this from an executive when I first started at Ingram Micro, Robert Lepore.
What is the best business book you read this year and why?
"Multipliers: How the Best Leaders Make Everyone Smarter_" by Liz Wiseman
What's one item on your bucket list and why is it on there?
I would like to make a transatlantic crossing. It is a culmination of planning, preparation, skill and endurance. All that has been a cornerstone for my career in the channel.
Unedited Content Provided By Vendors
Printer-friendly version
Email this CRN article