Printer-friendly version
Email this CRN article
Aimee Catalano
VP of Engagement and Experience Marketing, Pure Storage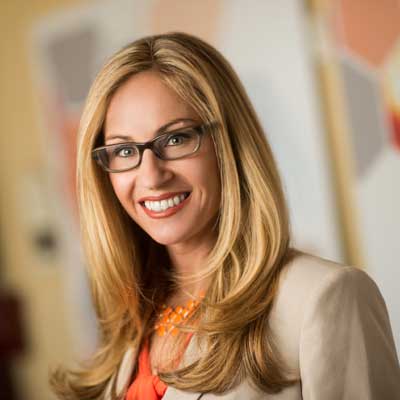 Fun Facts: (Click any link for similar Chiefs.)
Has An Advanced Degree
Has An MBA
Has A Type A Personality
Is Addicted To Chocolate
Has Recently Done Volunteer Work
Has Gone Skydiving
Loves To Take Photographs
Plays Piano
Loves To Ski
Number of years in current channel chief role:
1
Number of years with the company:
3
Number of years involved with indirect sales:
19
Twitter handle:
@aimeecatalano
Number of Twitter followers:
663
Worldwide Channel Partners:
N/A
North American Channel Partners:
N/A
Number of employees in channel organization:
N/A
Reports to:
Todd Forsythe, CMO, Pure Storage
Does that individual report to the CEO/president:
Yes, to the President
Are You The Highest-Ranking Channel Executive In Your Organization?
No
Highest-Ranking Channel Executive:
Michael Sotnick, VP of Global Field and Partner Operations, Pure
Do you expect your channel sales as a percentage of your company's overall sales to increase, stay the same or decrease in the next year?
Increase
Do you expect the number of channel partners you work with to increase, stay about the same or decrease in the next year?
Increase
Organization's 2018 budget for MDF compared to 2017 is:
Increasing
Channel Chief Bio and Background:
Aimee "Cat" Catalano is the VP of Engagement and Experience Marketing at Pure Storage where she leads global channel and alliance partner marketing, as well as integrated marketing, brand and creative, and global strategic events. Previously she was the Vice President of Alliance Marketing at Citrix, where she built and led an organization responsible for go-to-market strategy with strategic alliances, global SI partners, top tier service providers and the company's technology partner program called Citrix Ready. In 2015 she was awarded the Silicon Valley Business Journal Women of Influence Award for her marketing leadership and advocacy of women in technology. Aimee joined Citrix in 2007 from the XenSource acquisition, where she ran channel and alliance marketing. With more than 19 years of experience in the enterprise marketing field, she has also held various roles for companies including IBM, Interwoven and Qumu. Aimee holds a Master of Business Administration from the Leavy School of Business at Santa Clara University, and a Bachelor's degree in Marketing from San Jose State University
Leading products/services sold through North American channel partners:
Pure Storage is 100% channel focused and delivers all products to market with and through a network of partners. This includes FlashArray//M, FlashArray//X, FlashStack and FlashBlade.
Partner organization's top accomplishments in the channel over the past year:
As companies become AI driven, we enable partners to deliver a solution for AI initiatives. FlashBlade became GA this year and helps partners address their customers' need for a solution that can handle data analytics, machine learning and AI. We partnered with AI leaders, such as NVIDIA to deliver the storage that meets the demands of the compute to accelerate AI workloads in the data center. We also entered into a formal agreement with PNY Technologies, the European distributor of NVIDIA enterprise products. As the essential instrument for AI research, NVIDIA is at the heart of many of the world's most demanding deep learning and analytics environments. To support this initiative and empower independence, we launched a GTM campaign which included a numbers of sales enablement and marketing opportunities, so partners can more easily get themselves equipped to take advantage of this fast growing market. Secondly, our partner success has enabled us as a company to maintain growth in our business YoY. We've made continual progress on our path to profitability, which is a result of the sustained growth with our partners.
Describe how your partner community has grown over the past year either in average revenue per partner or overall expansion of your partner base or in specific market segments:
We embody a scarcity model compared to an abundance model; we are hyper focused on capable and committed partners. While we remain committed to this model, we are seeing more momentum with Cisco UCS partners who are reevaluating their storage and joining the Pure partner program due to our momentum and the changing storage landscape. Pure's playbook centers on a mix of joint and independent efforts amongst our team and partners to build customer centric programs that result in new opportunity creation (via registrations) and pipeline. We leverage success within each partner to learn and expand to maximize joint success.
Provide one example of how you personally worked to help or solve a problem for a solution provider over the last 12 months:
One of our top partner executives asked me about they can really gain a better understanding of the AI market and what's needed to enable their teams to market, sell and implement. After covering all of the content and tools our team had developed for this, I also made a face-to-face introduction to our AI expert within Pure so they can have a much deeper discussion and get the partner on an aggressive path in this direction.
What one market force is having the biggest impact on your company's channel strategy for 2018 and how are you accommodating for it?
The future will be driven by information, big data workloads, data analytics, machine learning and AI. Information is the strategic business imperative that requires fast, simple, scalable solutions. This data revolution drives opportunity for partners as aging architectures of legacy vendors are struggling to meet the needs of next-generation data-rich environments. Partners can address this need with our FlashBlade solution, which is uniquely suited for organizations investing in these emerging workloads. Ultimately shortening the time to innovation and enabling faster time to development for their customers.
What are your top channel goals for 2018?
Launch new certifications and/or partner levels,Increase the amount of professional services going through partners,Increase the amount of recurring revenue going through partners
Describe how your organization's strategy around channel Market Development Funds (MDF) is changing in 2018 compared to last year.:
Pure's proposal-based MDF model provides the maximum benefit for both our partners and Pure. While we are not planning to make dramatic changes to our model, for 2018 we are developing a entirely new set of pre-packaged sales and marketing programs for increased MDF opportunities, so partners have more options and faster ability to execute.
Name the single most innovative initiative for which you and/or your team were responsible in 2017 and describe its impact on your partner community.:
In 2017, Pure Storage introduced FlashArray//X, the first enterprise-class, direct-to-flash, all-NVMe array. FlashArray//X is ideal for supporting enterprise database acceleration, tier 1 consolidation and performance, as well as new use cases such as top of rack DAS replacement. Customers require ways to unlock the value of their data, and Pure Storage partners can help with this solution that provides dramatic improvements in density, performance and scale. FlashArray//X demonstrates continued innovation from Pure and creates additional opportunities for partners to offer complete tier one solutions that address needs throughout the infrastructure stack, as well as multi-cloud architectures. FlashArray//X was also the winner of the CRN Innovator Award in the storage category.
What were the key channel/partner investments you made over the past year?
We increased demand generation activities with top partners. Our quarterly call blitz programs focused on market needs and achieved an ROI of 3-4x higher than the industry standard. We launched a marketing advisory council and expanded our channel account manager coverage to make sure we have the touch points needed to sustain our growth. This expansion includes managers assigned to specific National Partners focused on the enterprise. We increased investment in our FlashStack solution with Cisco with more demand generation activity, the addition of a Business Development Management team and Director of Cisco Alliances to work closely with our partners.
What honors, awards or commendations - professional or personal - have you won over the past year?
•2017 CRN Women of the Channel -After leading Global Partner Marketing and Integrated Marketing at Pure for about a year and a half, I was promoted into a broadened role to also lead Corporate Marketing. While it's fairly uncommon for the partner marketing team to sit in the same organizational group as corporate marketing, there's tremendous value with the tight-knit collaboration and hence constant influence for all corporate marketing functions to think Partner First in all they do.
What is the best piece of business-related advice you've ever been given and who gave it to you?
"Everything in your career will be a stepping stone. Have an idea of where you want to go, be comfortable with the risks, and be cautious of any path that doesn't lead you towards where you want to be." - my Dad :)
What is the best business book you read this year and why?
I've become a big fan of the HBR's 10 MUST READS series. This year I particularly enjoyed the HBRs 10 MUST READS on Leadership. Pure is at a pivotable point in it's growth.The teams are growing fast! We're our way to our first $1B and turning the corner on profitability. These times require top notch leadership, so I benefited from both the reminders and fresh new perspectives this book offered to influence my continuous improvement as a leader.
What's one item on your bucket list and why is it on there?
I literally carry a Top 20 bucket list in my wallet and have for the past 15+ years. Life is about personal accomplishments as much as it professional right? Of the most fun on the list is to "watch the 49ers play in every NFL stadium". As sad as this is, I've seen so much more of other countries than my own, so why not take my passion for American football and combine that with something that will get me to see more of the beautiful U.S.A.?
Unedited Content Provided By Vendors
Printer-friendly version
Email this CRN article