Printer-friendly version
Email this CRN article
Bob Buchanan
EVP, Sales & Marketing, RapidScale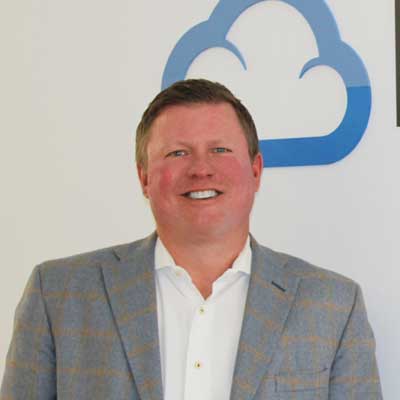 Fun Facts: (Click any link for similar Chiefs.)
Has Worked For A Solution Provider Organization
Has A Type A Personality
Has Recently Done Volunteer Work
Number of years in current channel chief role:
0.5
Number of years with the company:
0.5
Number of years involved with indirect sales:
7
Twitter handle:
@bbuch
Number of Twitter followers:
612
Worldwide Channel Partners:
250
North American Channel Partners:
250
Number of employees in channel organization:
75
Reports to:
Randy Jeter, Co-Founder and CEO
Does that individual report to the CEO/president:
Is the CEO
Are You The Highest-Ranking Channel Executive In Your Organization?
No
Highest-Ranking Channel Executive:
Randy Jeter, Co-Founder and CEO
Do you expect your channel sales as a percentage of your company's overall sales to increase, stay the same or decrease in the next year?
Increase
Do you expect the number of channel partners you work with to increase, stay about the same or decrease in the next year?
Increase
Organization's 2018 budget for MDF compared to 2017 is:
Increasing
Channel Chief Bio and Background:
At RapidScale, Bob is responsible for the development of the company's national sales go-to-market, which is 100% via channel partners. In addition to sales, Bob leads the company's strategic marketing initiatives which are primarily designed to enable partners to create a pipeline of qualified opportunities that align with RapidScale's managed and hybrid managed cloud portfolio. Bob has more than 20 years of experience in technology sales working for industry-leading information management and IT companies, including TEKSystems, Windstream Hosted Solutions and TierPoint. Bob's expertise includes leading direct, account management, channel sales and marketing teams focused on delivering colocation, managed hosting, IaaS, DRaaS and hybrid cloud solutions to the small, mid-size and enterprise markets. He has a deep understanding of hybrid technology solutions, market trends, and business drivers that shape today's marketplace. Bob resides in Raleigh, NC with his wife, Stephanie, and their two children. He is a graduate of Western Carolina University.
Leading products/services sold through North American channel partners:
CloudServer (Infrastructure as a Service) CloudDesktop (Desktop as a Service) CloudMail (Hosted Exchange) CloudRecovery (Disaster Recovery as a Service) CloudSecurity (Security as a Service) SD-WAN CloudBackup (Data Storage and Backup)
Partner organization's top accomplishments in the channel over the past year:
1)Attracting and hiring talent: It is truly an exciting time to be a part of RapidScale. We are building something special and the partner community is taking notice. In 2017 we focused on doubling the size of our sales team so that we have the headcount and regional coverage to properly align with our aggressive revenue goals. With that being said, I'm a firm believer in surrounding yourself with top talent, and we've brought in new team members who possess a great personal brand within our industry, have a proven track record of success and fit nicely with our entrepreneurial culture. 2)Identifying and enabling new "routes to revenue": While 2017 included non-organic growth through a strategic acquisition of Vonage's iCore infrastructure and hosting business, we also put significant effort into diversifying our penetration within the Channel. RapidScale is dedicated to channel enablement and executing 100% of our new sales booking exclusively with our partners. While our sales grew at a record pace within the traditional agent channel, we also began to open up new avenues with MSPs, VARs, ISVs, and other strategic relationships with large MBOs.
Describe how your partner community has grown over the past year either in average revenue per partner or overall expansion of your partner base or in specific market segments:
2017 was a year to establish real scale and build a foundation to prepare us for significant growth in 2018. We more than doubled our internal channel support, sales and account management teams. Traditionally, our largest routes to revenue have been via the traditional Master Agent ecosystems. These routes saw incredible growth in 2017 and we expect that trend to continue. However, we were also laser focused on growing revenue by developing our ability to transact with VARs, MSPs and non-traditional agent partners like cloud brokers. The result has been nothing short of amazing as we've doubled our partner community.
Provide one example of how you personally worked to help or solve a problem for a solution provider over the last 12 months:
One of our partners had been working hard to identify a cloud deal for a year before engaging RapidScale. They uncovered a massive opportunity and wanted to bring in the provider that would best fit the customer environment. The engagement included our sales and technology teams educating the partner on our portfolio, which led to on-site customer meetings that brought to light clear synergies between RapidScale and the customer. One month after the initial proposal was drafted, the deal closed at ~$60K MRR on a 3-year term. We continue to win by being in front of customers with our partners.
What one market force is having the biggest impact on your company's channel strategy for 2018 and how are you accommodating for it?
Market demand for Desktop as a Service (DaaS) is accelerating, especially in the mid-market. DaaS is projected to grow at more than 11% CAGR through 2021 (Technavio). RapidScale is fully proficient at DaaS and considered a leader at delivering these solutions via the Channel, having been named Citrix Top Innovator for Enablement and Growth this past year due to our DaaS practice. We continue to educate our partners on best practices for uncovering and closing DaaS opportunities and are well positioned to capture on future grow in the sector.
What are your top channel goals for 2018?
Add more qualified partners,Increase the amount of recurring revenue going through partners,Increase the amount of net new accounts coming through partners
Describe how your organization's strategy around channel Market Development Funds (MDF) is changing in 2018 compared to last year.:
We will continue to diversify our Channel strategy, and by doing so, we'll be more diligent as it relates to where our investments are being made. It's definitely a goal to better track our MDF investments to ensure that we are maximizing ROI for ourselves and our Channel partners.
Name the single most innovative initiative for which you and/or your team were responsible in 2017 and describe its impact on your partner community.:
We completed the implementation of NetSuite, our new ERP software that has integrated our commissions, sales tracking, CRM capabilities and more into a single, streamlined system. This was a massive undertaking that has ultimately improved visibility into multiple facets of the business and allowed us to make better decisions when creating and executing on our go-to-market strategy with partners.
What were the key channel/partner investments you made over the past year?
1. Increasing Channel Resources & Support -- Solution Engineers, Channel Managers 2. Hiring Tim Peterson to focus on strategically growing RapidScale's AVANT relationship nationally. 3. Doubled the Client Experience team for account management and customer engagement
What honors, awards or commendations - professional or personal - have you won over the past year?
• 2017 Best Workplaces of the Year • CRN's 2017 Next-Gen 250 List • OCTANe's 2017 High Tech Innovation Awards finalist • 2016 Citrix Top Innovator for Enablement and Growth
What is the best piece of business-related advice you've ever been given and who gave it to you?
A former boss and mentor, Kevin Farnham, taught me the importance of not reacting in the moment. Rather, he challenged me to obtain the facts, and analyze the options prior to making the decision to act or respond. This advice was critical in my development as a business leader.
What is the best business book you read this year and why?
Getting Things Done, by David Allen. As business leaders in 2017, we're living in a digital world where data and information is being presented to us to at a frenetic pace. Now, more than ever, it's critical that we sharpen our time management skills and ability to prioritize. This book was essential in helping me provide clarity as to relates to how to accomplish both.
What's one item on your bucket list and why is it on there?
Attend the annual Army / Navy game. While I didn't serve in the armed forces I've always been fascinated by the atmosphere, the pride and patriotism demonstrated by our amazing service men and women.
Unedited Content Provided By Vendors
Printer-friendly version
Email this CRN article