Printer-friendly version
Email this CRN article
Scott Barlow
Vice President of Global MSP, Sophos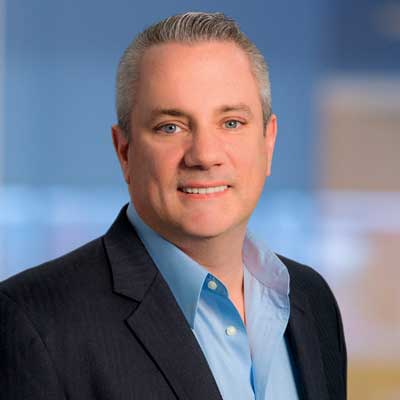 Fun Facts: (Click any link for similar Chiefs.)
Has An Advanced Degree
Has An MBA
Has Worked For A Solution Provider Organization
Has A Type A Personality
Is Addicted To Chocolate
Has Recently Done Volunteer Work
Has Gone Skydiving
Always Wanted To Be A CEO
Number of years in current channel chief role:
3
Number of years with the company:
3
Number of years involved with indirect sales:
18
Worldwide Channel Partners:
34000
North American Channel Partners:
7000
Number of employees in channel organization:
900
Reports to:
Kendra Krause, Vice President Global Channels, at Sophos
Does that individual report to the CEO/president:
Kendra is two removed from the CEO
Are You The Highest-Ranking Channel Executive In Your Organization?
No
Highest-Ranking Channel Executive:
Michael Valentine, Senior Vice President, Worldwide Sales, Sopho
Do you expect your channel sales as a percentage of your company's overall sales to increase, stay the same or decrease in the next year?
Increase
Do you expect the number of channel partners you work with to increase, stay about the same or decrease in the next year?
Increase
Organization's 2018 budget for MDF compared to 2017 is:
Increasing
Channel Chief Bio and Background:
Scott Barlow is vice president, Global MSP, at Sophos, a leader in network and endpoint security products, services and technologies. He oversees all MSP strategy, business direction and sales worldwide, with an emphasis on building revenue, marketing programs and relationships with partners. Scott has 18 years of channel experience, most recently working with MSPs around the globe, and has extensive channel sales achievements and strong technical expertise in hosted services (SaaS) markets, including email and web security, encryption, archiving, and state and federal compliance regulations, such as FINRA, HIPPA and more. Prior to Sophos, Barlow was vice president of sales and marketing at Reflexion Networks, Inc., which Sophos acquired in 2015. He is a CompTIA board member, and a member of the Creating IT Futures Foundation board, the philanthropic arm of CompTIA. Scott is an industry recognized Top 50 Midmarket Channel Executive and IPED Channel Master. He holds a Masters of Business Administration and a Master's of Science in Geophysics from Boston College.
Leading products/services sold through North American channel partners:
Sophos Intercept X Sophos Enduser Protection: Sophos Endpoint Security & Anti-virus Sophos Network Protection: XG and Next-Gen Firewall Sophos Central Sophos Mobile Control Sophos Safeguard (Data Protection/Encryption) Sophos Server Security Sophos Wireless Sophos Email
Partner organization's top accomplishments in the channel over the past year:
In efforts to support partners with customers migrating to the cloud, Sophos expanded its global channel program to enable partners to become cloud security providers. Launched in September 2017, Sophos' Cloud Security Partner Program offers training, certification and financial incentives that will help partners support their customers using or migrating to the public cloud. Sophos was the first next-gen security vendor to introduce a program specifically designed to help partners address this revenue growth opportunity and make the purchase of its products in Microsoft's Azure or Amazon Web Services (AWS) marketplaces channel-friendly. Additionally, Sophos launched the latest version of its next-generation Sophos XG Firewall that delivers a breakthrough in network traffic visibility: Synchronized App Control. Using Synchronized Security to obtain information from the endpoint, XG Firewall can identify, classify and allow the control of all previously unknown applications active on the network. Synchronized App Control on XG Firewall can reduce the security risks introduced by unidentified traffic by allowing administrators to holistically see what is on their network. This feature is important to the channel and Sophos works with Partners to leverage key features for improved next-gen security.
Describe how your partner community has grown over the past year either in average revenue per partner or overall expansion of your partner base or in specific market segments:
• Grew overall global number of partners from 26,000 in H1FY17 to 34,000 in H1FY18 • More than doubled Synchronized Security accredited partners worldwide in six months, from the beginning of Q1FY18 to the end of Q2FY18 • Partners selling Sophos Central in the Americas grew 65% from Q2FY17 to Q2FY18 • Overall number of partners transacting with Sophos in the Americas increased 18+% in Q2FY18 over Q2FY17 • Blue chip partners in the Americas increased 35% in Q2FY18 over Q2FY17 • MSPs in Sophos' worldwide MSP Connect program have more than doubled in the last 12 months
Provide one example of how you personally worked to help or solve a problem for a solution provider over the last 12 months:
To help MSPs recruit new prospective customers, in 2017, Scott hosted joint webinars with individual MSPs, that focused on a variety of security needs. These webinars provided opportunities for MSPs to grow their businesses while also positioning themselves as security advisors.
What one market force is having the biggest impact on your company's channel strategy for 2018 and how are you accommodating for it?
Rapidly evolving cyber threats, like ransomware, have put cybersecurity front and center with businesses large and small. Preventing exploits and understanding the way hackers plan to attack a vulnerability before they do so is paramount. In 2018, Sophos will continue to dedicate itself to innovating technology, so its partners can arm their customers with defenses to predict these attacks. This is especially valuable for MSPs, as every time an end user gets hit with ransomware, the MSP loses money because they have to go onsite for remediation. Sophos' next-generation solutions, like Intercept X, help increase profitability by removing those needs.
What are your top channel goals for 2018?
Add more qualified partners,Improve partner profitability,Increase the amount of net new accounts coming through partners
Describe how your organization's strategy around channel Market Development Funds (MDF) is changing in 2018 compared to last year.:
In 2018, Sophos will be increasing the overall MDF investment and looking for opportunities to work with key partners who are well positioned to take next gen endpoint and network security products to market. Sophos will continue to support its broader partner base with MDF and is introducing a new platform in its portal so partners can request MDF themselves, submit proof of execution, and process for payment via the online tool.
Name the single most innovative initiative for which you and/or your team were responsible in 2017 and describe its impact on your partner community.:
• Scott and the Sophos channel team launched a nationwide roadshow, setting up user groups within U.S. cities to give partners and customers the opportunity to network in an informal setting. At the roadshows, partners learn about and demo new products, receive tips on upselling and cross selling products, and talk through industry challenges and bounce ideas off of each other. Sophos' North American Channel Sales team implemented 25 roadshows in FY17, engaging approximately 1,250 Sophos partners. • Under Scott's guidance, Sophos focused on its Sales Samurai Program for Partners initiative. On average, partners who become certified generate five times more revenue, reinforcing the company's strategy to train partners to help them further build their business and better help customers defend against cyberthreats. • Scott and his team also focused on the Sophos' Channel Service Center, which is an external resource to help partners design a website, develop email templates and content, provide technical support and provide technical support security expertise to help partners grow their business and generate revenue.
What were the key channel/partner investments you made over the past year?
• Scott and his global team have invested in MSP specific sales enablement tools, including webinars and "how to" guides to help accelerate onboarding and business growth. • Scott and his team launched Sophos Phish Threat as part if Sophos' MSP Connect Program. Phish Threat educates and tests end users through automated attacks. By incorporating this, Sophos enables MSPs to facilitate a positive security awareness culture for their customers. • Scott and his team continued the expansion of Sophos' product portfolio within the MSP Connect Program, providing simplicity and monthly billings across the Sophos portfolio.
What honors, awards or commendations - professional or personal - have you won over the past year?
Scott was listed as a 2017 CRN Channel Chief by The Channel Company.
What is the best piece of business-related advice you've ever been given and who gave it to you?
I once heard a former mentor define a "brand" as "an enduring promise of value that has tangible meaning for the customer." His advice was to commit to creating a brand that has genuine value for partners, and be vigilant in aligning operational practices to reinforce that value. If you stray from this, you risk all the goodwill you've built.
What is the best business book you read this year and why?
The best business book that Scott read this year is titled, "How Far Can You Go," by John Maclean. John was a keynote speaker at Sophos' APJ Partner Conference this year, and Scott found it inspiring to read about and hear from him firsthand how with determination and support, you can not only beat the odds, but surpass expectations.
What's one item on your bucket list and why is it on there?
One item on Scott's bucket list this year was to visit St. Petersburg, Russia, because of the rich history there. Scott was fortunate enough to check that off of his bucket list this year!
Unedited Content Provided By Vendors
Printer-friendly version
Email this CRN article