Printer-friendly version
Email this CRN article
Anne-Kathrin Boeckle
SVP Worldwide Sales, SVA Software, Inc.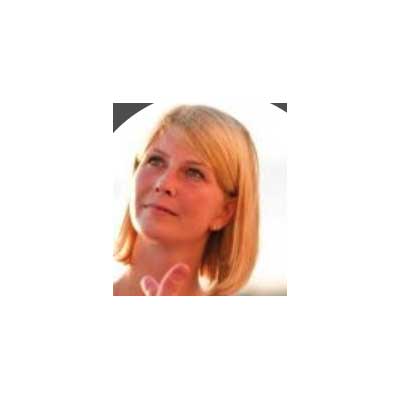 Fun Facts: (Click any link for similar Chiefs.)
Knows How To Build A Computer From Scratch
Has A Type A Personality
Has Gone Skydiving
Loves To Take Photographs
Plays Piano
Loves To Ski
Always Wanted To Be A CEO
Number of years in current channel chief role:
1
Number of years with the company:
5
Number of years involved with indirect sales:
11
Worldwide Channel Partners:
N/A
North American Channel Partners:
N/A
Number of employees in channel organization:
10
Reports to:
Sven Eichelbaum, CEO
Does that individual report to the CEO/president:
CEO
Are You The Highest-Ranking Channel Executive In Your Organization?
Yes
Do you expect your channel sales as a percentage of your company's overall sales to increase, stay the same or decrease in the next year?
Increase
Do you expect the number of channel partners you work with to increase, stay about the same or decrease in the next year?
Increase
Organization's 2018 budget for MDF compared to 2017 is:
Increasing
Channel Chief Bio and Background:
Anne-Kathrin specialized in enterprise storage sales at IBM for numerous years, before joining the SVA team leading international sales for the BVQ product line. Anne-Kathrin is a highly accomplished technology sales leader with a proven background driving revenues and profitability through effective strategic planning, financial management, and operational expertise and channel dynamics. Anne-Kathrin leads all international sales engagements, and demand generation campaigns for SVA Software optimization solutions for IBM Z and IBM Spectrum Virtualize.
Leading products/services sold through North American channel partners:
SVA Software's award-winning solutions help drive datacenter operational excellence and ensure application workloads are being optimized for cost and performance. BVQ provides visibility into the performance and health for IBM Spectrum Virtualize infrastructures and proactivity identify issues before business operations are impacted. zGUARD and zWorkload Reporter provide insight and real-time automation to ensure IBM Z mainframes are optimized for performance and IBM Monthly License Charges (MLC) are reduced. SVA Software, Inc. acting as an independent software vendor is a division of SVA System GmbH, one of the largest IBM system integrators in the world.
Partner organization's top accomplishments in the channel over the past year:
Enhancements to the SVA Software Partner Program including; a support partner program, a professional service offering, and training, all leading to increased profitability and a faster ramp to revenue for our partners. Substantial investments throughout our channel partners on marketing co-op funded lead generation events provided a substantial increase of leads to the channel resulting in joint net new customer acquisitions.
Describe how your partner community has grown over the past year either in average revenue per partner or overall expansion of your partner base or in specific market segments:
SVA Software has expanded its focus to partners who offer solution services. Our solutions are a perfect fit for channel partners that not only want to sell solutions, but want to be the trusted advisor and the go to partner for their customers. Our IBM Z and IBM Spectrum Virtualize customers are amazed by the depth that we go into and how easy it is for us to find the answers to the questions that they have been seeking when they take adavantage of one of our optimization services for IBM Z or IBM Spectrum Virtualize.
Provide one example of how you personally worked to help or solve a problem for a solution provider over the last 12 months:
A major health-care provider in Texas was having intermittent infrastructure issues that sometimes were taking days to remediate. A local partner brought SVA Software solution BVQ into the environment to perform a health check assessment. BVQ identified and resolved critical issues in a matter of minutes and the environment was stabilized in a matter of hours. Now BVQ is deployed permanently in the environment and proactively protecting the IBM Spectrum Virtualize infrastructure.
What one market force is having the biggest impact on your company's channel strategy for 2018 and how are you accommodating for it?
With our new offering for IBM Z customers zGUARD, price will not be driven by market demand, it will be solely be based on ROI. IBM Monthly License Charge (MLC) is widely acknowledged to be one of the largest portions of the overall mainframe expense. zGUARD dynamically adjust the number of MSU's IBM Z customers consume reducing the MLC cost significantly. Channel partners can now offer to their IBM Z customers an MLC cost reduction service that is based on 100% savings, partners will charge based on a percentage that they save their customers, typically MLC is lowered by 30-40%.
What are your top channel goals for 2018?
Add more qualified partners,Increase overall percentage of company revenue that comes through the channel,Improve partner profitability
Describe how your organization's strategy around channel Market Development Funds (MDF) is changing in 2018 compared to last year.:
This year we are going to establish a partner incentive program, for example, we will reward partners that generate the most leads from their marketing initiatives or drive new certified registrations.
Name the single most innovative initiative for which you and/or your team were responsible in 2017 and describe its impact on your partner community.:
With the release of our new version of BVQ 5, we now have our NEW browser based- easy to read and decipher dashboards accessible anywhere and by anyone. It's great for getting a quick glance at what is going on, then you use the regular BVQ interface for deep dive analysis. Our customers and partners are very pleased with this dashboard, because it gives the storage admin the possibility and flexibility to show the status of the Storage to others in the team, and not have to be limited to those who can view the BVQ GUI. Our customers say: " I can now display it in the main gathering room and anyone in my team who walks by can see what is going on with the Storage, how much IO host are consuming, and the response time of each host."
What were the key channel/partner investments you made over the past year?
Full commitment to world-class channel enablement program including new rebates, partner-led POCs, channel-exclusive workflow bundles and enablement sales tools Co-hosting and co-sponsoring with partners at major trades shows.
What honors, awards or commendations - professional or personal - have you won over the past year?
SVA Sales Award 2016
What is the best piece of business-related advice you've ever been given and who gave it to you?
One of my mentors taught me early in my career that sales don't happen in a silo. All departments from marketing to research and development to customer service have to work with sales to create true value for customers. Customers need solutions not a product that was designed as one-size fits all. Solutions combine products and services. Solutions are designed to help customers every step of the way, ensuring that each customer's unique problems are solved by the journey's end.
What is the best business book you read this year and why?
It is called The First 90 Days. It's a book that I highly recommend to anyone starting at a new company or just in a new position in general. It helped create a framework for me in preparing to begin working at SVA Software. Starting a new job is always a bit of a new experience any time you do it, so it was important to me to keep everything in mind that I needed to. This book provided me with a great way to approach it all.
What's one item on your bucket list and why is it on there?
Riding motorbike through the Andes, heliskiing in Canada, snorkeling in Fiji.
Unedited Content Provided By Vendors
Printer-friendly version
Email this CRN article