Printer-friendly version
Email this CRN article
Frank Griffith
Global Director of Channels, VIAVI Solutions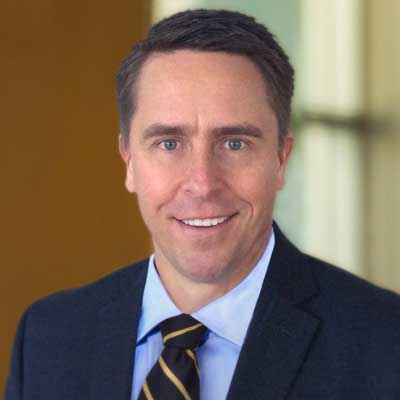 Fun Facts: (Click any link for similar Chiefs.)
Has An Advanced Degree
Has An MBA
Has Worked For A Solution Provider Organization
Has A Type A Personality
Has Recently Done Volunteer Work
Loves To Ski
Number of years in current channel chief role:
1
Number of years with the company:
1
Number of years involved with indirect sales:
13
Worldwide Channel Partners:
279
North American Channel Partners:
26
Number of employees in channel organization:
16
Reports to:
Gary Staley, SVP Global Sales
Does that individual report to the CEO/president:
Yes
Are You The Highest-Ranking Channel Executive In Your Organization?
Yes
Do you expect your channel sales as a percentage of your company's overall sales to increase, stay the same or decrease in the next year?
Increase
Do you expect the number of channel partners you work with to increase, stay about the same or decrease in the next year?
Increase
Organization's 2018 budget for MDF compared to 2017 is:
Staying the same
Channel Chief Bio and Background:
Frank Griffith has over 20 years of experience in the telecommunications industry across various disciplines, including sales, product management, logistics, operations and strategy. Frank joined VIAVI Solutions in July 2017 and is leading the award-winning Velocity Channel Partner program, which enables the company and our partners to more effectively deliver the VIAVI unique solution set to service providers, network equipment manufacturers and enterprises of all types. Before joining VIAVI, Frank worked for Ciena Communications where he led teams in North American Channels. Prior to Ciena, he worked for several telecom service providers in North America. Frank earned a Bachelor's in Business from the University of North Texas and Master's degree in Business (MBA) from Southern Methodist University. He lives with his wife and two children in Austin Texas, the best place this side of Heaven.
Leading products/services sold through North American channel partners:
CellAdvisor, Certifier 10G/40G, OLTS-85, SmartClass Fiber, TBERD Family, WiFi Advisor, StrataSync, P5000i, HST, ONX
Partner organization's top accomplishments in the channel over the past year:
1. Launched an Automated Business Planning tool for our partners and channel managers to increase collaboration. This includes real time access to funnel, deal registration and marketing activities. We've seen immediate increase in Business Plan completions and better collaboration across all teams.
2. Created a plan to automate our Channel Operations.
3. Implemented key enhancements to our Stocking Program like rolling out Ship & Debit and our enhanced stock rotation policies. This has already resulted in increased stock turn.
Describe how your partner community has grown over the past year either in average revenue per partner or overall expansion of your partner base or in specific market segments:
The most significant growth in the VIAVI Velocity program has been revenue growth from stocking distributors.
Provide one example of how you personally worked to help or solve a problem for a solution provider over the last 12 months:
In my new role as Global Director of Channels at VIAVI, I am committed to improving the ease of how we do business with our partners and providing even more rewards to help our partners' business grow and thrive.
What one market force is having the biggest impact on your company's channel strategy for 2018 and how are you accommodating for it?
The networking world is becoming more virtualized. Applications, storage, processing, and interconnections between resources, companies, buyers and sellers - all of it is transitioning into data centers, a.k.a. "The Cloud." For companies that help solve communications problems adapting to this "brave new network world" is a life or death issue. VIAVI is bringing our technology to this environment in a strategy called NITRO, where our partners will be able to offer our solutions in a virtualized delivery model. Read more about the VIAVI NITRO strategy here: https://www.viavisolutions.com/en-us/news-releases/viavi-launches-nitro-network-integrated-test-real-time-analytics-and-optimization-mobile-fiber-cable
What are your top channel goals for 2018?
Launch new certifications and/or partner levels,Improve partner technical skills,Improve partner sales skills
Describe how your organization's strategy around channel Market Development Funds (MDF) is changing in 2018 compared to last year.:
The VIAVI Velocity Partner Program has two tiers that accrue MDF: Premier and Elite. This program is one of the richest programs of any within our industry with dedicated program management and marketing staff to help VIAVI partners get the most potential from this benefit. The program strategy is helping VIAVI partners develop business opportunities that are trackable from discovery to close. For 2018, this program will continue the same strategic direction with no major changes, except for tighter reporting requirements on ROI performance on the part of the partners.
Name the single most innovative initiative for which you and/or your team were responsible in 2017 and describe its impact on your partner community.:
Ship & Debit: This has resulted in increased levels of distributor stocking of VIAVI solutions. VIAVI partners that stock NOW can leverage warehouse inventory if VIAVI announces a price reduction. Now a stocking distributor has reduced risk of investing in VIAVI inventory. As a result, VIAVI is winning a greater share of end-user business because more VIAVI gear is available to "ship now." It's a virtuous cycle benefiting everyone involved: VIAVI "de-risked" our distributors, our distributors have increased their stocking, and our end user customers have next day availability of VIAVI technology.
What were the key channel/partner investments you made over the past year?
1. Inclusion of "Acceleration Fund" as part of our Velocity Partner Program. The fund is designed for all partners in our program and allows any partners to come forward with a growth idea and plan. If the idea is aligned to our joint strategy, VIAVI will approve and fund it through discretionary marketing budget. This provides flexibility and allows our partners to think big and hunt for new business. 2. A self-service marketing automation tool to help boost marketing reach, especially for smaller Solutions Provider partners with limited marketing capabilities. 3. Formalization of Stock Rotation clauses for stocking distributors.
What is the best piece of business-related advice you've ever been given and who gave it to you?
"Be yourself, no matter what. Everything else will work out fine." Was given to me by the CFO of a telco I worked for a long, long time ago
What is the best business book you read this year and why?
The two best business books I've read recently are: "The Challenger Sale" by Dixon and Adamson Why: It shows how teaching insights gives relevancy for solving problems, rather than the traditional features -vs- price approach to selling. "Outliers" by Malcolm Gladwell Why: This book shows how hard work and being in the right place at the right time have played out in recent business history. It proves that there is nothing more powerful than hard work and yet when hard work intersects with being in the right place at the right time creates modern day celebrities.
What's one item on your bucket list and why is it on there?
This is tough question. Everything I've wanted to accomplish in my life, whether significant or sublime, has happened for me. I have no unmet needs. I think if there were anything that I would do if I had unlimited resources would be to pursue an PhD in Economics at the University of Chicago.
Unedited Content Provided By Vendors
Printer-friendly version
Email this CRN article