Printer-friendly version
Email this CRN article
Neal Bradbury
Senior Director of MSP Business Development, Barracuda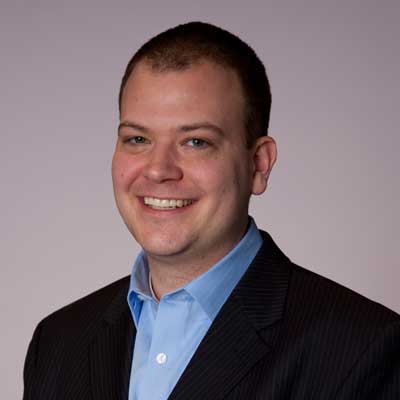 Fun Facts: (Click any link for similar Chiefs.)
Knows How To Build A Computer From Scratch
Has A Type A Personality
Has Recently Done Volunteer Work
Uses A Smart Watch
Loves To Take Photographs
Loves To Ski
Always Wanted To Be A CEO
Number of years in current channel chief role:
5
Number of years with the company:
15
Number of years involved with indirect sales:
15
Twitter handle:
@nealbradbury
Number of Twitter followers:
180
Worldwide Channel Partners:
N/A
North American Channel Partners:
N/A
Number of employees in channel organization:
N/A
Reports to:
Brian Babineau, Senior Vice President and General Manager, Barra
Does that individual report to the CEO/president:
Yes
Are You The Highest-Ranking Channel Executive In Your Organization?
No
Highest-Ranking Channel Executive:
Brian Babineau, Senior Vice President and General Manager, Barra
Do you expect your channel sales as a percentage of your company's overall sales to increase, stay the same or decrease in the next year?
Stay the Same
Do you expect the number of channel partners you work with to increase, stay about the same or decrease in the next year?
Increase
Organization's 2018 budget for MDF compared to 2017 is:
I don't know
Channel Chief Bio and Background:
In 2003, Neal Bradbury co-founded Intronis, and was part of the team that successfully sold the company to Barracuda in 2015. Currently, Neal serves as Senior Director of Business Development for Barracuda MSP, formerly Intronis MSP Solutions by Barracuda. As the MSP-dedicated business unit of Barracuda, Barracuda MSP enables IT managed service providers to offer multi-layered security and data protection services to their customers through our award-winning products and purpose-built MSP platform. Neal's past experience also includes Hasbro Inc. and General Dynamics Electric Boat, where he was a Systems Engineer working on combat systems of the Virginia-class submarine. Neal has a Bachelor of Science degree in Electrical Engineering from Worcester Polytechnic Institute.
Leading products/services sold through North American channel partners:
• Barracuda NextGen Firewall -- MSP • Barracuda Backup - MSP • Barracuda Intronis Backup -- MSP • Barracuda Essentials for Office 365 -- MSP • Barracuda Essentials for Email Security -- MSP • Managed NextGen Firewall • Managed Barracuda Backup • Managed Intronis Backup and Services
Partner organization's top accomplishments in the channel over the past year:
• Announced the launch of a new brand name, Barracuda MSP, which reflects Barracuda's growing commitment to the IT channel and our continued investment in the success of MSP partners in the U.S., Canada, and overseas. • Expanded and upgraded product offerings to include: o An enhanced ECHOplatform solution that centralizes and streamlines management of Barracuda security and data protection solutions for new and existing MSP partners. o Managed Firewall and Managed Backup Appliance services that expand on Barracuda's award-winning technology solutions through 24/7/365 monitoring and management, enabling MSPs to offer security and data protection to customers while freeing up and supplementing their MSP team. o Barracuda Backup LiveBoot 2.0, which expands Cloud LiveBoot to include the ability to rapidly spin up Microsoft Hyper-V environments in the Barracuda Cloud, and reduces boot times to minimize downtime in VMware vSphere and Hyper-V environments. o Virtual and public cloud firewalls that leverage Barracuda's award-winning technology, going beyond traditional next-generation security to performance and connectivity for an efficient and economical way to safely enable virtual and cloud-based environments. • Launched two new educational programs -- SmarterMSP.com and Ready, Set, Managed! -- to help IT channel providers successfully deliver managed services.
Describe how your partner community has grown over the past year either in average revenue per partner or overall expansion of your partner base or in specific market segments:
With cyber threats from advanced malware, ransomware, zero-day exploits, phishing, etc. on the rise, Barracuda MSP has seen partners begin to shift their focus from backup and recovery tactics, to the detection and prevention of these and other types of threats. Today, an increasing number of MSPs are looking to expand into managed security services. According to a recent study by The 2112 Group, in fact, only 15 percent currently offer security services, but 62 percent are planning to add those services in the next 12 months.
Provide one example of how you personally worked to help or solve a problem for a solution provider over the last 12 months:
One of our partners bought an MSP and was trying to grow the business, but soon began experiencing some significant challenges related to staff attrition. As a result, customer backups were failing and the partner needed help. Through Managed Intronis Backup Services from Barracuda MSP, we were able to mitigate these challenges. With a dedicated Professional Services Engineer from Barracuda MSP now managing customer backups, the partner is able to focus on growing their business, while we ensure that customer data is being protected.
What one market force is having the biggest impact on your company's channel strategy for 2018 and how are you accommodating for it?
IT security and business continuity are top priorities for businesses of all sizes. To stay relevant and competitive, MSPs must embrace both IT security and data protection. A recent study by The 2112 Group shows only 15% of channel companies currently offer security services, but 62% are planning to add them in the next 12 months. With more than 90% of phishing emails containing ransomware, MSPs must take a multi-layered security approach. To help our MSP partners achieve this, we are continuing to expand our portfolio of backup appliances, firewalls, and enhanced security and backup for Office 365.
What are your top channel goals for 2018?
Other (please specify)
Other top channel goals for 2018:
Increase our integrations with RMMS and PSAs; build up our professional services arm and increase the adoption of our managed services among our partners that don 't have capability to offer these types of services on their own.
Describe how your organization's strategy around channel Market Development Funds (MDF) is changing in 2018 compared to last year.:
Over the past year, we've seen increased success in joint marketing ventures with our MSP partners. In the coming year, we are planning to make additional investments that are designed to expand those efforts and drive mutual success for Barracuda MSP and our channel partners.
Name the single most innovative initiative for which you and/or your team were responsible in 2017 and describe its impact on your partner community.:
Perhaps our most innovative initiative in 2017 was our amplified focus on the MSP market with the unveiling of our new brand -- Barracuda MSP. With the launch of our new brand, we also made enhancements to ECHOplatform, centralizing and streamlining the management of Barracuda security and data protection solutions for new and existing MSP partners.
What were the key channel/partner investments you made over the past year?
To complement its award-winning support, we introduced two new educational initiatives in 2017: o SmarterMSP.com -- A global destination website to help MSPs improve their business and stay current with IT channel industry trends. o Ready, Set, Managed! -- An exclusive, interactive educational and networking program for VARs and MSPs to learn best practices for successfully growing their managed services operations. In 2017, we also introduced a new version of ECHOplatform, which now enables partners to easily provision and activate Barracuda Backup appliances, Essentials for Office 365, and Email Security products, all from within a single, MSP-focused interface.
What honors, awards or commendations - professional or personal - have you won over the past year?
In 2017, I was recognized as a CRN Channel Chief.
What is the best piece of business-related advice you've ever been given and who gave it to you?
The best business-related advice I've ever been given was from Rick Faulk, former CEO of Intronis who told me to "Be first or be different."
What is the best business book you read this year and why?
"Winning" by Jack Welch because I'm always looking to expand my knowledge of business and learn new things.
What's one item on your bucket list and why is it on there?
One item on my bucket list would be to rent an RV and see some of the top national parks including Mt. Rushmore and the Grand Canyon. It is on my list because I would love the opportunity to explore the country and share this experience with my kids.
Unedited Content Provided By Vendors
Printer-friendly version
Email this CRN article