Printer-friendly version
Email this CRN article
Victor Baez
Vice President, WW Channels, Carbon Black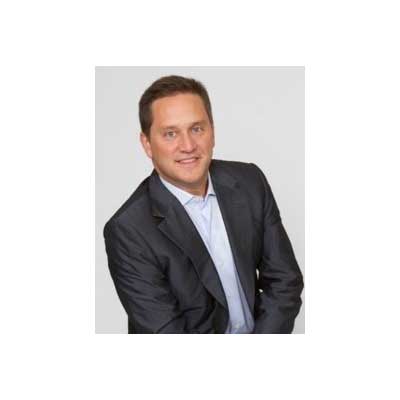 Fun Facts: (Click any link for similar Chiefs.)
Has An Advanced Degree
Has An MBA
Has A Type A Personality
Has Gone Skydiving
Loves To Ski
Always Wanted To Be A CEO
Number of years in current channel chief role:
0.16
Number of years with the company:
0.16
Number of years involved with indirect sales:
20
Worldwide Channel Partners:
N/A
North American Channel Partners:
N/A
Number of employees in channel organization:
30
Reports to:
Thomas Hansen, Chief Revenue Officer
Does that individual report to the CEO/president:
1 level below CEO
Are You The Highest-Ranking Channel Executive In Your Organization?
Yes
Do you expect your channel sales as a percentage of your company's overall sales to increase, stay the same or decrease in the next year?
Stay the Same
Do you expect the number of channel partners you work with to increase, stay about the same or decrease in the next year?
Increase
Organization's 2018 budget for MDF compared to 2017 is:
Increasing
Channel Chief Bio and Background:
An executive with over 20 years of experience developing channel organizations across multiple geographies and industries, Victor has worked in companies such as Tech Data and Microsoft and joins Carbon Black with the mission of strengthening the channel ecosystem and accelerating global expansion.
Leading products/services sold through North American channel partners:
Cb Protection Cb Response Cb Defense
Partner organization's top accomplishments in the channel over the past year:
CDW Silver Partner of the Year 100% YoY growth in active partners Expansion into global markets
Describe how your partner community has grown over the past year either in average revenue per partner or overall expansion of your partner base or in specific market segments:
We experienced over 100% growth in number of active partners and 50% growth in average yield per partner.
Provide one example of how you personally worked to help or solve a problem for a solution provider over the last 12 months:
N/A
What one market force is having the biggest impact on your company's channel strategy for 2018 and how are you accommodating for it?
The need to integrate security solutions across multiple infrastructure environments yet always protecting the end point. Partners will need an understanding beyond traditional AV concept and focus on customer topology and how the endpoint protection strategy will address customer needs. Our channel strategy is to enable, enable and enable!
What are your top channel goals for 2018?
Focus on a small number of elite partners,Launch new/revamp existing channel program,Improve partner technical skills
Describe how your organization's strategy around channel Market Development Funds (MDF) is changing in 2018 compared to last year.:
No changes.
Name the single most innovative initiative for which you and/or your team were responsible in 2017 and describe its impact on your partner community.:
Structuring of Deal Registration program which led to acceleration in channel sales and engagement.
What were the key channel/partner investments you made over the past year?
Growth of channel team Onboarding of Arrow as distributor Hiring of Channel technical resources
What honors, awards or commendations - professional or personal - have you won over the past year?
N/A
What is the best piece of business-related advice you've ever been given and who gave it to you?
"good things happen to good people." Tony Ibarguen (Tech Data COO in late 90's)
What is the best business book you read this year and why?
Team of Teams by General Stanley McChrsytal. It illustrates the need for teams to stay in constant communication, nimble and leverage the work of others, even it outside your immediate organization (i.e. channel).
What's one item on your bucket list and why is it on there?
N/A
Unedited Content Provided By Vendors
Printer-friendly version
Email this CRN article