Printer-friendly version
Email this CRN article
Ralph J. Nimergood
VP, WW Channel Strategy, Programs & Planning, Commvault
One of our "50 Most Influential Channel Chiefs"
A Video Message From Ralph J. Nimergood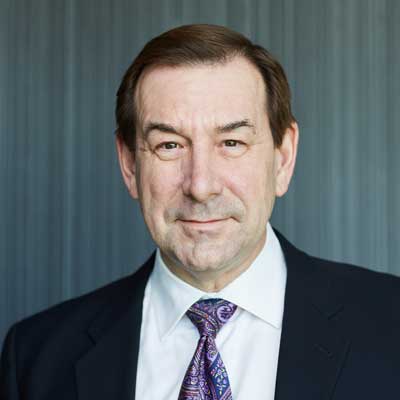 Fun Facts: (Click any link for similar Chiefs.)
Has A Type A Personality
Is Addicted To Chocolate
Uses A Smart Watch
Has Gone Skydiving
Loves To Ski
Number of years in current channel chief role:
5.3
Number of years with the company:
5.3
Number of years involved with indirect sales:
25
Worldwide Channel Partners:
4000
North American Channel Partners:
800
Number of employees in channel organization:
200
Reports to:
Owen Taraniuk, VP WW Partnerships & Market Development
Does that individual report to the CEO/president:
Owen is one level removed from Bob Hammer, Commvault's CEO/president.
Are You The Highest-Ranking Channel Executive In Your Organization?
No
Highest-Ranking Channel Executive:
Owen Taraniuk
Do you expect your channel sales as a percentage of your company's overall sales to increase, stay the same or decrease in the next year?
Increase
Do you expect the number of channel partners you work with to increase, stay about the same or decrease in the next year?
Increase
Organization's 2018 budget for MDF compared to 2017 is:
Increasing
Channel Chief Bio and Background:
Ralph Nimergood is a recognized industry channel leader who has extensive global indirect route to market experience across VAR, Distribution, GSI, SP, Cloud, and Alliances. As a part of the Commvault executive team, he is focused on developing and continually evolving our indirect route-to-market strategy as well as prioritizing the company's Go-To-Market key initiatives. He is also responsible for the overall programmatic development and rules of governance for our award winning channel partner program (Partner Advantage). In a time where information technology is on the decline and data technology is the way of the future, he's played a key role in connecting this trend to the focus and skill sets of Commvault's partner ecosystem. Ralph has a demonstrated progression of experience, success and responsibility leading Partner & Alliances functions as senior levels at the Hewlett-Packard Co., Cisco and Commvault. Over the course of his career Ralph has led direct sales, outsourcing services sales, and several partner & alliances "channel chief" functions. This includes leading the North American Channel organization for HP, the Global Partner Organization at Cisco and now the WW Channel and Alliance Organization at Commvault. Ralph has been recognized as amongst the top "channel chiefs" for the last three years by CRN as well as their "most influential channel chiefs" in 2017 and looks forward to continuing this streak in 2018. Please refer to Ralph's LinkedIn profile for additional information at www.linkedin.com/in/ralphnimergood
Leading products/services sold through North American channel partners:
Commvault's software applications portfolio; built upon the Commvault Data Platform and our Service Advantage professional services program, provides partners with the products and services training to address a range of customer data protection needs with openness and flexibility. Through partnerships, and our HyperScaleTM Appliance, we deliver data protection and lower costs from SMB to Global companies. Including innovations in: On premise hyper and converged environments including hybrid, private, and public clouds supporting migration of workloads into the cloud Simplifying native moves for DR Transforming archives, and Data lifecycle governance Packaged point data protection solutions for virtual, physical, end point, e-discover
Partner organization's top accomplishments in the channel over the past year:
The past year continued to have key channel accomplishments for Commvault's partner strategy: The continued broadening of our alliances relationships and activity, including the creation of the "ScaleProtectTM for Cisco UCS" offering whereby Cisco is reselling a jointly validated solution and a comprehensive GTM approach. I played a lead role in the negotiation of the contract and securing endorsement from senior Cisco leadership. Our redesigned distribution reward system under our Partner Advantage program framework. Restructured reward system to focus our distributors against specific partner segments with specific solution offerings. I led the team who architected this initiative and contributed to the construction, socialization and ultimate GTM roll out. Our HyperScale focus which was inclusive of both the HyperScale validated designs into 7 OEMs and Commvault's HyperScaleTM appliance released to the channel. This required extensive cross functional collaboration, the creation of specific enablement, promotions, and spiffs. My team and I were accountable for the WW launch into the channel, with a very enthusiastic response from our partners as measured by early funnel build and enablement participation.
Describe how your partner community has grown over the past year either in average revenue per partner or overall expansion of your partner base or in specific market segments:
The productivity of our Partner's revenue per partner has increased into strong double digits over the past 12 months. Additionally, we have significantly increased both the number of partners and number of "active partners," especially in our APAC and EMEA markets. We have also significantly grown our relevance and GTM stickiness with the Global GSI community, our SPs and global alliance partners, which has translated into high growth rates with these partner segments, with the business attributed to both of these partner classes growing in the high double digits in the past year.
Provide one example of how you personally worked to help or solve a problem for a solution provider over the last 12 months:
I worked through an opportunity in Europe where a partner was engaging in good faith, but was "disintermediated" by a large services company who incorporated the channel partner's opportunity into a larger multi-year deal. While the large services company was not trying to harm the reseller, it was an unintended consequence. I engineered a solution recognizing the partner's contribution and brokered a relationship between the two companies creating a future revenue source for the partner as a sub-contractor to the large services organization. I created a near term and on-going win for the partner solidifying Commvault's brand with the partner.
What one market force is having the biggest impact on your company's channel strategy for 2018 and how are you accommodating for it?
"Location independent computing," which is the use of multiple clouds, data centers, end user computing and the ability to index, move, manage, protect and derive insights from the data, no matter where it lives. This has impacted channel strategy as most partners are operating as resell, managed, professional services, influencers across multiple consumption and form factor models. We incorporated this into our 2018 Partner Advantage program framework to provide recognition of the selling, consumption and roles our partners play. We built the best data management solution that makes it easy for our partners to incorporate Commvault into all these models.
What are your top channel goals for 2018?
Migrate partners to cloud solutions,Increase the amount of recurring revenue going through partners,Increase the amount of net new accounts coming through partners
Describe how your organization's strategy around channel Market Development Funds (MDF) is changing in 2018 compared to last year.:
Our 2018 MDF strategy is to become more proactive and forward thinking with our partners around a true annual spend based upon a validated marketing plan. We have hardened our processes with our MarketBuilder and Velocity Partners to develop at the beginning of the year, a four quarter spending plan and formal review and "pre-approval" of that annual plan. We then do quarter adjustments, versus building only quarterly plans. This is increasing the ROI and the execution of marketing with our partners. We are also becoming more adept at marrying the partner demand plans with Commvault's own annual marketing priorities.
Name the single most innovative initiative for which you and/or your team were responsible in 2017 and describe its impact on your partner community.:
The biggest innovation was the "Key Initiative Selling Motion" or KIs. KIs created a catalyst and galvanizing force bringing together our largest Global Alliances (Cisco, HDS, Microsoft, AWS, etc.), best VAR partners, and partner and Field Sales Force. We first built compelling joint solution plays with each of the alliance partners (the offer). Then developed a list from the alliance partners identifying which accounts they wanted to partner with Commvault. We vetted this with our analytics and established ~2,000 target accounts that were segmented by alliance, geography and VAR partners. We developed a structured methodology for "orientation of the joint KI" for our respective fields and partners. We built the market to collateral for partner and customers around the joint solutions and a milestone oriented dashboard, which is "pre-opportunity," but folds into our SFDC system and launched across four alliances 5 months ago. This focused sales motion, with a transparent sales dashboard, created strong momentum of funnel inflow for us and our partners and built a natural extension play for VAR partners against some of their large product lines. This initiative created a strong alignment of purpose, excitement and resulted in strong uptick in funnel and engagement with our ecosystem.
What were the key channel/partner investments you made over the past year?
• Our investment in direct partner touch, both sales and technical support - Our investments in our reward system for the "middle tier" partners - Our build out of both program, solutions and packaging of solutions for our service provider partners - Investment in improving "Partner Experience" with several partner portal, enablement and marketing platform investments
What honors, awards or commendations - professional or personal - have you won over the past year?
2015 CRN Channel Chief List 2016 CRN Channel Chief List 2017 CRN Channel Chief List 2017 Most Influential Channel Chief 2014 CRN 5 Star Partner Program Award 2015 CRN 5 Star Partner Program Award 2016 CRN 5 Star Partner Program Award 2017 CRN 5 Star Partner Program Award 2016 Coolest Cloud Vendors CRN 2017 Coolest Cloud Vendors CRN
What is the best piece of business-related advice you've ever been given and who gave it to you?
To be successful in business you must develop and maintain a personal brand. A brand built on strong character and integrity that is always focused on "win/win" outcomes with partners and customers. Companies can recover from a bad experience, but individuals cannot as easily. So make sure you always are judicious in your representation of value and always over deliver. Advice was provided by my first manager early in my career when I was employed by Hewlett-Packard (The Palo Alto Company).
What is the best business book you read this year and why?
"Hit Refresh" by Satya Nadella. While some of his personal journey from India was hard for me to wade through, at its core it talks about personal and organizational transformation. Gave insight into rediscovering your own core values, your companies and how to drive alignment to transform a company within my industry. Like Jamie Dimon referenced in my last year submission, I am a big fan of the way Satya has led Microsoft. Relentless in his pursuit and clarity of vision and commitment to where he wants to lead the company.
What's one item on your bucket list and why is it on there?
I would like to take a leisurely trip across Europe where I can retrace my family heritage in Germany and Hungary. While I have traveled extensively around the world, I have not had the opportunity to do that as a tourist, where my express purpose is a two-three week "personal time" to really take in the sights and sounds of Europe with a portion of time exploring my historical roots.
Unedited Content Provided By Vendors
Printer-friendly version
Email this CRN article