Printer-friendly version
Email this CRN article
Mary Campbell
Vice President of Marketing, D&H Distributing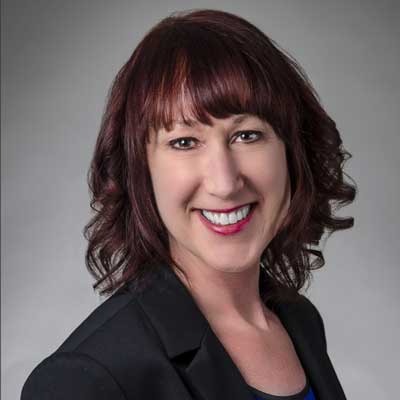 Fun Facts: (Click any link for similar Chiefs.)
Has A Type A Personality
Is Addicted To Chocolate
Loves To Take Photographs
Plays Piano
Loves To Ski
Always Wanted To Be A CEO
Number of years in current channel chief role:
9
Number of years with the company:
14
Number of years involved with indirect sales:
19
Worldwide Channel Partners:
24000
North American Channel Partners:
21000
Number of employees in channel organization:
1200
Reports to:
Co-president Dan Schwab
Does that individual report to the CEO/president:
Yes
Are You The Highest-Ranking Channel Executive In Your Organization?
No
Highest-Ranking Channel Executive:
Michael Schwab and Dan Schwab are the company's top executives.
Do you expect your channel sales as a percentage of your company's overall sales to increase, stay the same or decrease in the next year?
Increase
Do you expect the number of channel partners you work with to increase, stay about the same or decrease in the next year?
Increase
Organization's 2018 budget for MDF compared to 2017 is:
Increasing
Channel Chief Bio and Background:
Mary Campbell began her marketing career serving the small business community early in the 1990s, when she worked as a director for a luxury Florida homebuilder. She worked in coordination with the Association of Builders and a list of contractors and home installers in what would develop into the digital home marketplace. She then ran her own small business marketing agency, including the steady production of retail-focused marketing catalogs and materials. Mary spent six years in the marketing department for another broadline distributor before joining D&H as director of marketing in 2004, and was named vice president of marketing at D&H in 2008. Mary's experience in the small businesses marketplace honed her instincts regarding the specific needs of the SMB resellers, dealers, integrators, retailers, and etailers that make up D&H Distributing's customer base. She has been dedicated to creating cost-effective, ongoing marketing strategies and programs ever since, which empower VARs to become technology advisors for their small business clientele. Mary was recently named one of the "CE Leaders Who Rock" by Dealerscope magazine. She has appeared on the Channel Chiefs list since 2009, and CRN's Power Women of the Channel list since 2010.
Leading products/services sold through North American channel partners:
Servers Clients Networking and infrastructure hardware Cloud based solutions Software and licensing Storage Security (physical and network-based) VoIP/unified communications Printing/document imaging IoT
Partner organization's top accomplishments in the channel over the past year:
Mary oversees a series of marketing enablement programs intrinsic to D&H's latest VAR value proposition, including a Customer Advertising Services program, provided through its Partner Services Marketing offering. The team works directly with VARs to create demand-generating campaigns and materials. In addition, the team has created brandable, downloadable marketing brochures focusing on key technologies, e.g., virtual reality and augmented reality solutions, server solutions, and cyber security; and a 16-page Holiday Guide that organizes close to 60 products into categories. Mary's team directs an ongoing effort to maximize D&H's social media platforms, specialized customer newsletters, and digital services offerings to support the company's customer communities. This dynamic messaging ecosystem promotes D&H's VAR education effort, apprising customers of new trainings, deals, events, and market opportunities. Mary's team has guided the evolution of D&H's trade event schedule, as it transitioned from selling events to education-oriented events, providing more of an emphasis on training, product information, and customer engagement. Additions this year included a new Connected Home/Digital Office center hall exhibit, plus premier vendor booths for major partners, which helped redefine the flow of traffic on the exhibit hall floor.
Describe how your partner community has grown over the past year either in average revenue per partner or overall expansion of your partner base or in specific market segments:
Growth has again exceeded the general industry average for distribution, with double digit gains in many categories. The most recent growth categories D&H has seen includes server, mobility, networking, licensing, motherboards, and desktops. The company is rapidly adding personnel in both inside and outside sales, at the executive level and throughout the company, in departments ranging from customer-facing positions to internal departments.
Provide one example of how you personally worked to help or solve a problem for a solution provider over the last 12 months:
The Partner Marketing Services program allows Mary and the team to allocate specific funds to resellers, providing materials such as trade show signage, lead generation materials, and more specific to a particular vendor or SMB technology category. It empowers D&H to work hand-in-hand with those reseller partners to increase business relative to the targeted products, e.g., Cisco wireless solutions or HP's SMB product line.
What one market force is having the biggest impact on your company's channel strategy for 2018 and how are you accommodating for it?
D&H has taken a strategic approach to vertical markets to give its VARs an edge. Distribution has historically catered to horizontal markets, offering network infrastructure, power protection, servers, client devices, and software that runs across many different kinds of industries. Yet the needs of VARs are becoming more sophisticated, leading many to approach their traditional broadline distributors for support. Distributors can help them by catering a specific set of replicable solutions and materials to address different growing markets, such as VR products in education, or digital signage in SMB.
What are your top channel goals for 2018?
Add more qualified partners,Migrate partners to cloud solutions,Improve partner profitability
Describe how your organization's strategy around channel Market Development Funds (MDF) is changing in 2018 compared to last year.:
D&H considers MDF funds an integral part of its greater enablement strategy, supporting resellers in conjunction with its vendors through its Partner Services Marketing program. Allocated funds allow D&H to work directly with solution providers in the field, creating tailored ad campaigns, marketing assets, and sales strategies for individual VARs. These campaigns focus on the VAR's unique strengths, and support or even direct their growth. These efforts have a significant impact on the reseller's ability to market products associated with certain vendors and technologies, increasing their penetration in emerging areas in partnership with key channel manufacturers.
Name the single most innovative initiative for which you and/or your team were responsible in 2017 and describe its impact on your partner community.:
Mary's marketing team was responsible for developing specific marketing materials that teach resellers to communicate sales messaging on specific solutions. E.g., materials that show how D&H's new virtual reality and augmented reality offerings enhance the classroom experience through the Google Expeditions app, in addition to 3D computing techniques, and how these techniques contribute to STEM and STEAM curricula. The team devised sales sheets that break-out the complex virtual reality sales bundles, and additional material explaining the details of the STEM and STEAM educational initiatives, plus Partner Services Marketing brochure templates promoting these solutions. In addition, the team developed a D&H Solutions Lab training session which included demos of 3D printing and Google Expeditions-based immersive classroom technology experiences using tablets and VR headsets.
What were the key channel/partner investments you made over the past year?
Mary's team has invested in creating new Partner Marketing Services materials and complementary Solutions Lab trainings to continually enhance its library of on-demand and downloadable resources for VARs. D&H added a new Chicago-area trade show event, in which Mary's show team was integrally involved. It also added a new event and a new warehouse facility in Vancouver, Canada. The distributor added a Connected Home and Digital Office booth for its trade events featuring networking automation, plus added "Premier" booths to spotlight major partners. These D&H trade venues have transitioned from being sales-based events to education- and engagement-focused events
What honors, awards or commendations - professional or personal - have you won over the past year?
Leaders Who Rock, Dealerscope, 2017 Power Women of the Channel, CRN, 2017 Channel Chiefs, CRN, 2017
What is the best piece of business-related advice you've ever been given and who gave it to you?
Don't pretend you know it all. To make the most educated decision, pull in the people you need that know the subject matter better. Those who like to fool, look like fools.
What is the best business book you read this year and why?
Life is Tremendous, by Charlie "Tremendous" Jones. It was published in 1968, but it's highly relevant for any leader, since it reviews the personal qualities necessary to develop into a great leader, manager, and role model. I have a copy from 1968 that Jones signed to my father, who at the time was the owner and president of a large real estate firm in Florida. I recently showed it to his daughter, Tracey Jones, at a women's business event. It was a touching moment when we read the inscription to my dad from her dad so many years ago.
What's one item on your bucket list and why is it on there?
A trip on the Orient Express. This sounds like a once-in-a-lifetime travel experience, to take a luxurious train trip to a highly desired destination. Although I don't want my experience to be like Agatha Christie's "Murder on the Orient Express."
Unedited Content Provided By Vendors
Printer-friendly version
Email this CRN article