XChange Solution Provider 2017
CRN presents its XChange Solution Provider 2017 coverage, a collection of the news and analysis coming out the year's biggest IT channel conference.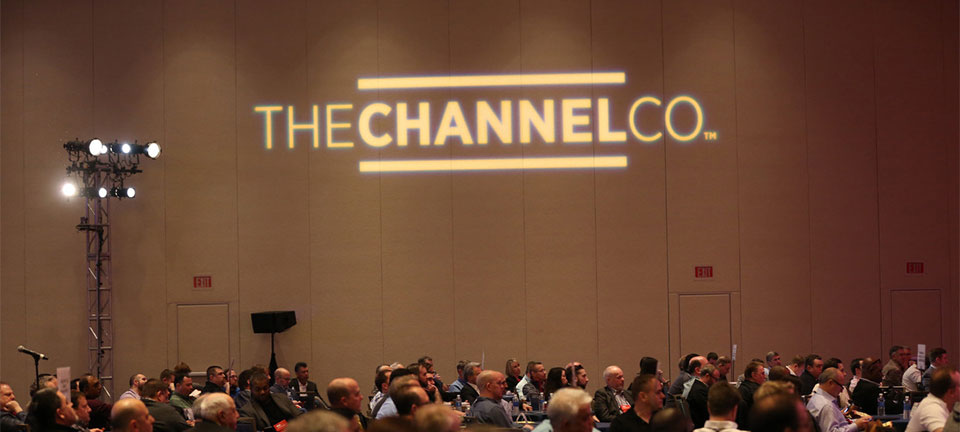 CRN is live in the nation's capital for XChange Solution Provider 2017.
Get all of CRN's coverage of the event here and follow along on Twitter at #XSP17.
XChange Panel: Partners Need To Get With The Digital Marketing Program
At this week's XChange Solution Provider 2017 conference, a panel of digital marketing superstars offered solution providers tips and advice to generate leads in today's digital marketing world.
Cloud Services, Recurring Revenues Help HPE's Hybrid Server Stand Out
HPE's director of partner development, Blaine Raddon, touted the company's new ProLiant Easy Connect Managed Hybrid Server as "the base platform" on which partners can build services.
XChange: Solution Providers Need To Go Back To Consultative Roots To Keep Up With The Cloud
'Customers are trying to navigate rough seas … and too many in the channel are relying on outdated business models,' LogicMonitor's David Powell tells an XChange audience.
Encrypted Attacks Create New Security Worry For Partners, Enterprises
As more companies embrace encryption technologies to protect their critical data, they need to stay aware of threats that can be hiding in encrypted traffic, Ixia Director of Channels Engineering Alexander Karstens said at XChange Solution Provider 2017 in National Harbor, Md.
Dell EMC's Wilson Lays Out Path To Partner Profitability, Spotlighting $150M Channel Investment
Dell EMC's global channel marketing leader, Mary Catherine Wilson, spoke at CRN's XChange Solution Provider conference on Sunday about ways partners can boost profitability in 2017.
Pax8 Executive: Solution Providers Must Lower Customer Onboarding Costs, Bundle Products To Win In The Cloud
The most successful channel partners in the cloud have minimized customer acquisition costs, bundled offerings together and delivered stupendous post-sales support, said Ryan Walsh of Pax8.
XChange: The 'Fractured' Internet Of Things Market Desperately Needs Channel Players
Customers need solution providers who can listen to their specific needs and address them with a solution leveraging products from an array of vendors, says IoT Advisory Group's Stephen DiFranco.
Growth, Fragmentation, Big Buyers Make IT Channel Attractive For Private Equity
High levels of fragmentation, market-leading organic growth, and the presence of rich strategic acquirers like IBM and Accenture make the channel ripe for investment, said Clarivest Group and Pamlico Capital executives here at XChange Solution Provider 2017.
XChange: Positive Company Culture A Revenue Driver For Solution Provider Organizations
A positive company culture with engaged employees can translate into better business outcomes, Isbrea Culture Advisors' CEO tells solution providers at XChange Solution Provider 2017.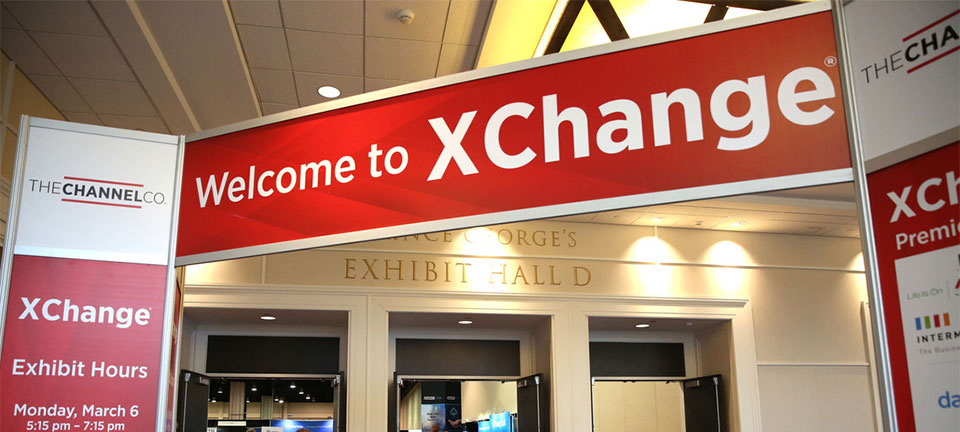 For MSPs, Good Sales Enablement Is All About Educating, Training Key Stakeholders
An effective sales enablement team has dedicated resources, a clear sense of purpose and a commitment to educating salespeople and clients, Gary Elliott of Magna5 told XChange Solution Provider 2017 attendees.
Intermedia Driving Partner Profitability With Broad Portfolio Of Cloud Security, Voice Services
Intermedia has doubled down on its voice and file backup and synchronization capabilities to help partners diversify their revenue stream, executives said during XChange Solution Provider 2017.
Channel Partners Kept Ruckus Sales Steady While Its Future Was Up In The Air
The reason why Ruckus Wireless is still a viable company after two acquisitions over the past 18 months is because of its channel partners, said Ruckus executive Shawn Lucas at CRN's XChange Solution Provider 2017.
NPD Analyst: Security Offers Big Opportunities For The IT Channel
For an IT channel that is already on the rise, security is one of the hottest areas for investment, NPD Director, Industry Analysis, Commercial Technology Michael Diamond said at XChange Solution Provider 2017.
Launchbox CEO: Solution Providers That Don't Leverage Millennial Employees Will Lose
Dan Negroni, CEO of a company focused on helping businesses bridge the millennial gap, tells an audience at XChange how to tap into the unique strengths of these employees.
XChange: 8 Security Trends Affecting The Midmarket
Take a look at eight midmarket security trends, including around endpoint security, network security, Internet of Things security and more.
XChange: Channel Can Be Disruptive By Turning Best Practices On Their Heads
Luke Williams, executive director of New York University's Berkeley Center for Innovation and Entrepreneurship, told channel partners at XChange Solution Provider 2017 that they need to look at their best practices with a critical eye in order to trigger disruptive change.
DLT's Alan Marc Smith: Solution Providers Must Prepare For The Inevitable Rise Of Subscription Services
DLT Solutions' CEO Alan Marc Smith told partners they must start preparing to take in more recurring revenue as more businesses embrace cloud and services-based solutions at Xchange Solution Provider 2017.
Quantifying Risk: How To Have The Right Conversation About Security To Increase Sales
If solution providers want to make the business case for security to their clients, they need to have the right kind of conversation about risk, Director and Chief Economist of the U.S. Cyber Consequences Unit Scott Borg told attendees of the 2017 XChange Security University.
CRN Exclusive: Extreme Networks To Launch New SMB Switches
Extreme Networks is jumping into the SMB market with the launch of a new, low-end, cloud-managed switching line expected to become available for channel partners in April.
XChange: Solution Providers Need Architecture Approach To Succeed, Future-Proof Security Investments
An architectural approach to security means solution providers need to build and design something that brings together disparate systems in a uniform way, said security experts at XChange's Security University event.