Printer-friendly version
Email this CRN article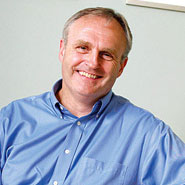 Niel Nickolaisen
About 10 years ago, some IT sales person must have hit a home run when he asked a CIO the question, "What keeps you up at night?" This sales person then told all other sales people how well this question worked, because about 90 percent of the people who call me start by asking this question. To save you all some time, here is my answer:
You probably don't really want to know what keeps me up at night because everything does!
I worry about the skills of my staff. I ponder what will happen to me if we have a security breach. I wonder if that huge project will really hit its date. I imagine what new technology is coming down the pike that will change everything (again). I think about succession planning and why I am the only one the organization thinks is strategic enough to do my job. I evaluate our operational excellence and list the many things we need to start doing even better than we do them today. I consider the books I should be reading and the things I should be learning -- if I just had the time. I question whether I still have the "stuff" to keep up with the pace of change. I shake with the fear that the next sales person that comes through my door will ask me what keeps me up at night.
[Related: 6 Surprising Stats About System Downtime]
But, most of all, I think of ways to make sure that my IT is faster than my internal and external customers.
With how quickly things are moving today, that is really fast. I need to make sure my current IT is a fine-tuned machine -- that we never have any downtime, we deliver all of our projects on time and on budget, we maintain great relationships, we do everything right the first time, we provide outstanding customer service, and we learn and improve every day. In addition, I need to anticipate the future needs of the organization and have those capabilities in place before anyone else knows we need them.
In today's technology-driven environment, speed is the key to my success. And, in today's technology-driven environment, the pace of change is accelerating, so I have to get even better at being fast.
How do I pull this off? One key to my success has been to be very selective about which battles I will fight. This means there are some battles I refuse to fight. For example, I only build systems that directly support how the organization creates competitive advantage. For everything else, I simplify processes and buy standardized, market-leading solutions. I also use service providers to implement best practices and free up my staff to work on the things that my organization does not yet know it will need. I actively look for partners and providers with a passion for helping me simplify and standardize almost everything I do. I take an initial meeting with those who can clearly and concisely tell me what they do better than anyone else -- and express this in terms of my operational excellence and speed goals. And I always meet with someone that one of my peers sends my way.
It is tough out there for us IT types. Keep that in mind when you package your solutions and don't remind me of that by asking me what keeps me up at night.
Niel Nickolaisen is the chief information officer for Western Governors University, an entirely nonprofit, online university. He holds a MS in engineering from MIT and a BS in physics from Utah State University. He is the author of "Stand Back and Deliver" and one of the founders of Accelinnova, a think tank focused on improving organizational and IT agility.
PUBLISHED FEB. 22, 2013
Printer-friendly version
Email this CRN article