Printer-friendly version
Email this CRN article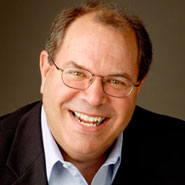 John Convery
At CRN's XChange Solution Provider conference in Orlando, Fla., earlier this month, a common theme surfaced that solution providers, vendors and analysts all agreed on: The importance of marketing to drive local brand awareness, growth and profits. Speaker after speaker referred to the growing prominence of the chief marketing officer as budget decisions shift from IT to marketing. In her keynote, Tiffani Bova, Gartner research vice president, stressed the importance of leading with marketing to drive brand awareness and sales. In his annual state of the market keynote, UBM Tech Channel CEO Robert Faletra spoke of the need for solution providers to target CMOs.
In today's IT world with all the competitive challenges solution providers face, leading with a marketing strategy should be your top priority. Leveraging strategic relationships to maximize your ability to expand brand awareness will make the difference in whether your business succeeds or fails.
As a former executive vice president of vendor relations and marketing, I want to share my story of how our marketing team built short- and long-term strategies and executed on those plans. Our team was nationally recognized for our innovative and forward-thinking marketing strategies that turned a local VAR from a "best kept secret" into one of the most well-known solution providers in North America.
Our first step was to hire a consulting firm to help develop the strategy. The strategy included branding, website development, local event strategies, calling campaigns, vendor and distributor engagement, giving back to the local community, and forming alliances with third-party resources to leverage their expertise. We didn't try to build everything as an internal process or "boil the ocean," but aimed to set goals and objectives with baby-step expectations for results. It's important not to "plan-to-plan" but to "plan to execute." Our methodology was to get the horse out of the barn and tweak as we went, striving for continuous improvement and results.
We then formed a small but very capable "tiger" team to execute on our marketing strategies. This team of four, all outsourced personnel, performed a variety of tasks, including website development, public relations, social media communication, events planning, Salesforce.com CRM for event invitation and follow-up, analytical assessments and evaluation. The point here is that even if you don't have the internal resources, you can build an effective marketing team as an outsourced resource. We also always leveraged the marketing resources of the manufacturer and distribution. This is a very cost-effective way to achieve your marketing goals and objectives and drive brand awareness.
NEXT: Home Field AdvantageOur marketing team led high-flying events targeting the local markets. Our strategy was always defined to increase awareness on our "home court." We leveraged our relationships with our strategic powerhouse alliance partners such as Microsoft, VMware, Apple and HP to build our brand awareness with a unique events strategy.
We held a variety of local events with some of the industry's power players, including HP's former CEO, Mark Hurd; Jeff Raikes, CEO of the Gates Foundation; Todd Bradley, executive vice president of HP's Printing and Personal Systems Group; Alan Mulally, CEO of the Ford Motor Company; and Pete Carroll, head coach for the Seattle Seahawks. Hurd, now Oracle's president, recently returned for an executive customer roundtable. In addition, we sponsored a customer appreciation event at a University of Washington football game each year, executed an aggressive campaign to reach local customers with local radio advertising, and used YouTube to communicate our message on energy management. We also held annual charity golf outings supporting organizations like the Fred Hutchinson Cancer Research Center and the Todd Stabelfeldt Foundation, and we participated in other events that supported many local nonprofits, including the Wounded Warrior Project, Special Olympics and Healthcare of the Future.
Our local awareness seeding strategies produced growth and profits. We grew our revenues by triple digits or 10X market by executing on some very basic and simple strategies. By partnering with the local business journal and sponsoring regional sports and other marketing events, our team was able to achieve tremendous results and heighten its visibility among our prospect base.
Marketing insight, performance, and forming strategic alliances with vendors and distributors make you stand out as a clear winner, and they help you leap frog your worthy competition. Today, more than ever, the CMO holds the power to drive brand awareness, relationship building, sales and customer satisfaction.
As a member of the CRN XChange advisory board, I'm planning an event and keynote to discuss my experience with local solution provider marketing before the XChange and XChange Public Sector events in Washington, D.C in August. I'm interested in sharing best practices, so reach out to me at john@johnconveryconsulting.com with your success stories.
John Convery is president and CEO of John Convery Consulting, a Seattle-based firm that enables technology manufacturers and their service provider partners to join forces for strategic planning, leveraging all partner programs to assure maximum profitability, enhanced marketing and sales performance. In addition, he is a member of the HP enterprise server, storage and networking advisory council, and serves on the UBM/CRN XChange and Best of Breed (BoB) advisory boards.
PUBLISHED, MARCH 29
Printer-friendly version
Email this CRN article