Printer-friendly version
Email this CRN article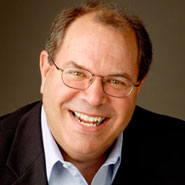 John Convery
In my last column, I focused on the power of online video in a solution provider's overall marketing strategy. This month, I examine a second vehicle to include in your marketing strategy: microsites.
Microsites associate solution provider partners more tightly with the vendor solutions they offer and implement for their client base. By definition, microsites are websites that are co-branded (typically with a major IT vendor and partner) and limited in focus compared to broader company sites.
Their major advantage is that solution providers can give highly concentrated messages about the value of their specific vendor-based solution, along with examples of success. This approach sets solution providers apart from their competition.
The microsite, a joint effort for the partner and its vendor, creates a solution brand featuring the exclusive products and services you provide. Prospects will be impressed by the strong partnership and get a more powerful message about the benefits you offer as well as exposure to the success of your solution as experienced by other customers.
Such a microsite lives within your main company website and offers your customers, prospects and sales professionals a co-branded, detailed representation of the value proposition and solutions offered. For example, I built this microsite for a solution provider and Hewlett-Packard partner.
With such a co-branded presence, a microsite allows people to better understand your unique value with a given type of solution. It serves as a resource for directing new customers and prospects to gain an exclusive view of the vendor/partner alliance, and in many cases helps your sales professional drive awareness and growth into new markets or in a more powerful way than that of the competition.
A microsite is a tailor-made, customized site that features a wealth of information about specific products and services of the vendor and partner. They can contain important information, such as promotion of new products, company news, case studies, white papers, unique offerings or specials, video and much more. The focus must always be limited to the vendor solution at hand, but the wealth of current information you can swap out or add is very compelling for the customer.
The big bonus: Major vendors can participate with funding, team effort and media resources to help build such a site. It's a cooperative effort so its typically co-funded. In addition, vendors are very interested in building new partner relationships and new ideas for driving incremental growth. You don't have to be a large solution provider to win a vendor for a microsite; vendors are receptive to partners of all sizes and vertical focuses, whether that's healthcare, public sector or enterprise.
Keep this in mind the next time you're challenged to "step up the sales motion." Recommend a microsite for your hottest new solution and push and seek funding as well as media and partner support through marketing or initiative-based development funds. It's a great way to drive incremental sales and grow your partnership.
John Convery is president and CEO of Seattle-based John Convery Consulting. In addition, he is a member of the HP (NYSE:HPQ) enterprise server, storage and networking advisory council, and serves on the UBM/CRN XChange and Best of Breed (BoB) advisory boards. He previously was executive vice president of vendor relations and marketing for Denali Advanced Integration.
PUBLISHED JUNE 3, 2013
Printer-friendly version
Email this CRN article