Printer-friendly version
Email this CRN article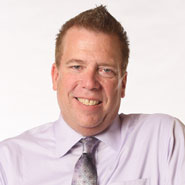 John Ross
At the VMware Partner Exchange 2013 last month, VMware made a flurry of announcements, but a couple of news stories from the conference are more closely related than most realize. VARs need to pay particular attention to these two items, which illustrate how fast the market is changing.
First, VMware announced that customers can now buy prepaid cloud credits from a reseller and use them to buy infrastructure-as-a-service (IaaS) offerings from a VMware cloud service provider partner through its cloud credit purchasing program. The goal of this program is to drive compensation programs at the VAR level so VARs will finally start to focus on selling IaaS by getting them a bigger paycheck up front.
VMware executives also made headlines at its Partner Exchange (PEX) conference by lashing out at Amazon. As reported by CRN, VMware CEO Pat Gelsinger told attendees, "If a workload goes to Amazon, you lose, and we have lost forever. We want to own corporate workload. We all lose if they end up in these commodity public clouds."
With the cloud credit purchasing program, VMware clearly wants its solution provider partners to get more active on the IaaS front, but with Gelsinger's statement, the company is admitting it is in the dogfight of its life in the IaaS space. However, what VMware really means is that it must win the management space to win the IaaS space.
To win in the management space, VMware must make vCloud director and the overall vCloud Suite the platform standard. VMware also needs an ecosystem of IaaS partners that are willing to implement the solution. If VMware could get the VAR community to sell more of the suite, it could lock customers into consuming resources from only a VMware IaaS partner because they already paid in advance. Yet VARs and customers have already begun to make other choices based on what VMware told us previously and because of the lack of execution on the products themselves.
Two years ago at VMware PEX, I met with several senior VMware executives to discuss how customers and partners needed a single platform to manage, monitor and maintain both their physical and virtual systems. This platform would also need to be able to manage on-demand workloads in IaaS, PaaS and the intersection of SaaS solutions. I was told to build relationships with other vendors such as BMC or CA for management of the physical environments. VMware had decided that it would not support physical infrastructures or do any management outside the virtual realm, Paul Maritz, then CEO of VMware, told me.
This led me, other solution providers and customers to develop relationships with other vendors, such as BMC, CA, and ServiceNow and to implement other management systems or create internally grown solutions that would enable these capabilities. These tools do exactly what vCloud suite is supposed to do, but they also support most other cloud vendors regardless of the base vendor.
Once you implement these management tools, they become operationalized, documented, and run books are created. So getting a customer or a partner to change to a new solution once they start down another path is tough.
NEXT: The Need For Multi-Platform SupportMoreover, does it make sense for a VAR to invest in a tool that only supports one platform such as VMware? Consuming services from multiple sources will be the best value in cloud as long as you can manage multiple clouds. VMware can't address this space from a price vs. value perspective and is having a hard time justifying the cost to pull out the tools and operationalize the integration between multiple systems.
This week's VMware announcement of its vCloud Hybrid Service, the company's much anticipated and not-so-secret foray into public IaaS, only further illustrates that VMware doesn't have a plan to support multiple vendors.
The vCloud suite was meant to be VMware's answer to infrastructure VARs, to help keep them relevant. VMware still has not delivered on this product, and even worse, due to its early decision not to support other platforms, the company is now penalizing the market that needs its help the most -- small and midsize businesses. The SMB, in most instances, can't afford most cloud management tools, and the vCloud suite could enable amazing value if it was priced right for this market.
Aside from the management implications, there's more to take away from Gelsinger's comment about AWS. While companies may not yet be adopting public cloud to host all solutions, the use of public clouds to create new applications based on relevant technologies is critical to the long-term success and adoption of cloud services and design capabilities. Once those applications are developed, they are generally brought internally to consume an internal cloud or sent externally to a private cloud solution from a provider with the appropriate SLA to support the new applications and replace the legacy application running on VMware-hosted legacy operating systems.
In a blog post, Lydia Leong, a research vice president at Gartner, explained this cloud ecosystem. "In the VMware world, you move your data center (with its legacy applications) into the modern era with virtualization, and then you build a private cloud on top of that virtualized infrastructure. ... In the Amazon world, you build and launch new applications directly onto cloud IaaS. Then, as you get to scale and a significant amount of steady-state capacity, you pull workloads back into your own data center, where you have Amazon API-compatible infrastructure," she wrote.
For the solution provider partner, the key is adding value and services that support both the VMware-centric customer and the customer that is developing applications to consume public cloud resources. Ultimately, the VARs' goal is to be able to support any new platform that is released for their customers. Partnering with Amazon, VMware, Rackspace, AT&T and others is required today. You must have a platform that can support your customer anywhere, no matter where the workloads end up running, and VMware can't do that today. Make sure you choose your platform carefully.
John Ross is an IT consultant building new service offerings for channel-focused customers and partners. John holds positions with several leading manufacturer advisory councils and regularly works with IT analysts to help define major paradigm shifts in the technology industry. He previously was CTO of Kittery, Maine-based GreenPages Technology Solutions.
PUBLISHED MARCH 15, 2013
Printer-friendly version
Email this CRN article