2012 Fast Growth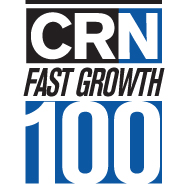 Execs from companies on CRN's 2012 Fast Growth list offer up seven tips on how to revitalize a business, so that when opportunity knocks you'll be ready to go where the market takes you.
Our 2012 CRN Fast Growth 100 companies have persevered through turbulent economic times and achieved incredible revenue growth.
CRN's Fast Growth companies led by women earned a total of $1.56 billion in revenue in 2011.
The top solution provider on the 2012 Fast Growth list, XIOSS, offers up its secrets to success.
MicroTech's founder and president Tony Jimenez on cloud computing solutions and how they are important to fast grwoth solution providers.
The top execs of CRN's Fast Growth companies share the habits that are good for business.