Printer-friendly version
Email this CRN article
Vendors, ISVs and solution providers say they're scrambling to forge new alliances with one another in preparation for an assault on the midmarket.
The logic behind this new partner ecosystem is rock solid: Customers in the relatively underserved midmarket require solutions that yield quick returns, and all three groups believe they can better meet this need together than any one of them can alone. In this ecosystem model, vendors provide the building blocks, ISVs design unique and compelling tools that attract new customer bases or enhance existing ones, and solution providers put it all together to deliver the total solution.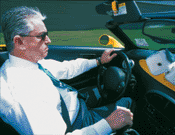 'IBM is helping me %85 come up with a unique ISV they think is best. Then we size each other up and decide if we want to play or not.' -- Joe vaught, COO, PCPC
What's more, the costs of not banding together are high, they say. Vendors that fail to build strong ISV alliances with solution providers will miss out on emerging opportunities and markets. ISVs,even those with solid applications,will fall short of the mark if their channel programs and strategies don't offer sufficient profit opportunities for solution providers. And solution providers must tap into the expertise and products of vendors and ISVs so they can adapt to changing market conditions.
But since these alliances are also fraught with risk, solution providers are finding that they must remain firmly behind the wheel to ensure that the partnerships stay on track. It takes a great deal of time and effort to select the right partners, to forge the relationships and to make them work. And if all that work doesn't yield solid results,in the form of accounts to service,it's back to the starting line. That's why even though vendors and ISVs are pushing these relationships pretty heavily, solution providers, which must commit time and infrastructure to each new partnership, are approaching the channel ecosystem model as if it were a dating game.
In Joe Vaught's case, it took a little matchmaking from IBM and five months to digest the benefits of a partnership with PolyServe, a Beaverton, Ore., database management software vendor. And even today, Vaught, COO of Houston-based PCPC, one of IBM's largest Linux solution providers, is still evaluating his prospective partner. "I've signed up; I've put money in the game," he said. "I think [PolyServe's software is] a superior product. I'm just running it in demo now, but the demo always runs perfectly. I need to get it tested at a customer's site."
PolyServe designs software that layers on a Linux shell and allows corporations to manage disparate databases as if they were a single database, Vaught said. The software can shift demand from one Linux cluster to another and runs all the databases "like an old mainframe off of an Intel platform," Vaught said.
It was PCPC's success that made it such an attractive partner to PolyServe in the first place. Last year, the solution provider posted IBM revenue totaling nearly $20 million, and it is on track to reach $50 million this year.
"Our success last year created a plethora of people coming to us saying, 'We've got a solution.' And here I am trying to focus on my business, but trying not to close the door to someone who's got the best mousetrap," Vaught said. "IBM is helping me scan everything and come up with a unique ISV they think is best. Then we size each other up and decide if we want to play or not."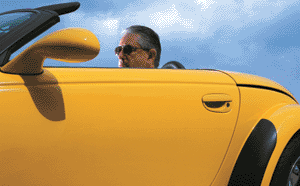 As major vendors accelerate their efforts to create a channel ecosystem, solution providers are steering their businesses toward successful partnerships with ISVs
Like IBM, vendors attending last week's CMP Media's Solution Provider Xchange in New Orleans said they are eagerly playing matchmaker between ISVs and solution providers, driven by a sense of urgency to create a channel ecosystem focused on solutions selling.
The return to a focus on solutions is like dej%E0 vu to Jack Lee, Oracle's senior director of channel sales and development, North American sales. "It's back to the future; we have a huge focus on ISVs," said Lee, adding that in the wake of the tech industry's focus on infrastructure during the Y2K and dot-com eras, "we need to get back to the basics of how to deliver solutions in this industry."
Mobile data management vendor Symbol Technologies, Holtsville, N.Y., also has "a major ISV push" under way, said Stanley Jaworski, the company's vice president and general manager of worldwide channel alliances. "Why? Because of the [increased] margins and [because] the business is going vertical.
Software is a critical component for being able to execute a vertical strategy."
Added Gary Grimes, Sun Microsystems' vice president of partner management and sales operations: "It's just not enough to sell technology and infrastructure going forward. You have to have application solutions."
Chuck Robbins, vice president of U.S. channels at Cisco Systems, agreed. "We're the ultimate horizontal sales organization, and we have a huge push in the vertical space because in this market today, customers are buying based upon highly quantifiable returns on investments, and the guys who can make that the fastest are the ones that are closest to the applications that solve their business problems," he said. "That's why [ISVs] are very important to us."
Microsoft, for its part, is planning in the next several weeks to unveil a new set of ISV initiatives, including increased resources for ISVs, said Kevin Wueste, general manager of the vendor's SMB Channel Strategy Group.
And Progress Software, which has provided software solutions to the midmarket for years, is also in the process of putting together a plan to link its ISV partners with solution providers. The new plan effectively translates into a new business model for attacking specific vertical markets with ISVs and solution providers, said Jeff Clark, director of corporate marketing at Progress. The plan includes recruiting new ISVs and partners to provide total solutions for specific industries, said Clark. Progress would, in effect, act as a general contractor, aggregating a number of different ISVs and solution providers to provide a complete solution, he said.
Despite the rush to create this channel ecosystem, solution providers say they must proceed with caution. "The ISVs have a tendency to try to sign up as many resellers as they can," said John Sheaffer, president of Sysix Technologies, a solution provider in Westmont, Ill. "We ask the ISV what their partnership program is like and if we can have an exclusive territory," he said. "If I have this unique relationship and it's very tightly coupled, it [positively] impacts my margins on other products that I sell."
Sysix is proactively pursuing an ISV relationship with Costa Mesa, Calif.-based FileNet, an enterprise content and document management company. "It's a great addition to almost every one of our customer areas, such as life sciences, health care and insurance," he said.
Exclusivity and key vendor sponsorship are what attracted Nexus Information Systems, Plymouth, Minn., to ISV KVS, Berkshire, England, said John DeRocker, Nexus' senior vice president of sales and marketing. KVS makes a tool that reduces migration costs by between 30 percent and 50 percent for customers moving to Microsoft Exchange 2000 from Exchange 5.5, DeRocker said.
"EMC turned us on to them," he said. "We are the only provider of KVS in the entire state. Exclusivity is huge. All referrals [in Minnesota] come to us and we refer back to KVS. We have two powerful manufacturers [EMC and Microsoft] sponsoring the product, so now we have the EMC and the Microsoft sales forces working with my 19 account managers. With [the two vendors], I've probably added another 30 salespeople in my local market, so I've got 45 guys sponsoring this product into small and medium accounts."
Distributors are also playing their part in developing this channel ecosystem (see sidebar). Fred Cuen, senior vice president and general manager of Avnet Hall-Mark's IBM business unit, based in San Antonio, is trying to shoulder some marketing and other infrastructure costs in order to speed partnering. "We're trying to create a bridge for partners to walk across without the need to make the entire investment," Cuen said, adding that Avnet is actively profiling the capabilities of its partner base and then matching them with specific ISVs that meet their needs.
Eric Williams, executive vice president of Arrow Electronics' Support Net Division, Indianapolis, said, "Our budget for ISV initiatives is up about 300 percent this year." Support Net, for example, is hosting a conference next month that will bring together 30 solution providers with a group of Linux ISVs to match the capabilities of each and hopefully establish new partnerships, he said.
And Matt Reaves, vice president of software sales and marketing at Pioneer-Standard Electronics, Cleveland, said ISVs are coming to the distributor and asking them to help find quality solution providers in specific regions. "The ISVs are asking for us to help them get closer to the SMB market," he said.
Despite all of the focused activity around these partnerships, solution providers warned that even after they strike a deal with an ISV, the relationship can become stale if both parties don't continually strive to make it work or if there is a change in the conditions that made the partnership seem right in the beginning. In fact, many ISV-solution provider alliances fall apart because of benign neglect, said Sysix's Sheaffer.
"A lot of resellers sit there and think the ISV is going to give them opportunities, and the ISV sits there and thinks the reseller is going to feed them opportunities," he said. "If you are going to get married, you should [both] try to make it work."
STEVEN BURKE contributed to this story.
Printer-friendly version
Email this CRN article