Printer-friendly version
Email this CRN article
IBM, Compaq Computer and Red Hat plan to unveil new Linux products this week at LinuxWorld, which runs Jan. 29 to Feb. 1 in New York.
IBM is slated to introduce two new Linux servers, including its first Linux-only mainframe. Code-named Raptor, the eServer zSeries can consolidate 10, 20 or hundreds of Sun, Hewlett-Packard and Compaq servers, said Steve Solazzo, vice president of Linux marketing at IBM. It's the first mainframe to ship with Linux as the sole operating system, IBM said.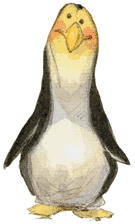 IBM Global Partners are lining up to support the new server. "I'm putting [Raptor in a separate line of business, which means at least 10 percent of [company revenue," said Tom Adelstein, president of Bynari, a Linux reseller and Linux messaging software company. "In the past, we ran into delays because existing capacity on S/390s and zSeries required VM configurations. With Raptor, we become like an enterprise-level appliance on which to run Insightserver [Bynari's Linux messaging server. So it shortens the sales cycle and cuts down on [customer resistance."
Big Blue also plans to show off the new eServer iSeries for Linux for SMB customers, Solazzo said. Aimed at firewall, Web server, file and print server, and mail server applications, eServer iSeries is designed to allow the consolidation of up to 15 stand-alone Linux and Windows servers on one server.
Compaq is expected to roll out a new line of Linux-optimized servers. Last year, it sold Linux-based ProLiant servers to a host of service providers and snared some big banks as customers, said Judy Chavis, director of Compaq's Linux program office.
Red Hat plans to introduce enhanced services that enable enterprises to securely manage Red Hat Linux deployments over the Web, said CTO Michael Tiemann. The Red Hat Network Workgroup service will allow system grouping and multiple administrators, he said. Red Hat also is slated to demonstrate a beta version of Red Hat Advanced Server. In addition, it will unveil Red Hat Network Proxy Server, which caches code for distribution across a local intranet, and Red Hat Network Satellite, which enables flexible, secure disconnected service, he said.
Printer-friendly version
Email this CRN article