Printer-friendly version
Email this CRN article
Solution providers can't save their customers from information overload, but they can make the burden easier to bear. One solution? Put databases in high gear and optimize their engines.
Global Information Management, for example, is working with a government agency to consolidate several of its databases. Before the events of Sept. 11, government agencies accounted for 60 percent of Global's client list, but today that figure is closer to 85 percent, said Gerald McClurg, director of technical services at the Silver Springs, Md.-based solution provider.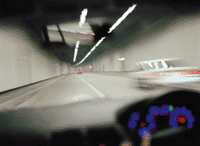 Solution providers are revved up to make sure clients' databases perform at peak levels.
"We're bringing those databases together so the agency can see exactly what they have, where redundancies may exist, so they can identify and eliminate processing bottlenecks that reduce database performance," McClurg said.
To do that, the solution provider is using Embarcadero's line of database tools. The software vendor's products are quickly deployed and cover the complete database life cycle, from design to post-deployment, said Raj Sabhlok, CFO of Embarcadero, San Francisco. "It's all part of delivering an overall optimal solution. A database that is properly designed will perform at an optimal level and be highly scalable."
Although Embarcadero isn't targeting its products at specific verticals, Sabhlok said certain markets will present greater opportunities than others to the channel.
"The financial services industry, which relies on a robust technology infrastructure, is a good target for our technology," Sabhlok said. "Our channel partners should think of Embarcadero's products as their knowledge base and expertise for database management."
But what does an organization do with a database that's functioning properly but isn't as fast as it should be?
Redesigning and rebuilding the database is an option but can take time. Enter HyperRoll, a Santa Clara, Calif.-based software vendor whose data-acceleration product bears the same name as the company.
HyperRoll is a high-performance cache engine that gets plugged into an existing relational database, said Michael Brown, chief architect at HyperRoll. To end users, HyperRoll looks and behaves like a standard summary table but increases data aggregation speed by 20 to 40 times.
"HyperRoll is able to take massive amounts of data and place it into a view that can be used by any of the reporting tools such as Excel, Access or SAP," Brown said. "The data can then be processed faster than with any other database tool on the market right now."
Most of HyperRoll's partners focus on specific verticals when deploying the database product, said Arne Markhoff, vice president of sales at HyperRoll.
HyperRoll partner Data Assurance, for example, targets the health-care, financial services and government markets. "When we started, we were focused on providing database solutions that provided efficient storage and access to our clients," said Bob Levine, director of marketing at the Palm Springs, Calif.-based solution provider. "HyperRoll allows us to provide our customers with rapid access without changing the underlying data."
Printer-friendly version
Email this CRN article