Printer-friendly version
Email this CRN article
Lately, some SMB solution providers are getting the sense that someone wants them out of the way.
As the economy continues to stumble and enterprises hoard their IT investment dollars, large solution providers and high-tech vendors are turning their attention to the SMB space, where more companies have been moving ahead with technology projects. The problem: That market has traditionally been the province of smaller VARs and consulting firms, which are now feeling the competitive squeeze.
Stephen Allen, president of Integrated Technology Systems, a New York-based solution provider that works with small businesses, said he's encountering more rivals for projects. When Integrated Technology bids on a typical 25-node to 50-node networking job, it normally knows who else is bidding, Allen said. "But now, larger consultants are coming in," he said. "In the past, they would never consider working on a $100,000 bid. They couldn't afford it. But now, these jobs keep their people from sitting on their hands."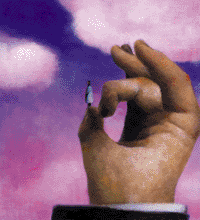 SMB solution providers say large integrators and vendors are increasinly targeting their customers.
Miles Austin, owner of Focus Computers, a Redmond, Wash., solution provider that serves small businesses, also is seeing a rising tide of bigger competition. Because of the IT spending freeze among enterprises, large solution providers and vendors with heavy investments in sales teams are scrambling to find new business to keep those employees busy, he said.
"My concern is that they may come in, pick up some low-hanging fruit and then leave when the enterprise business picks up again," Austin said. "This leaves customers feeling burned and makes it harder for us to work with those customers in the future."
Clearly, the sales outlook is brighter for the SMB market than for the enterprise space, according to CRN research.
In the January CRN Monthly Solution Provider Survey, 57 percent of respondents serving small businesses said they expected a sales gain of 6 percent or more over the next three months, compared with 41 percent in the midmarket segment and 36 percent in the enterprise space. And in last month's survey, 54 percent of respondents in the small-business arena expected a sales increase of 6 percent or more in the coming months vs. 40 percent in the midmarket and 30 percent in the enterprise.
What's more, 19 percent of large-company executives said they expect their IT budget to decrease over the next year, compared with 11 percent of small-company executives and 16 percent of midsize-company executives, according to recent CRN Business Spending Surveys. On the plus side, 89 percent of small-company executives and 84 percent of midsize-company executives polled said they expect their technology budgets to increase or stay the same, compared with 81 percent of large-company executives.
Jeff Jones, president of Great Northern Consulting Services, a Columbus, Ohio-based enterprise solution provider, said that business IT spending is down across the board. "We see a lot of people buying the smaller things and postponing purchases of the bigger items," he said.

"Larger consultants are coming in. In the past, they would never consider working on a $100,000 bid. They couldn't afford it. But now, these jobs keep their people from sitting on their hands." -- Stephen Allen, Integrated Technology Systems
Such a forecast has swayed many enterprise solution providers to broaden their horizons by snaring SMB accounts, industry observers say.
"It's definitely true that large integrators are going after that space," said Ned May, an IT services analyst at research firm IDC. "They've tried to enter the SME [small- and midsize-enterprise space in the past but haven't been successful."
Large solution providers and vendors are trying to siphon SMB business from Ncell Systems by cutting prices, said Kip Lindberg, vice president of enterprise sales at the Minnetonka, Minn., solution provider. However, these competitors won't be able to shrink their overhead enough to compete in the SMB arena over the long term, he said.
"The big guys think this space is a pushover, but they don't know what it takes," Lindberg said. "At the end of the day, price is not the determining factor. If they want to get down to the midmarket, I welcome them to try. They'll make me look good."
Many large integrators and vendors are bidding more often just to keep their professional services staff engaged and to hike revenue in response to stock market pressures, said Ted Glahn, president of Solarcom, a Norcross, Ga.-based Sun Microsystems partner. But the problem with that approach is that they are paying their sales staff on volume, not margins, he noted. "When they do that, they will move a lot of products," Glahn said.
One solution provider, who wished to remain anonymous, cited EDS as a large competitor that has cut prices to win smaller accounts. "I had EDS beat me out by giving Sun servers away at cost, maybe at 40 percent off. They didn't care about the margins," he said.
Another large competitor, Forsythe Solutions Group, Skokie, Ill., also has trimmed its margins to lure smaller clients, the solution provider said. "Forsythe is willing to go with no margins if they can get the leasing business. But they're not nimble enough," he said. "Business is really all about relationships. If you're in there only to sell, yeah, you can get the sale."
Bob Dvorak, senior vice president of sales at Forsythe, denied that his company has raided the small-business accounts of other solution providers. "I take that as a compliment that we're on the top of their thought process today," he said.
Though Forsythe targets clients with annual sales of $100 million to $50 billion, its customers have the same IT concerns as small companies, such as security and return on investment, Dvorak said. "If you make your value proposition one that addresses those business concerns in one space, it is no problem to move up or down into other spaces," he said.
Forsythe started out in the SMB space and grew into the enterprise market, Dvorak said. But vendors and large integrators discovering the SMB segment only now won't be able to go it alone. "Their cost structures are so out of whack for this space, so they can't do it themselves," he said. "I'm concerned that their move into this space is seen as a way to survive. They need to be strategic in this space, not reactive."
Other large solution providers also denied that they've dipped into the SMB arena to bolster sales as enterprises keep a tight rein on their technology spending. Great Northern Consulting Services, for one, hasn't shifted its focus and still enjoys brisk business with more than 20 Fortune 500 customers, according to Jones.
"We work with companies that make sense," he said. "There are no rules that say, 'Don't deal with companies under a certain size.' We take engagements that last years or last hours."
However, one enterprise solution provider, who requested anonymity, said large integrators that claim they don't deal with $50 million-and-under clients aren't averse to bending their rules. "People are going for any business they can get," he said. "I think it's likely that people are relaxing their criteria, because they are taking business wherever they can get it."
Ron Bereszniewicz, vice president and general manager of the Enterprise Solutions Group of distributor Pioneer-Standard Electronics, Cleveland, said his division focuses mainly on customers with $300 million to $800 million in annual sales and serves some midrange clients. The group generally doesn't target customers with less than $50 million in annual revenue because it needs to maintain the return on investment on its infrastructure, he said.
"If it's a $10 million client, the amount of time spent on the business is the same as for a $1.5 billion client," Bereszniewicz said.
At Solarcom, the goal of the professional services group is to break even, with profits coming from other parts of the business, according to Glahn. "We are still billing at $150 to $175 an hour," he said. "But I'm seeing people up until last year who were charging $250 an hour for Cisco-certified engineers. Those prices have come down dramatically since then."
The math tells the story, Glahn said, explaining that many solution providers figure if they pay $200 an hour for engineering talent, they can get $1,600 for an eight-hour day, or $8,000 a week. "But a lot of people don't realize they cannot utilize these folks full-time. With travel time, training and so on, maybe at best they get 65 percent utilization," he said.
With roughly 50 professional services staff, Pioneer-Standard hasn't had to adjust its pricing, according to Bereszniewicz. "Others have challenges," he said. "This business is all about keeping bodies off the bench," he said.
Bereszniewicz agreed that engineer utilization typically runs at about 65 percent in the application space, which is why Pioneer-Standard charges for many of its services,particularly pre- and post-sales support,on an hourly basis rather than by project. "A project might take three to five months. One miscalculation can cost big," he said.
Pioneer-Standard avoids business where it could charge $1,000 to $4,000 a day for an engineer, Bereszniewicz added. "It's too costly," he said. "Some might argue, 'Why not take $2,000 a day to keep someone working?' But you have to figure time and travel. It's not so simple."
One solution provider, who declined to give his name, said his company recently had to lower its hardware pricing but has maintained its services pricing by charging on a project basis instead of hourly. "We can bill one engineer for more than 40 hours a week. There are tools that allow this, including reusing some of an engineer's work with multiple customers. It's the equivalent of triple-billing in the legal community," he said. "In this case, the customer is now paying for a deliverable, not an 'X' amount on delivery."
On the vendor side, some companies that traditionally have left SMB accounts to channel partners, such as Compaq Computer, are shifting downmarket to pick up more direct sales, solution providers say. Still, others are turning to partners to reach SMBs.
EMC, for instance, is now marketing to companies with as few as 1,500 seats and increasing its reliance on the channel, said Kevin Reith, manager of strategic technology at Info Systems, a Wilmington, Del.-based SMB solution provider. Similarly, Focus Computers' Austin said vendors such as McAfee, Symantec, SMC Networks and SAP are now offering more products and bundles for smaller businesses,even companies with only five or 10 users,and are looking to the channel to sell and deploy those offerings.
"Companies like Cisco may have given professional services away for free," said Solarcom's Glahn. "But now they see they can't afford to do everything themselves and are starting to push such business back to the channel."
Printer-friendly version
Email this CRN article