Printer-friendly version
Email this CRN article
Don Richie, president of Sequel Data Systems, an Austin, Texas-based solution provider that bills itself as Compaq-exclusive, is a big fan of Compaq's storage products.
"You look at storage, especially SAN solutions, and outside of EMC there's not another player that even comes close [to Compaq," he said.
But at the same time, Richie is flat-out frustrated by Compaq's decision to sell direct at any point in the food chain. That policy, he said, reflects the vendor's obsession with Dell Computer and squeezes profit margins across the entire channel, because customers quickly learn to play solution providers against the vendor.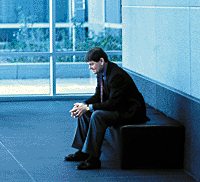 Compaq's direct-sales moves are putting channel relationships to the test, and Vice President Dan Vertrees is pondering ways to keep loyal partners in the mix.
"We've lost hundreds of thousands of dollars as a result," Richie said. "If my company wouldn't have been in the financial shape it's in, we would have been in big trouble."
Sequel Data Systems isn't alone. Tension is mounting throughout Compaq's channel. Enterprise and SMB solution providers say their allegiance to Compaq,long considered their most loyal and trusted vendor partner,is being put to the test. On one side, these solution providers chide Compaq for its direct-sales foray, which they say is shaving profits for the vendor and its partners. Yet on the other side, they continue to partner with Compaq because they prize its products.
"The thing [Compaq is doing is competing against themselves," said Larry Holzenthaler, executive vice president of sales and marketing at Total Tec Systems, a Compaq enterprise solution provider in Edison, N.J. "The customer would pay more for the solution, but [Compaq Direct is eroding margins for solution providers on low-end deals, which certainly hurts you, and you have to question, 'Why am I doing business with these guys?' "
Compaq is revamping its 2002 channel programs to address partner concerns, said Dan Vertrees, vice president of North America partner sales and marketing at Compaq. "We recognize we can be better business partners," he said. "We want to focus on solution-led sales as opposed to hardware."
The strained channel relations come at a crucial time for Compaq and its partners. For one, the Compaq and Hewlett-Packard merger saga continues to drone on. HP and Compaq trumpet the merger's value in Securities and Exchange Commission filings, full-page newspaper ads and public comments, while HP board member Walter Hewlett presses on with a bitter proxy fight against the deal.
And amid the uncertainty surrounding the merger, Compaq's standing among solution providers has slipped. According to the CRN Channel Satisfaction Survey, the percentage of solution providers satisfied with Compaq's channel programs ranged between 42 percent and 47 percent from February to June 2001. But in September 2001, the month the merger was announced, only 29 percent said they were satisfied with Compaq's channel programs, and last month just 39 percent were satisfied.
Between February and December, the percentage of solution providers dissatisfied with Compaq's channel programs rose from 20 percent to 26 percent, cresting at 30 percent in September, according to the CRN survey. What's more, in December, the percentage of dissatisfied Compaq solution providers was the highest of all the major computer vendors, the survey said.
Compaq also reported disappointing sales results last week, posting revenue of $8.5 billion, a 26 percent year-over-year decline, for the fourth quarter ended Dec. 31, and sales of $26.4 billion, a 21 percent decrease, for fiscal 2001. Compaq had earnings of $92 million, or 5 cents per share, in the fourth quarter vs. a $672 million loss, or 39 cents per share, a year earlier. But for the year, the company reported a loss of $785 million, or 47 cents per share, vs. earnings of $569 million, or 33 cents per share, in fiscal 2000.
Solution providers say Compaq's enterprise and SMB partners are both taking a hit from the vendor's direct-sales efforts.
"We are competing with Compaq on low-end storage deals," Total Tec's Holzenthaler said. "It's not a significant factor in our business because we are competing more in the enterprise space. But when your sales guy comes in and says, 'We just found out we lost a $100,000 deal to Compaq,' it's more of a morale problem than a financial problem."
Compaq's Vertrees said the vendor's Partner Engagement Principles (PEP) are beginning to eliminate conflicts between solution providers and Compaq's direct-sales force. "It's flushed out a lot [of potential conflicts," he said. The PEP rules of engagement state that Compaq can't sell directly to an account where a partner is engaged unless the client requests a direct relationship. "I've had a partner tell me, 'I can't assume anything. I have to do a better job and be a better partner and resell my capabilities to the customer,' " Vertrees said.
During the first quarter of this year, Vertrees is holding a road show to better explain PEP to Compaq's enterprise sales force. Compaq, too, is devoting more infrastructure resources to its referral program, which pays partners an agent fee for influencing end-user product sales by Compaq Direct, he said.
"The referral program is a way to keep the partner involved while the customer has a direct relationship with Compaq," Vertrees said.
Still, solution providers say they're smarting from changes to fourth-quarter 2001 market development funds (MDF) and warranty reimbursement payments. Midway through the quarter, Compaq cut MDF rebates between 10 and 50 basis points,retroactive to Oct. 1,for solution providers buying products directly from the vendor. Later in the quarter, Compaq reduced warranty reimbursements to authorized service providers by as much as 60 percent. Through its End User Replacement Parts II program, the vendor is encouraging end users to replace some internal components themselves.
"It's all a dollar drive and not what's in the best interest of the customer, especially in the SMB and tertiary markets where customers don't have IT [professionals on staff," said Steve Harper, president of Network Management Group, a Hutchinson, Kan.-based solution provider. "You can't expect attorneys to open a box and put in memory. The people making decisions [at Compaq don't understand the value of the channel."
The Compaq warranty changes fly in the face of a channel moving toward a service-oriented model, solution providers say.
"Compaq is forcing us to tell people to buy Dell," said Michael Semel, president of Chemung Computer, Elmira Heights, N.Y. "We can't sell Dell, but when it comes to their service delivery and account management, we can be there. We're not promoting ourselves as 'the Compaq guy' anymore. We're promoting ourselves as the services guy, and we'll help you."
To tighten partner ties and foster solution-based sales, Compaq is removing partner category designations,such as enterprise solution provider or service provider partner,and calling all of its channel partners simply Compaq Business Partners, Vertrees said. The vendor also will recognize five specializations, including reselling products, service delivery for Compaq-branded solutions, consulting and systems integration, product development and service provisions. "We will recognize the aggregate value of partners and pay benefits based on each competency," Vertrees said.
And starting this month, Compaq again is revising its MDF payments to the channel. Under the new plan, solution providers could double their 2001 MDF total this year, Vertrees said. "If you take the 2001 base MDF and then take the accelerators, the sum is richer than ever before," he said.
These new benefits come in the form of MDF accelerators for specific solutions and defined markets that Vertrees said are designed to move the channel toward higher-end solutions. The MDF solution accelerator pays partners more for building horizontal and vertical solutions for Alpha and high-end ProLiant server solutions. There are also MDF accelerators for enterprise storage and for building solutions on Linux, Windows 2000 NT, VMS and Tru64, he said.
MDF accelerators also will be paid for diversity partners (minority-owned businesses), education partners and federal government solution providers. And Vertrees said Compaq would pay MDF for the first time for selling Compaq CarePaq services. He declined to specify the overall increase in Compaq's MDF payments to the channel this year.
Some solution providers are skeptical of the new MDF plan. For instance, John DeRocker, senior vice president of sales and marketing at Plymouth, Minn., solution provider Nexus Information Systems, said Compaq paid about 5 percent MDF on servers in 2001 but will pay 2 percent and 3 percent, depending on the product, in 2002. The storage and vertical-market accelerators will offset Nexus' loss of MDF on servers, but the 2002 MDF changes "increased [funding only slightly" vs. 2001 MDF levels, he said.
Still, Nexus' Compaq sales rose about 20 percent last year, and it remains committed to Compaq because "Compaq still has the best products," DeRocker said.
Sequel Data's Richie agreed. "Superior products are a big reason to partner with them, and that's the reason I'll continue to partner with them."
Yet how long solution providers will continue to bite Compaq's direct-sales bullet remains to be seen.
SCOTT CAMPBELL contributed to this story.
Printer-friendly version
Email this CRN article