Printer-friendly version
Email this CRN article
Paul Mountford traded the rain and fog of London for the sunshine of Silicon Valley when he took charge of Cisco Systems' worldwide channels organization in early December. The change in climate may be one of the only benefits of the new job.
The increased tension between Cisco and its solution provider partners has many in the industry wondering if Mountford realizes what he has gotten himself into and whether he is ready to address the chorus of complaints.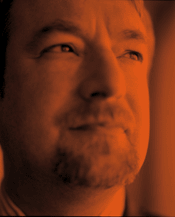 'We've had a massive change in our industry, and to keep doing the same things that you were doing before would be a mistake.' -- Paul Mountford
As the company's new channel program kicks into high gear in the midst of a turbulent economy, solution providers say competition from deep discounting carriers and new requirements for technology specializations are putting the squeeze on their businesses.
What's more, Cisco faces sagging sales in a market that doesn't show any signs of an imminent turnaround. And with the tightened market comes increased rumbling that the vendor is losing touch with its partners.
Many larger partners want Cisco to develop rules of engagement, while others want the vendor to stop the deep carrier product discounts. Smaller partners say specialization requirements are an overhead nightmare and they're not getting much help. And the Cisco faithful midsize partners face a quandary: They can't compete with the deep discounts in enterprise accounts or with the low overhead of the non-specialized solution providers.
While most partners contacted by CRN are still satisfied with their relationship with Cisco, the company's honeymoon as one of the most revered channel-friendly vendors may be waning.
Indeed, monthly CRN research shows that the percentage of Cisco partners satisfied with their relationship with the vendor dropped from 60 percent in September to 55 percent in November.
Cisco is aware of the problems and is trying to address them, said Mountford, a five-year Cisco veteran who took the reins as vice president of worldwide channels after serving in London as Cisco's vice president of carrier business for Europe, the Middle East and Africa.
Mountford, 43, replaces Tom Mitchell, who resigned in late August.
"We've had a massive change in our industry, and to keep doing the same things that you were doing before would be a mistake," Mountford said. "In times of downturns in markets it's very important to analyze what you're doing and how you're doing it and improve upon it where you can. It's very important to ensure there is a business program that enables profitability,for our partners, for us and for the inevitable customer."
First up, Cisco plans to restrict access to its emerging technology product lines to allow only solution provider partners that specialize in a technology to sell it, said Bob Bruce, vice president of U.S. channels for Cisco.
Increased restrictions on access to IP telephony products will take effect March 31, which is when partners will need to meet more stringent IP telephony specialization requirements, according to Bruce.
Other technologies likely to be restricted include content networking and security, for which Cisco already has specialization programs in place. IP storage is another likely candidate for restricted access products, Bruce said. Currently, the vendor does not offer a specialization in storage, but the program is sure to come with Cisco's heavy push into the storage market in the past year, according to solution providers.
The change is among several Cisco is making as it retunes its channel program amid market turbulence. Mountford plans to detail the changes when he takes the stage to address Cisco solution provider partners at the hardware vendor's annual partner conference in Orlando, Fla., this April. Just last year, Cisco revamped its channel program to favor value-added partners over "box pushers," and added the requirement that all partners must attain at least one technology specialization to be a certified Cisco partner.
One change that apparently won't be coming is rules of engagement. Mountford said he wants to reduce channel conflict as much as he can, but he doesn't want to prevent competition based on value. "I wouldn't be in favor of saying these set customers are yours or ours," Mountford said. "That would be an arrogant approach to the market. I don't think that's realistic. At the end of the day, the customer chooses based on the value."
The vendor does plan to address the problem with carriers. This year, Cisco will increase its focus on the solutions "ecosystem" by fostering better relationships between carriers and Cisco's traditional solution provider base, Bruce said.
The carrier issue has been a thorn in the side of Cisco channel executives for years, but it took a protracted slowdown in the market to bring the issue to a head.
When the market was exploding and Cisco sales were growing at 50 percent and 60 percent per year, there was plenty of business to go around for the carriers and the more traditional solution providers.
But in today's environment, many Cisco partners are being squeezed out of deals. On the enterprise side, they can't compete with carriers regularly offering Cisco gear at 45 percent to 50 percent off list price. Cisco's Gold partners, including carriers, can earn up to 42 percent off list price on normal product sales.
"We are being pounded by global bandwidth resellers dumping products at Cisco cost or even below," said Bob Norton, vice president of Westwood, Mass.-based solution provider Select. "It's unbelievable that Cisco can allow this deterioration of margins and pricing on its products." The biggest offender, said solution providers, is WorldCom.
Paul Fiore, director of the reseller channel at WorldCom, Clinton, Miss., said the carrier only sells hardware in connection with a service offering.
"We are not in the business of selling lots and lots of routers," Fiore said. While Fiore could neither confirm nor deny that WorldCom is selling hardware at below cost, he said that the carrier "has the luxury of charging the monthly fee for the service" and thus doesn't need to make its money on product sales.
Cisco revamped its channel program last year in an attempt to address the carrier pricing issue by allowing partners that specialize to earn the highest product discounts available, which were previously tied to sales volume.
But the specialization focus hasn't changed things, said Bill Yassinger, director of network solutions and services for Skokie, Ill.-based solution provider Forsythe Technology. "The specializations are not protecting against price erosion as much as we had hoped," Yassinger said. "The carriers are being very aggressive."
The issue is a touchy one for Cisco's channel organization. By all measures, the carriers are bona fide Cisco solution provider partners, but their pricing policies cause conflict with Cisco's more traditional solution provider partners as well as present Cisco's product as a loss leader. While Cisco cannot legally dictate the prices its resellers charge, the 800-pound gorilla of networking can throw its weight around. Still, the carriers sell a tremendous amount of Cisco gear, so the vendor has to approach the issue with kid gloves.
With the carriers as resellers, "Cisco has created a monster and it's running amok," Yassinger said. "So how do they reel it in now that it's out there?"
Behind the scenes, the vendor has been pressuring carriers to work more closely with its solution provider partners as part of a solutions ecosystem, with the carriers providing the managed services and the partners providing end-user product sales and implementation.
One of the first fruits of Cisco's labor in that realm is a T1 bundle offering from AT&T and Tech Data. Now, smaller partners can offer value-priced T1 connectivity from AT&T without having to administer a relationship with the carrier. More such bundles are in the works, said Keith Olsen, vice president of indirect channels at AT&T. Cisco also recently signed a deal with Sprint to develop similar programs.
"As the marketplace transitions toward convergence, we'll see an acceleration of the adoption of the solutions ecosystem," Bruce said. "There are tremendous opportunities for our partners to team with service providers to offer bundled solutions."
"[Carriers are not that interested in providing end-user equipment at a loss," Bruce said. "They want to engage our channel partners to go to the end customer together."
On the SMB side of the market, Cisco's specialized partners face similar pressure. As the partners invested in hiring and training staff to meet the requirements of specialization during a business cycle decline, SMB customers became more price-sensitive. What that often means is that smaller solution providers that haven't invested the money to become specialized are undercutting specialized partners on the SMB jobs while the carriers are undercutting them on the big jobs, leaving the Cisco faithful solution providers out in the cold.
While the official line from Cisco is that restricting access to complex emerging technology products to qualified, specialized partners is to keep customer satisfaction high, many in the industry say the restrictions are a way of weeding out partners that are trying to sell on price. The restrictions also serve as a reward for the partners that invest the time and money to achieve a specialization.
"If the strategy is about creating and investing in specializing and the cost of doing that is high, then we want to be sure that those partners don't become eliminated from the market by someone who isn't adding any value and is just providing boxes," Mountford said.
Mountford suggests that some of the channel problems may result from overdistribution and adds that current market conditions will eliminate the partners that don't move toward solutions.
"Some people won't make it," he said. "All we want to do is try to make them profitable in the marketplace. If you're neither niche nor a large volume player in a downturn, then you're in a difficult place."
Smaller solution providers praise Cisco's requirement for specializing in technology, but they said that the process is complicated and mired in red tape.
Also, the training requirements are sometimes cost-prohibitive for smaller solution providers, said Don Gulling, president of Ocala, Fla.-based Verteks Consulting. "Cisco needs to recognize that smaller solution providers are still a vital part of their channel and make it easier for us to do business with them," Gulling said.
Jim Clark, president of Orange, Calif.-based AC&C Network Services, said he'd like to see faster access to competitive price quotes and easier access to technical design teams.
Whether it's smaller partners or larger partners, Mountford said Cisco is committed to making sure that all partners "get the right kind of focus from us and the ability to make money in that value supply chain based on what they deliver to the market."
"Imagine it like a clock with three cogs of the clock turning at one time," said Mountford. "That's what it is. If one is working faster than the other or slower than the other, then the others don't operate properly. So it's about building that clock to enable everybody to be successful."
Building that clock is not going to be easy, said frustrated Cisco solution providers.
Mountford, who before joining Cisco ran a consulting business that helped U.S. companies establish channel strategies, concedes that it is a complex matter, but said he is up for the challenge. "That's what interested me in the job," he said.
Printer-friendly version
Email this CRN article