Printer-friendly version
Email this CRN article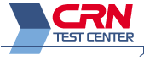 When it comes to videoconferencing, the old axiom "a picture is worth a thousand words" can be readily replaced with "a video is worth a thousand e-mails." While videoconferencing has been around for some time, the technology only recently has become affordable for small businesses, thanks in part to the availability of broadband Internet connections and the steady decline of hardware prices. Perhaps the most difficult part of deploying videoconferencing stems from compatibility and ease-of-use issues. Luckily, that is where solution providers can show their mettle.

Solution providers will be faced with several challenges when it comes to "right-sizing" a videoconferencing solution for small businesses. The first phase of selecting an appropriate system will be defined by the system's intended use. For example, if a business just needs one-on-one video communications between offices for just two or three people, a desktop-based solution using an instant messaging platform may fit the bill. In that case, a solution provider could set up a pair of inexpensive Web cameras and use a free service, such as Yahoo Messenger, AOL Instant Messenger or Microsoft NetMeeting to transmit the video and audio portions of a communications session over the Internet between the two users. That videoconferencing capability also can be extended to mobile users by adding a mini-WebCam to notebook computers and providing them with Wi-Fi broadband Internet access.

While a WebCam-based solution offers a low-cost method of communicating, the technology offers limited capabilities, some complexity and low quality, and can be hampered by excessive latency. Those issues make a WebCam-based solution less than ideal for business use.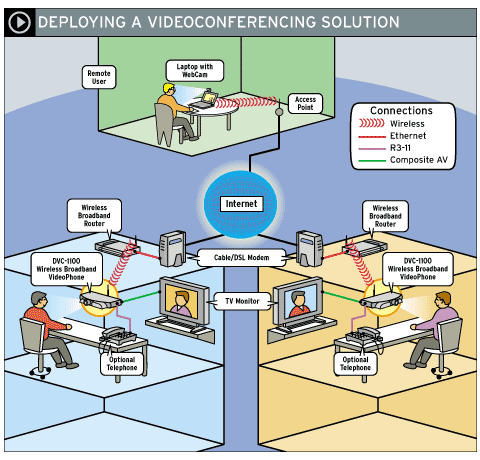 That said, solution providers can still leverage other factors, such as low hardware cost and integration with leading instant messaging platforms to help a business take its first steps toward implementing a full-fledged videoconferencing solution. In other words, simple IM-based videoconferencing offers the proverbial "foot in the door" for solution providers seeking to upsell customers to full-fledged systems.
Several scenarios can help to drive a low-end solution. Solution providers can use the technology to offer live technical support, personal home-to-office communications and other home needs, such as keeping in contact with loved ones. For solution providers, the idea is to use low-end technology as a stepping stone to sell a more profitable and robust solution down the road. With that in mind, solution providers may even want to consider throwing in a WebCam with every PC sale.
For those willing to invest a little more money, a better solution would be to step up to a dedicated videoconferencing solution. Those solutions differ in the fact that a self-contained videoconferencing unit is attached to a television or monitor and then connected to the Internet. Users build a "phone book" of users through a vendor's service to contact other all-in-one videoconferencing solutions.
A good entry point into that technology comes in the form of D-Link's Broadband i2eye VideoPhone systems, offered in both wired and wireless (Wi-Fi) versions. D-Link's product combines all the necessary networking, video hardware and software into a compact set-top box that leverages the ITU H.323 video communications standard.
That system offers advantages such as ease of use and mobility (Wi-Fi-based unit), and doesn't require a dedicated computer.
D-Link's solution lends itself well to small-business environments with broadband connections. The unit can simply be attached to the network, registered with D-Link's included directory service (an Internet-based "phone book" for i2eye users) and connected to a television or monitor.
The i2eye platform becomes a complete plug-and-play solution. The unit is a great fit for conference rooms, home offices and even personal use. Solution providers can further leverage the system by offering training and support on top of standard videoconferencing capabilities.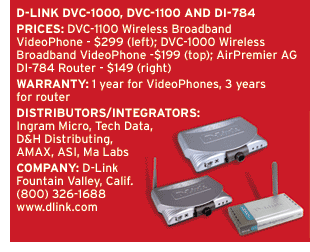 By using the ITU H.323 industry standard, D-Link offers additional integration opportunities, allowing solution providers to configure products such as NetMeeting-based WebCams to work with the system, or even extending connections to higher-end videoconferencing systems that offer H.323-compatibility.
CRN Test Center engineers set out to demonstrate the viability of a videoconferencing solution for a small construction company that works from management trailers at several construction sites. The goal was to enable one-on-one video communications among sites and back to the home office.
To accomplish this goal, several prerequisites needed to be met. First, each supported location would need to have a broadband connection. For this experiment, Test Center engineers used both xDSL and cable modem technologies. In most cases, videoconferencing is all about bandwidth. A good rule of thumb is to pick the fastest affordable connection if videoconferencing is going to be used extensively.
Second, any site employing a broadband connection should implement a firewall, along with a method to share the broadband connection. Test Center engineers selected a D-Link AirPremier AG DI-784 Tri-Mode Dualband Wireless Router. The DI-784 combines 802.11a/b/g wireless networking with an SPI firewall and network address translation. Those features allow the broadband connection to be securely shared with wired and wireless client systems. With a wireless infrastructure in place, Test Center engineers selected DVC-1100 Wireless Broadband VideoPhones.
Solution providers could also use D-Link's DVC-1000 Broadband VideoPhone, but Test Center engineers found that the 802.11b wireless support included with the DVC-1100 greatly eased the setup of the unit.
The next item to be selected was a television. Solution providers will want to consider a large screen unit for conference room use, while a 19-inch unit would be more than suitable for a smaller area. Test Center engineers chose a 19-inch television with an integrated videocassette recorder, which allowed videoconferences to be recorded for future reference.
With all of the components in place, there may be some other obstacles to overcome, namely issues with IP addresses and IP port forwarding. Solution providers may want to consider using a static internal IP address for the videoconferencing unit, which will make contacting the unit and defining port forwarding that much easier. Many broadband providers do not provide external static IP addresses, which can make site-to-site videoconferencing a problem. To address that, solution providers can install a Dynamic DNS service to associate a URL with the broadband connection.
D-Link includes a free registry service with the DVC series of videophones. That registry acts like an electronic phone book, easing locating and connecting to other videophone users.
Solution providers can further extend videoconferencing capabilities by adding WebCams to PCs and notebook computers, allowing additional options for conferences. For the Test Center's example setup, two notebook computers were added to the mix, with each system using a Veo Mini-WebCam. Test Center engineers attempted to use Microsoft's now-discontinued NetMeeting software to videoconference with the DVC-1100 with little success. They instead chose a third-party software package, JoinPhone Lite from Digital Media Tech, to allow WebCam-based users to communicate with DVC-1100 users. That combination of technology leveraged the H.323 industry standard and provided successful videoconferencing communications.
Solution providers may find that videoconferencing will be the next big thing for small businesses, especially when combined with VoIP solutions and readily available broadband connectivity.

 Published for the Week Of July 26, 2004
Printer-friendly version
Email this CRN article