Printer-friendly version
Email this CRN article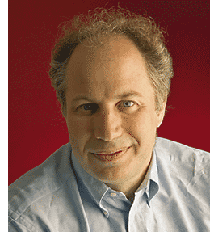 FOR: Server virtualization
Mendel Rosenblum is no ivory-tower researcher. The 41-year-old Stanford professor is happiest when rolling up his sleeves, writing code and seeing his ideas come to fruition. In becoming chief scientist at VMware, his only requirement was that no one report to him. "I always insisted on being at the bottom of the org chart," Rosenblum said.
That's OK, since his wife, CEO Diane Green, is at the top of the chart. She also takes the helm during family sailing excursions in exotic locals such as Tahiti. "Sometimes he thinks [sailing is] not the most relaxing vacation," she admitted. "His adventures are more intellectual."
Right now, though, he's enjoying the ride. VMware, a company he co-founded in 1998 with his wife, two graduate students and a friend from Berkeley and sold to EMC last year, is sailing at the head of the hottest trend around--server virtualization. With VMWare, virtualized servers can be moved from one machine to another like files, delivering capacity on demand, aiding in disaster recovery and simplifying software migrations and maintenance. "There are so many applications for server virtualization--that's the coolest thing about it," said Mitch Northcutt, CEO of RapidApp, which deploys infrastructure. "It's very hot right now."
Rosenblum didn't invent server virtualization. It had been hot in the mainframe era. His genius was reviving it on the Intel platform. With computing power so cheap, many didn't get it at first. "For some reason, people forgot there were other benefits to virtual machines," Rosenblum said.


Education: B.A. in math, University of Virginia;
M.S. and Ph.D. in computer science, University of California at Berkeley
Yahoo or Google: Yahoo
Favorite handheld: Palm Pilot
Most-used apps: Linux and Windows
First paying job: Porting old Fortran programs
Bush or Kerry: "Anybody but Bush."
Carbs or no carbs: No carbs


 Published for the Week Of October 18, 2004
Printer-friendly version
Email this CRN article